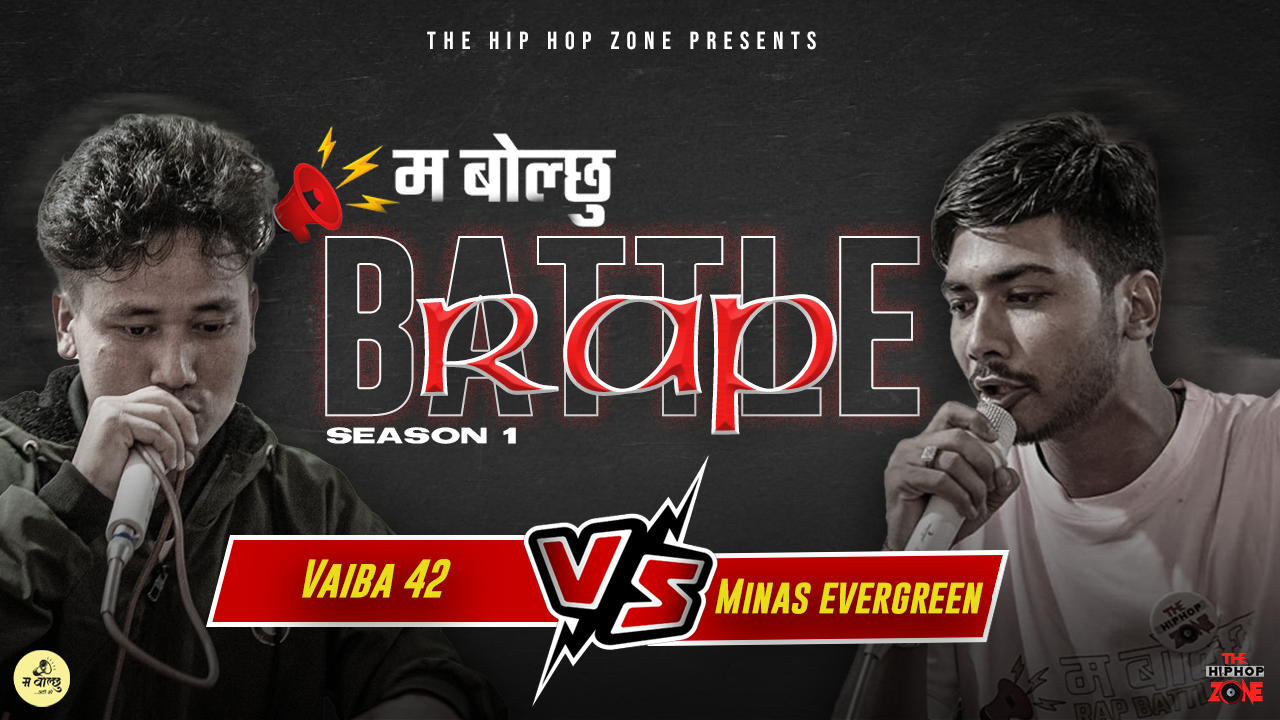 Vaiba 42 VS Minas evergreen Ma bolchu rap battle episode 1 is released . 
Mi Nas evergreen representing Biratnagar and Vaiba 42 representing Urlabari . Both rappers had done their best and the battle was lit .
Full video link:
The hiphop zone presents " Ma bolchu rap battle " season 1 is all set to released . The first battle between Vaiba 42 and Minas evergreen is released. The guests were Youth leader Surya Rai, Sampurna lama from Breakstation, Da monk representing everest crew and Sambhu Rai representing Mandala inn, itahari . The host of the event was Saroz Shrestha.
This event was supported by Dakashi, Brewista, Club 99 and Itahari sub metropolitan city.
The beat was produced by Young Shadow and video grapher were Nischal Shrestha and Nicknem .