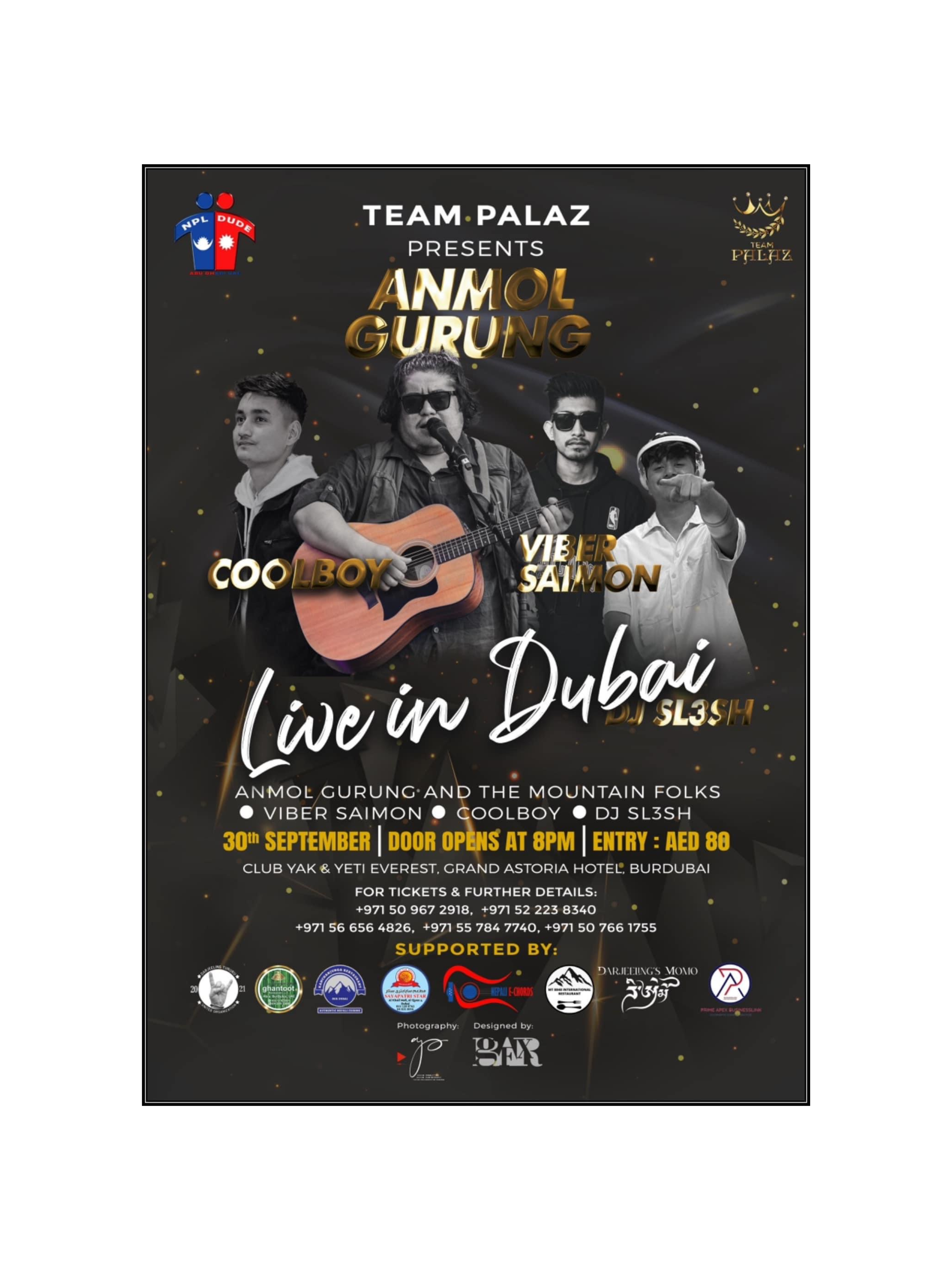 Team Palaz Unites Nepalese Community for a Charitable Concert in Dubai . 
Team Palaz creating  Nepalese concert vibe in Dubai. Team Palaz events which is in Dubai is organising concert at Club yak and yeti everest, Grand Astoria Hotel,Burdubai.  The line up artists are ANMOL GURUNG & THE MOUNTAIN FOLKS , NEPHOP KO SHREEPECH WINNER (VIBER SAIMON). & COOLBOY . 
While the concert promises to be a night of unparalleled entertainment, its main motive goes beyond the music. Team Palaz, true to its commitment to making a difference in the community, intends to use the proceeds from this event to support those in need. The concert's profits will be directed towards charitable causes aimed at helping the less fortunate, both within the Nepalese community in Dubai and beyond said by Rapster Suzan ( Team palaz) .
The event is going to be in September 30 at club yak and yeti everest  in dubai.  Many nepalese people in dubai are excited about the concert and its creating good hype in dubai . This is not just a musical event; it's a celebration of culture, unity, and compassion. It's a testament to the power of music to bring nepalese people together and make a positive impact on society.