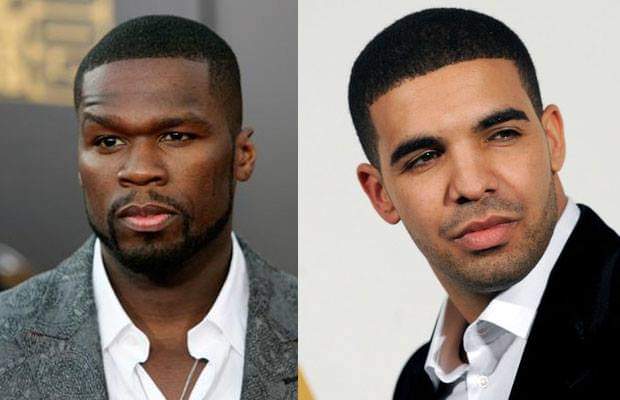 50 CENT ADMITS HE'S JEALOUS OF DRAKE'S TOUR TREATMENT: '[HE] GETS BRAS EVERY NIGHT!'
50 Cent may be tearing it up on stages across the country right now, but watching Drake get showered with bras on his own tour has left the G-Unit mogul feeling a little envious.
In a video posted to Instagram on Wednesday (August 22), Fif plays the role of a diva and loudly admits he's jealous of the celebrity treatment that Drizzy has been enjoying on his It's All a Blur Tour.

The playful clip shows the Queens, New York native backstage during a stop on his Final Lap Tour, which kicked off around the same time as the 6 God's North American trek last month, and demanding fans and venue staff "treat me like I'm Drake."
"Somebody help me with my feet please," a disgruntled 50 Cent calls out to the hallway, which is bustling with people. "They don't treat Drake like this. They don't treat muthafuckin' Drake like this.