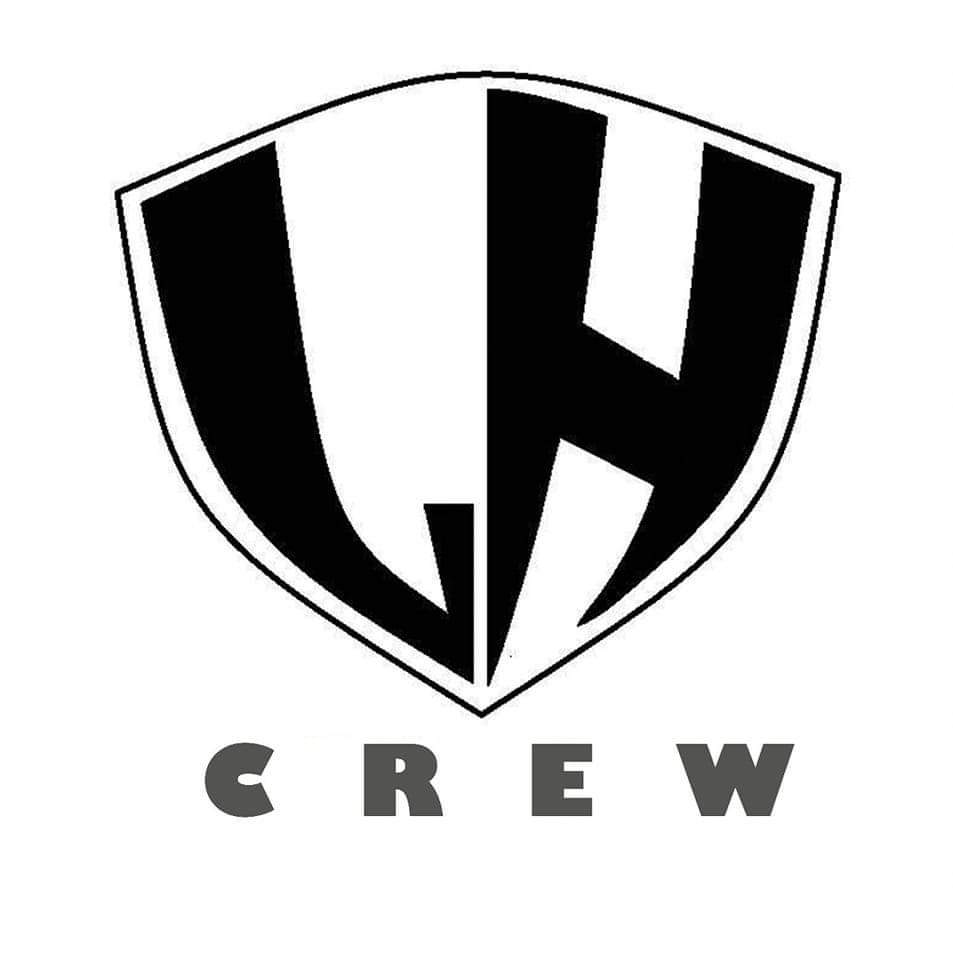 Lasthope Summerfest 2023 Will be held on 23rd of Ashar, check it out what's inside !!
The Last Hope Crew presents Lasthope Summerfest will be held on 23rd of Ashar at Hotel Mala inn, Dang. As the main motive of Summerfest is to uplift the Breaking scene of Dang. The event will include 2 vs 2 Breaking Battle and 7 to Smoke Battle.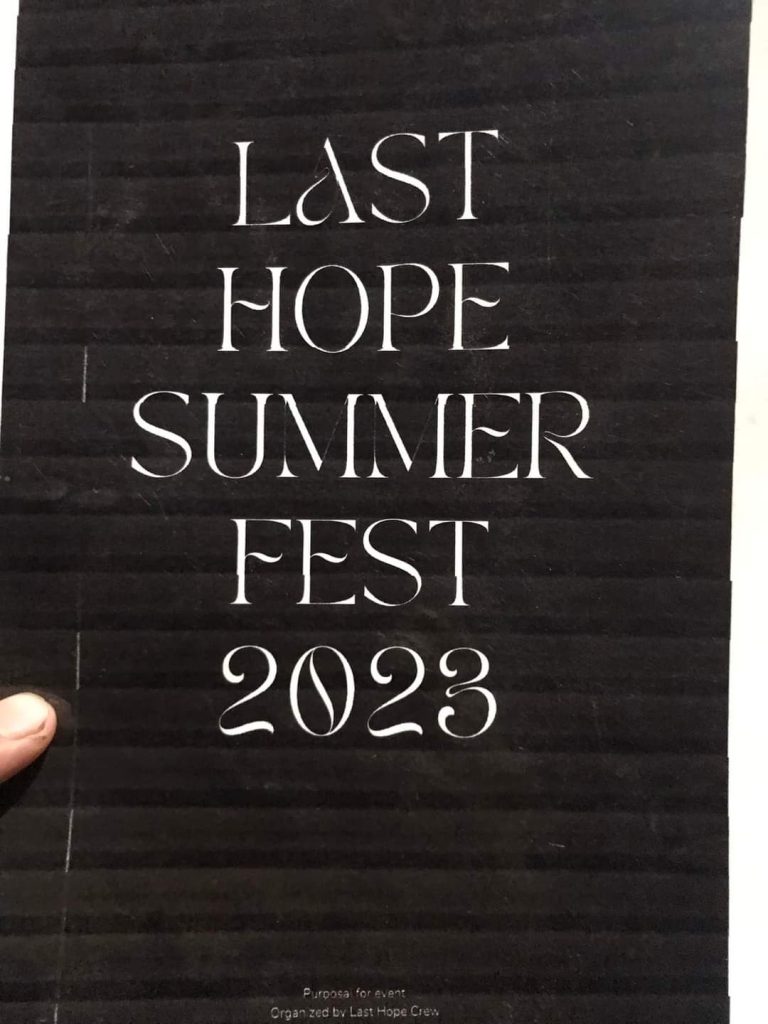 More About Lasthope Summerfest 2023
Judges
We have Bboy Gunda all the way from Bhairahawa representing Obstruction Crew for Judge. Talking about Bboy Gunda he is one of the popular Bboy who has also won many international championship representing Nepal on international level.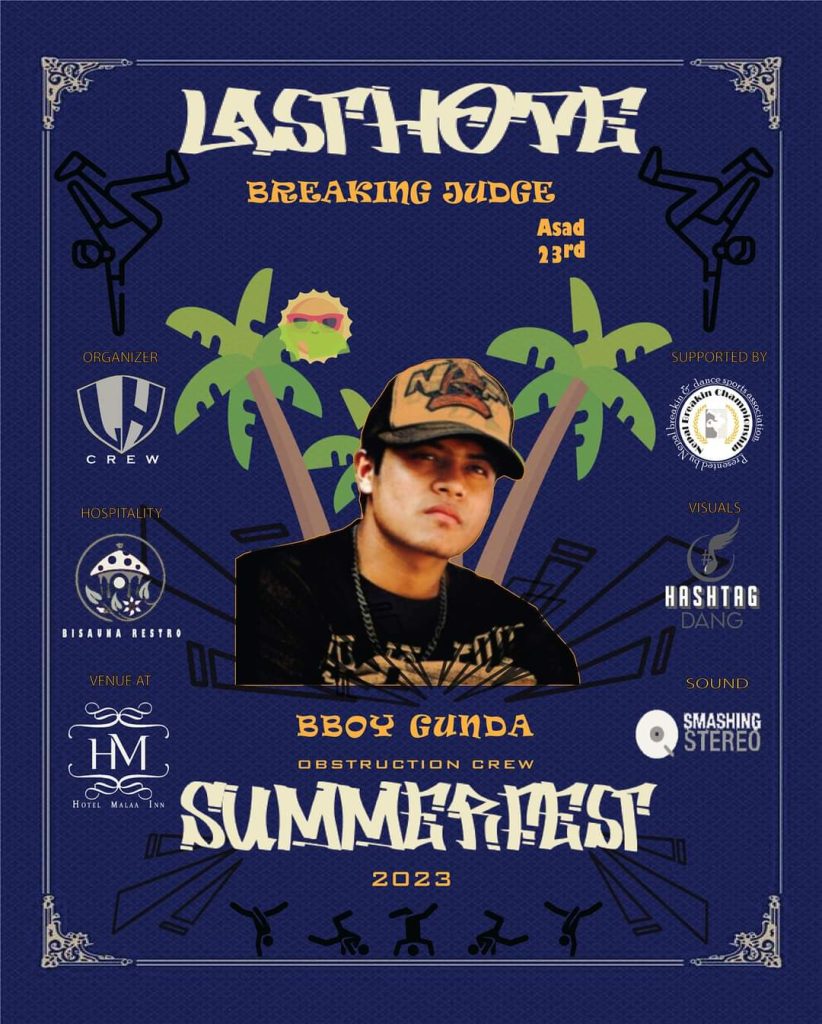 Likewise, we do have another judge Bboy Flowin from Kathmandu, Astro Boys Crew. Astro Boys Crew which is one of the most influential crew that has introduced us many talented Bboys and Bgirls. Astro Flowin is known for his orginality, Style and footwork.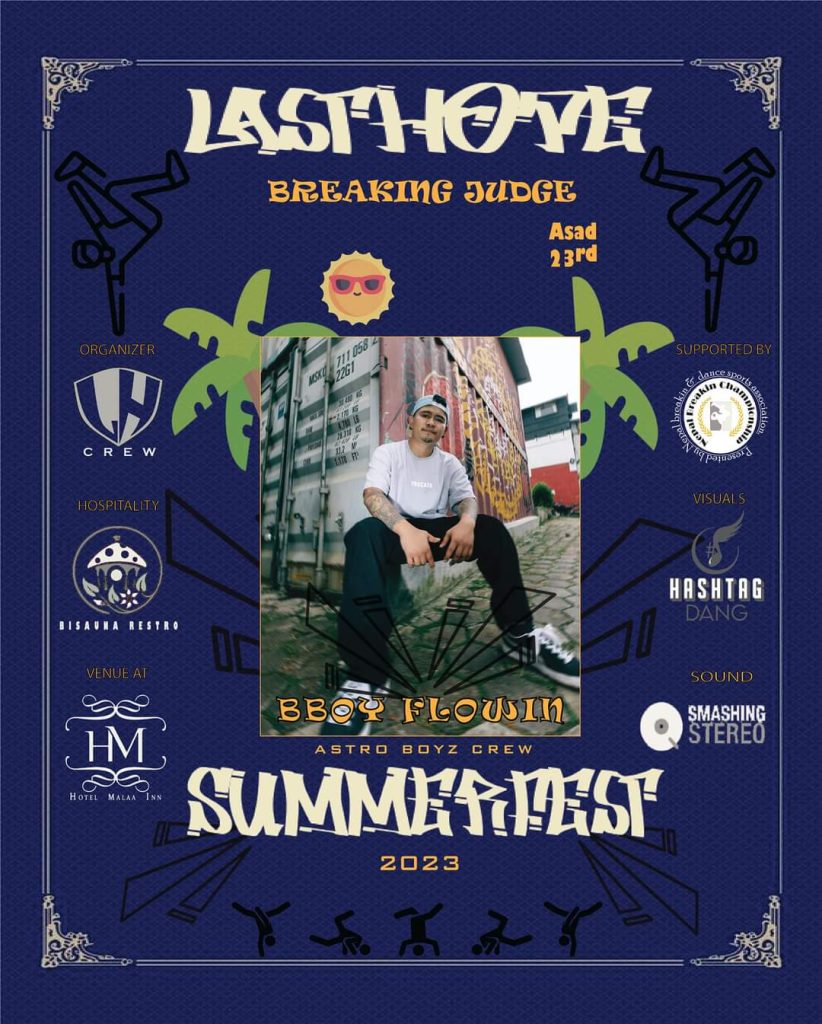 Bboy Teachu all the way from Pokhara, representing EPC crew is the final 3rd judge for the Battle. He is known for his personality, very energetic and has a lot of contribution on Nepalese Bboying Scene. Big ups to him.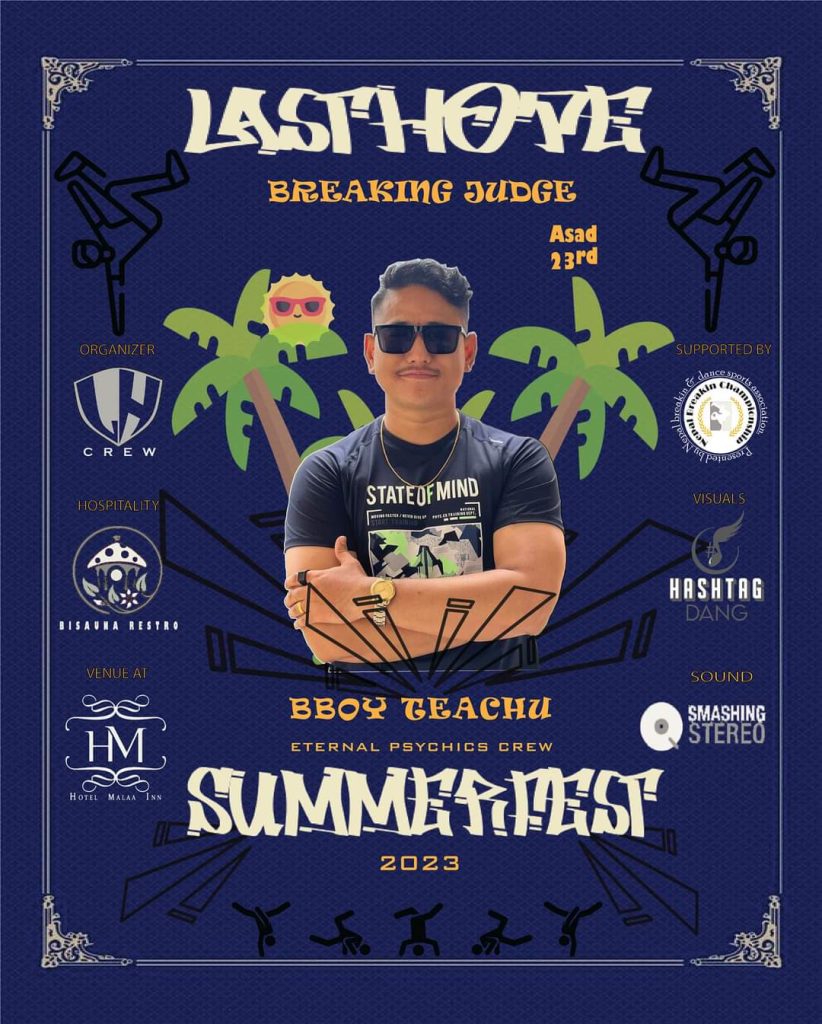 Moving on towards Dj and Emcee, we have DJ knock out all the way from Butwal representing Migrating Lions Crew. Likewise, Bboy Hillson of Lasthope Crewis the official Emcee for Breaking Battle. Both Dj and Emcee are major elements of Hip Hop.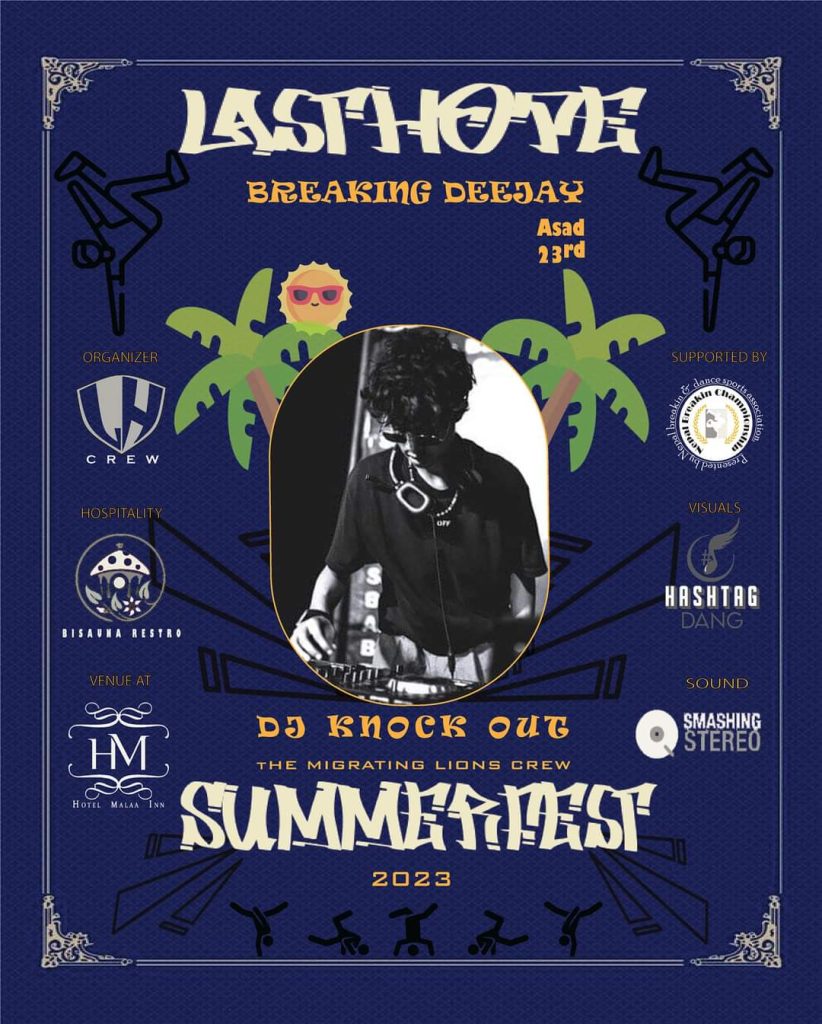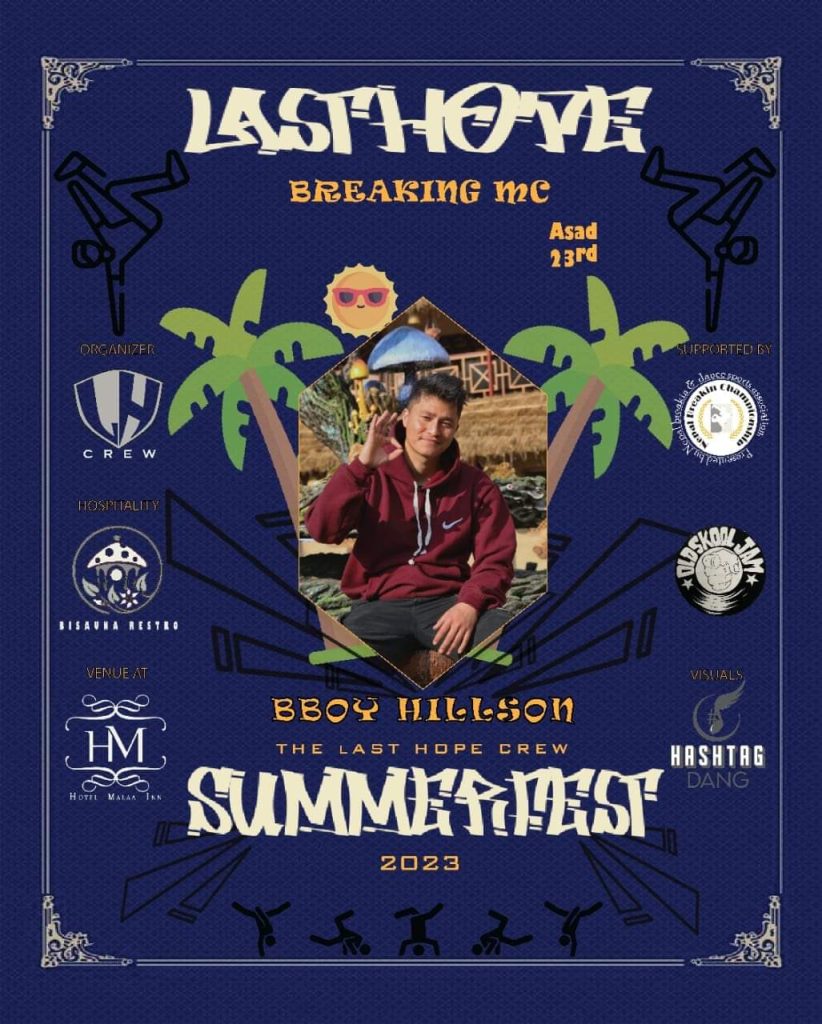 Moreover
The organizer/ Lasthope Crew has invited many talented B boys for all of the Nation who has been consistently attending Breaking Battles, B boys from Bhaktapur, Kathmandu, Butwal, Pokhara, Jhapa, Dharan and many other cities are invited. Bboy Shamy, Bboy Elsoan, Bboy Lazy, Bboy Raison, Bboy Spike, Bboy Keylil, Bboy C15, Bboy Che etc are invited for the Battle.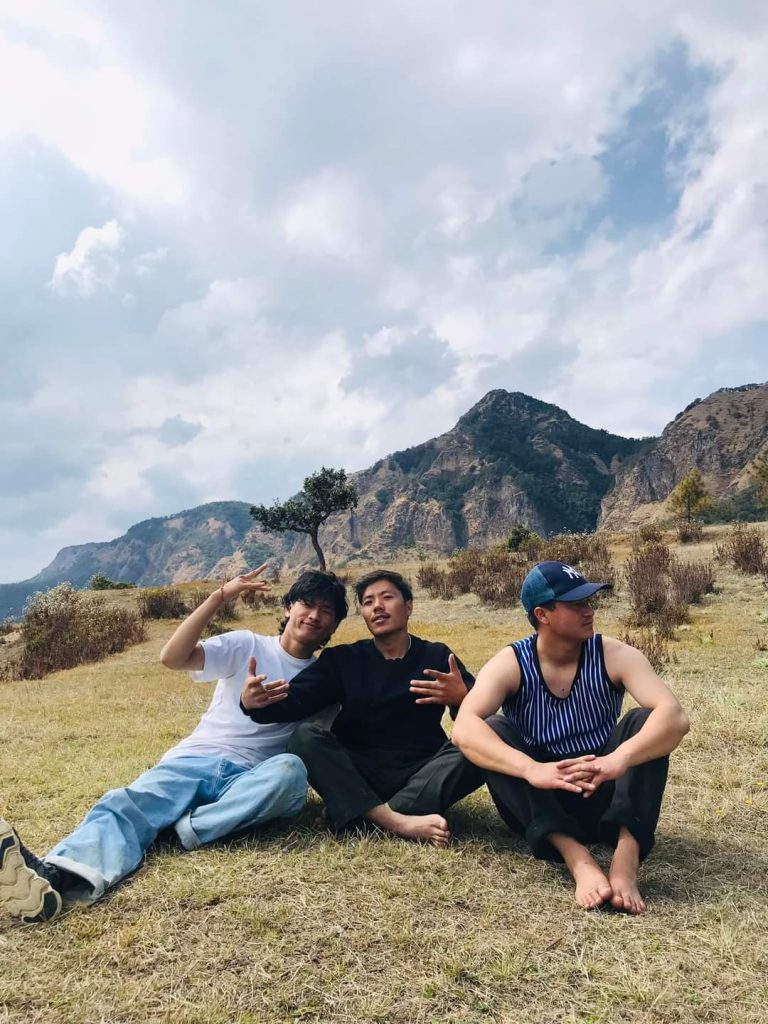 About the Lasthope Crew ( Event organizer).
The Lasthope Crew is founded by Kaman Singh Gharti Magar and Rudra Poon back in 2013 that is also the first Breaking Crew of Dang. Milan Gharti Magar aka Bboy Menine is the current CEO who is in charge of managing everything in crew. There are altogether 7 B Boys at the Crew Bboy Menine, Bboy E 69, Bboy Kaman, Bboy Hillson, Bboy Yucca, Bboy Yavi and Bboy Sufive.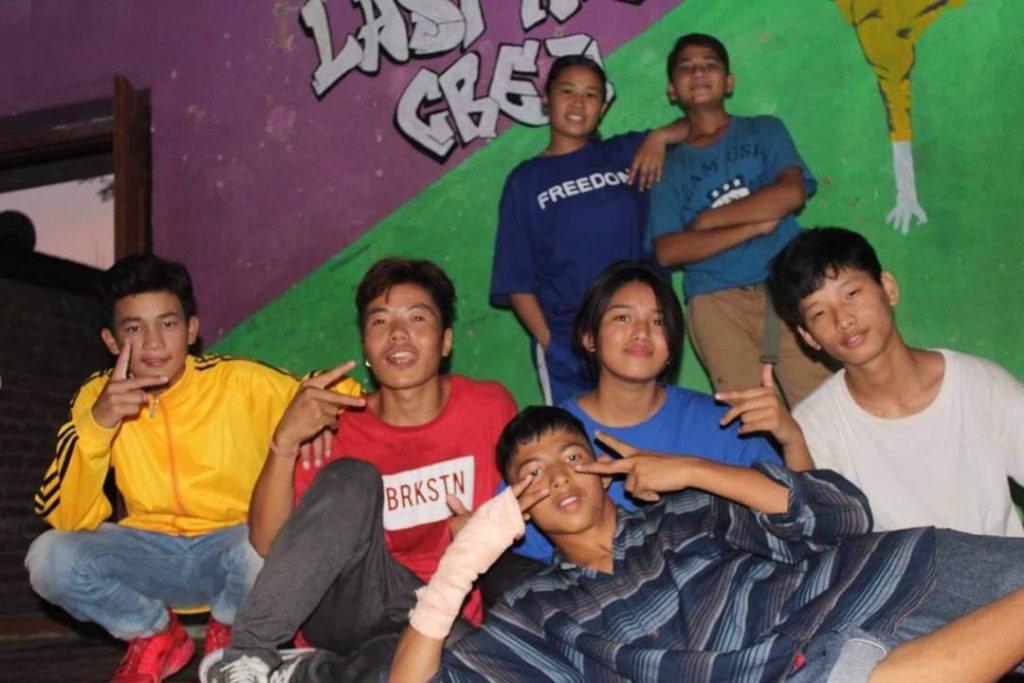 Among 7 Bboy 4 of them are retired and 3 of them are still doing. As Ghorahi, Dang is far away from capital city, slow development of infrastructure and trend of going abroad has affected Breaking scene of Dang. So, for to uplift the Breaking scene of Dang Lasthope Crew is organizing Lasthope Summerfest 2023 at 23rd of Ashar.