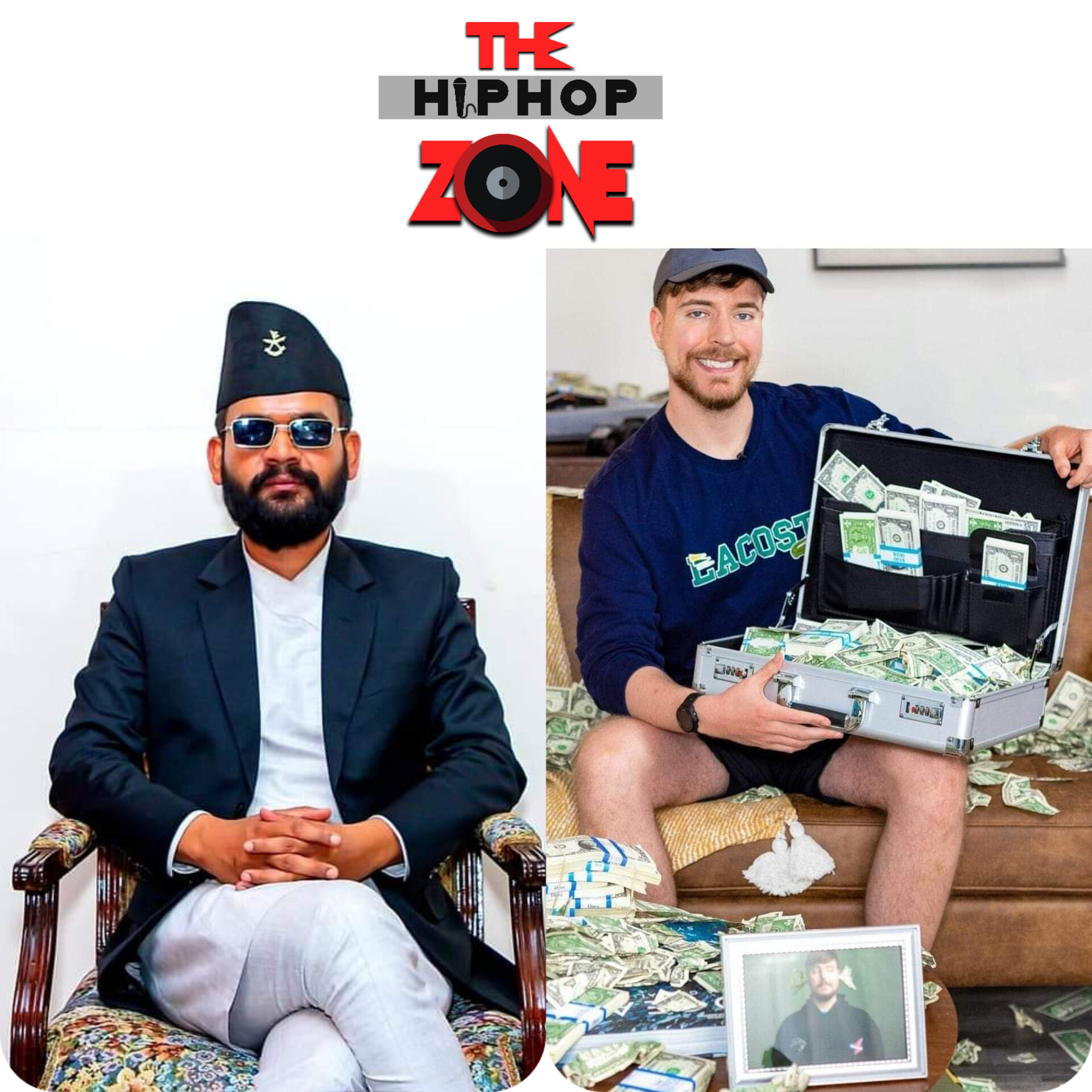 Mayor Balen shah's regarding people sharing Mr. Beast Giveaway post.
Great and serious words by Balen Shah. He said that, " Mr. Beast ko Story Share Garey Jastai, Afno Sathi – Afanta ko Business, Startup, Pasal Resturant, Music etc, Ko barema Share Garnus. Paisa Napaunu hola, usko khusi le tapai ko Din Banchha."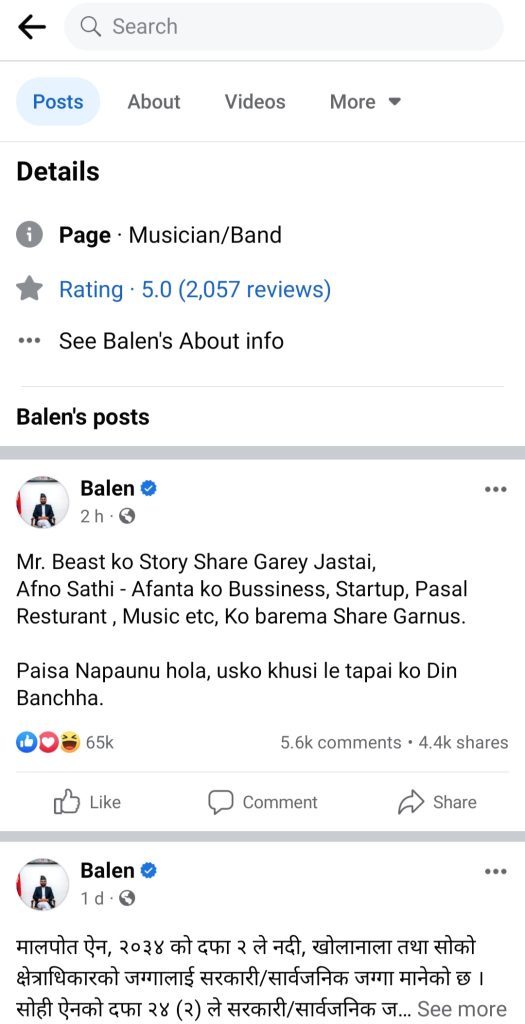 The main question is why you people are not supporting your friends and relatives ?
Mr. Beast even don't know wether you exist or not and you are supporting like your own stuff. Is it for money ? Is money is all you need ?
Can't we slow love for our people ? There are many artist who are struggling everyday for their step toward success. What we do is just see and ignore it because he/she isn't giving you something for you ?
As we all know that yesterday Mr. Beast has announced that he is giving $50000 to 5 followers ( $ 10000 each ) in the occasion of his birthday. For that all you have to do was share this to your story and tag someone in the comments! Also, if you don't follow him, he can't dm you the money if you win.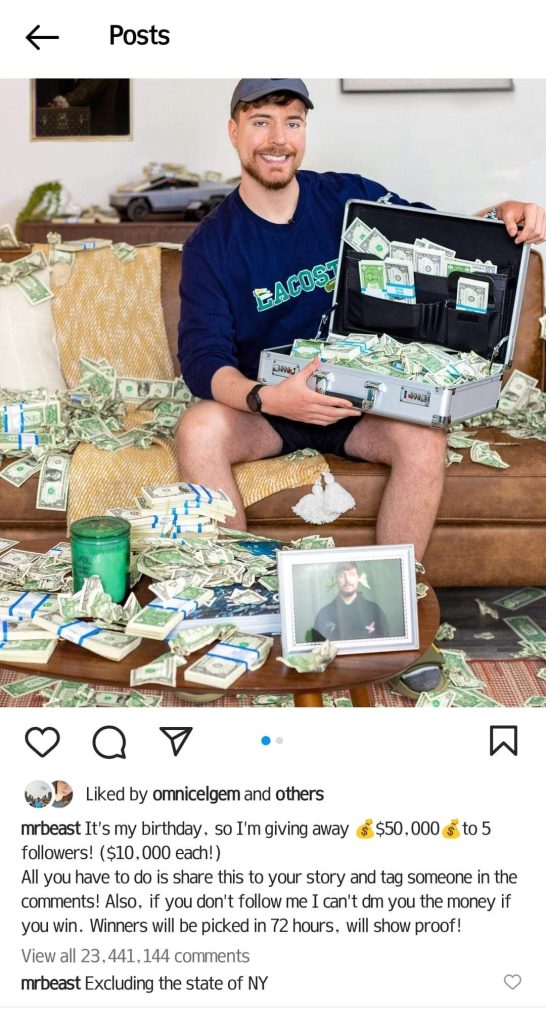 This have increased more than 11M followers in few hours.