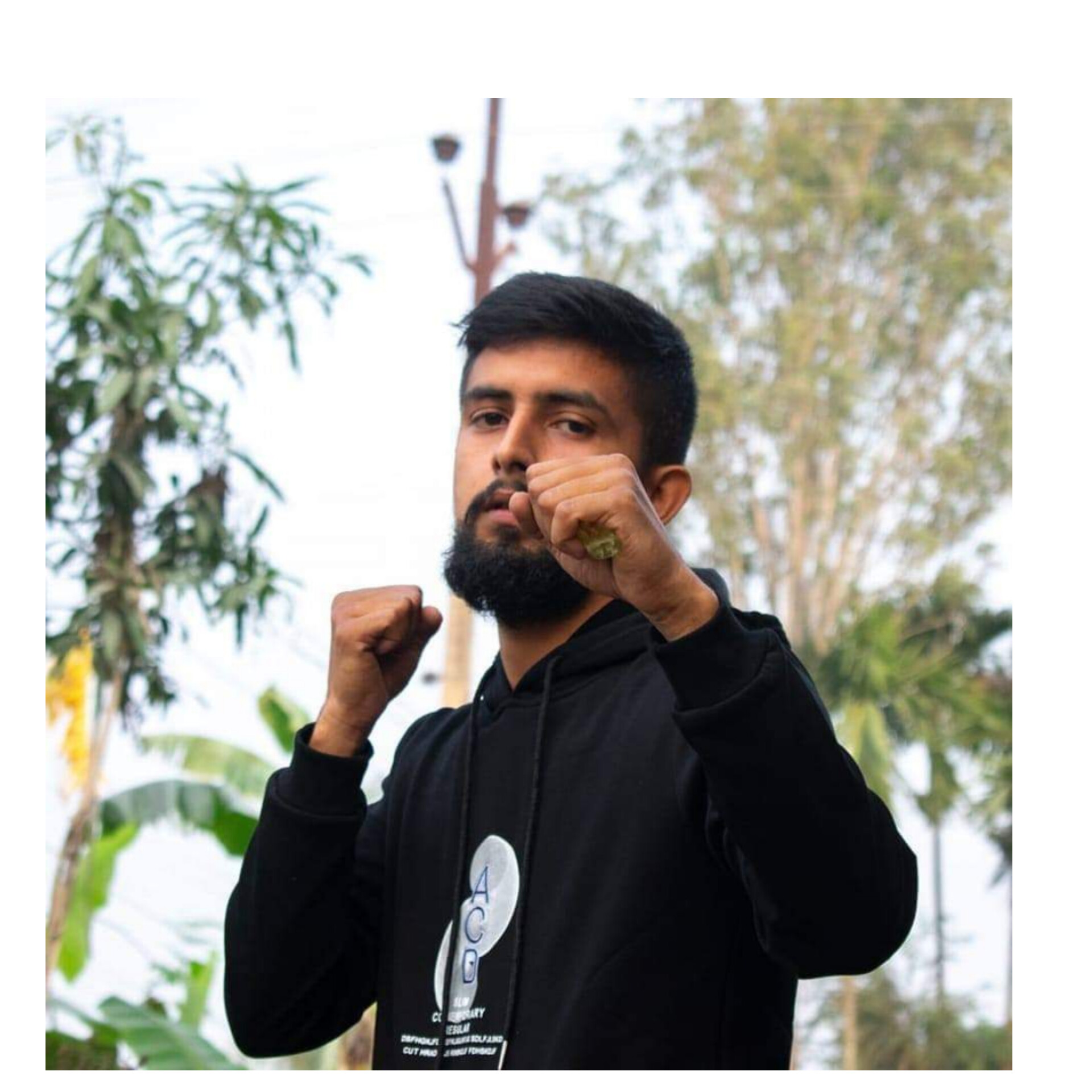 Take a look at Drutagami's Youtube channel.
Samir Dhakal popularly known as Drutagami is a rapper, song writer from Biratnagar, Morang. He is famous for his dope flows with crazy raping styles. From Sam to Gami, he has been in the Nepali rap scene for many years now.

Take a look at Drutagami's Youtube channel.

शव बिताइ गई (feat. Outcast). A true genuine citizen to Nepal. शव बिताइ गई feat. Outcast was a comeback of Gami. The song was out on 20 June 2020. The song was mixed- mastered by Ease is easy.
"Mafi chaina tmeharulai mero man ma true east,Mero harek haso, saath ra rodhan ma true east". Gami released his another masterpiece 'Mafi Chaina' on 2020 july 25. The song was prod. Mix-mastered by Breeze.
Gami released 'Haasi Rahanu' on 14 August 2020, the song was produced by Hype. According to gami 'Haasi Rahanu is the 17th track from the album Supergami. The song explains about the complicated relationship between music and love'…
Gami's love towards country is easily seen on his tracks where his lyrics talks about it, his song 'Desh Mero' was out on october 2, 2020. The song features Needace, prod. By Kpass.
Gami was on the way to release his first album 'SUPERGAMI' as the song had 18 songs on total. He worked with different producers like Hype, K pass, Breeze on his debut album.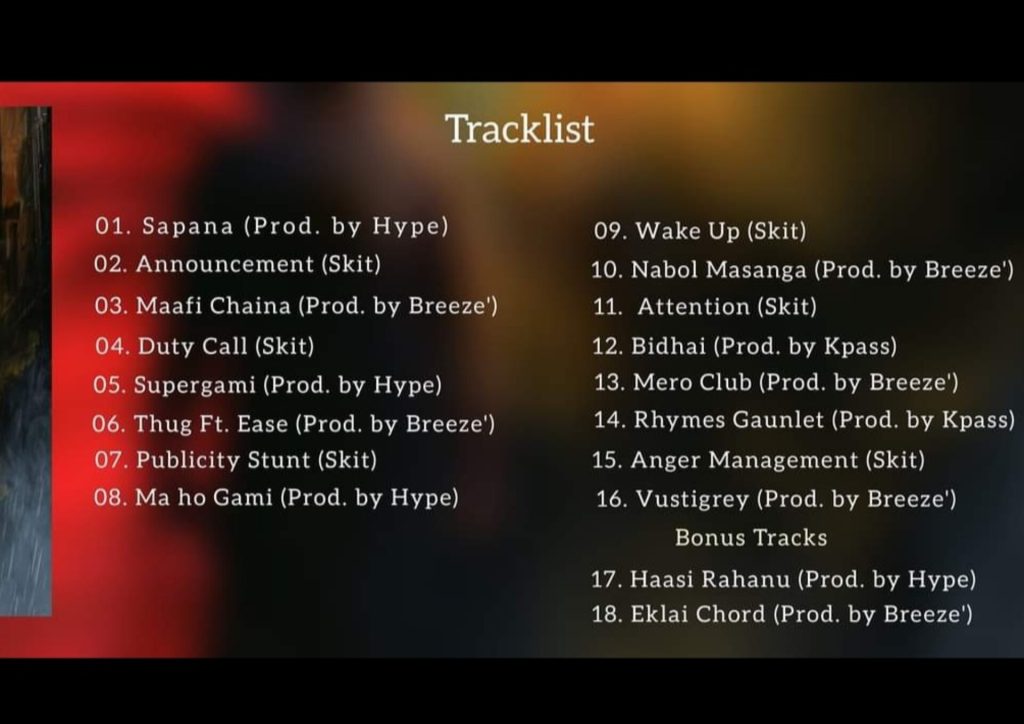 Gami was doing great, he release 'Fall Remix' , 'Multiverse'… as a diss track. He was experimenting many tracks, as there came a time when he entered first Rap reality show of Nepal 'Nephop Ko Shreepech'. He was one of the winner deserving rapper of the show. He released 'Hope', 'Prithivi', 'Kharji State of Mind', 'Ghar Farki Aaye' on 2022.
"There are 8 days in a week for gami. Money day is his go to song", gami released first track from Kharji Mixtape titled 'Money Day' on 15 jan 2023.
Gami seems working on his upcoming mixtape Khaji, his last release 'Dreamers ko Sahar' is a story telling rap song. Big ups to him as his fans are waiting for his new music.