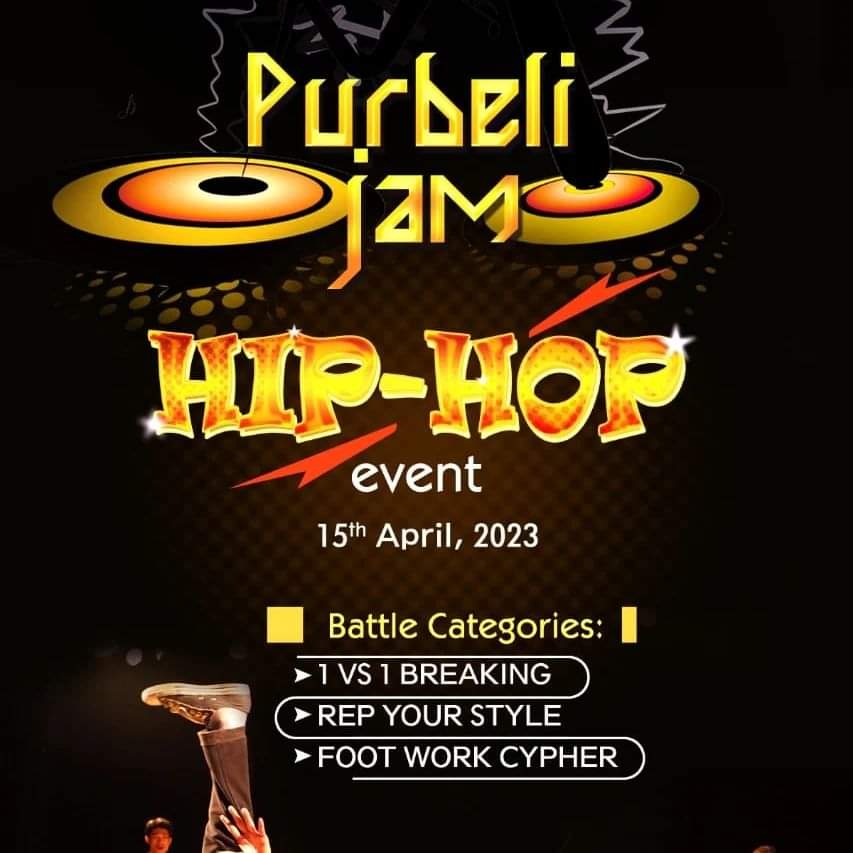 Get ready for Purbeli jam happening at dharan this saturday.
Purbeli Jam is 'bout to be held on this saturday/april 15 at Dharan Osho Ashram. The event will start from sharp 11 am. The registration free for participants are Rs 300 plus Rs 50 for viewers fee.

Jam includes;
B- Boy Battle.
Rep your Style.
Foot work Cypher.
Beatbox Showcase.
Rap Showcase.
What's inside Purbeli jam?
We have B boy Shubba as a judge for B boy Battle. He represents Battle Fusion Clan.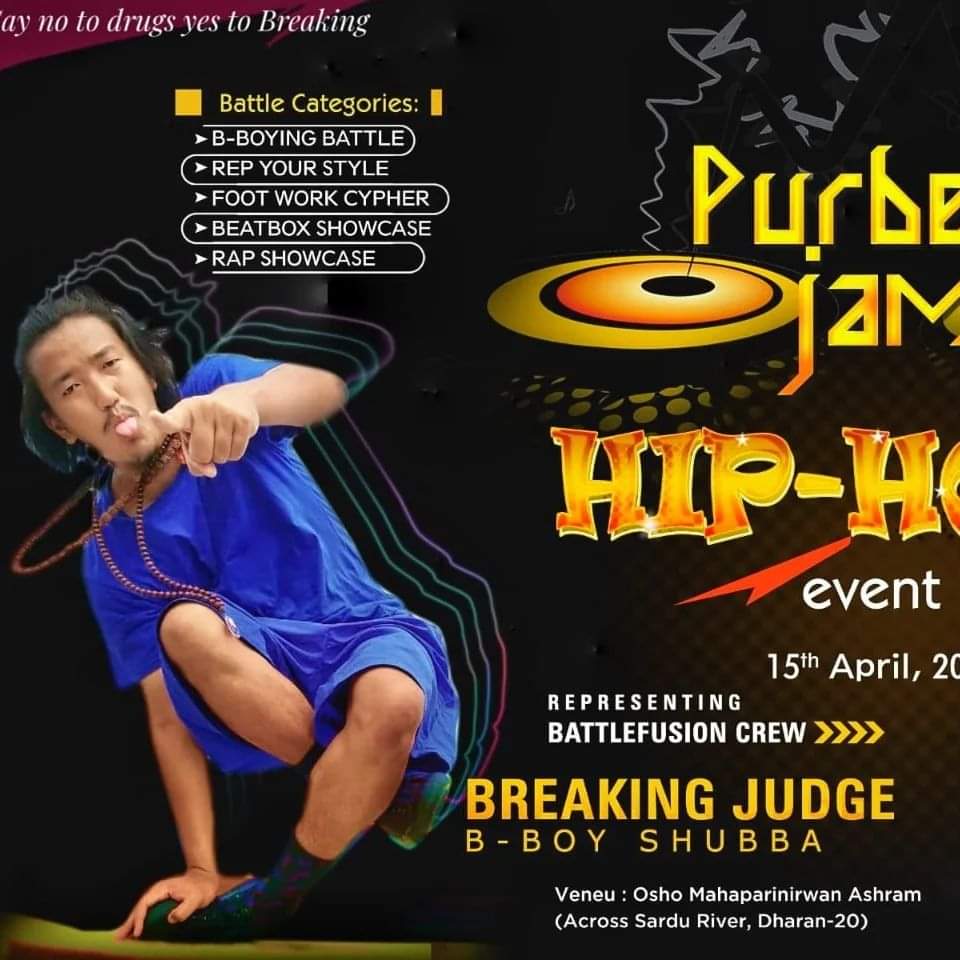 Likewise we have Wavin Nabeen all the way from Dharan representing B- link crew as judge for rep your style.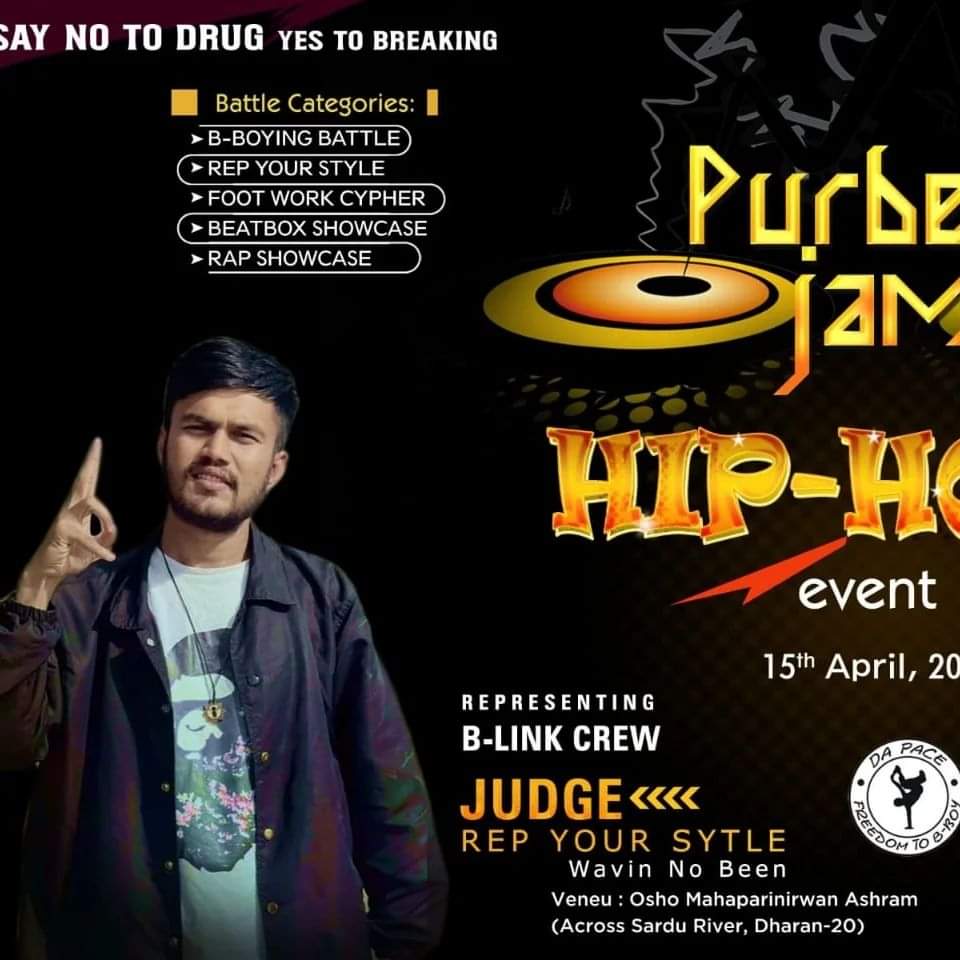 We have Dj CCS all the way from TPN crew.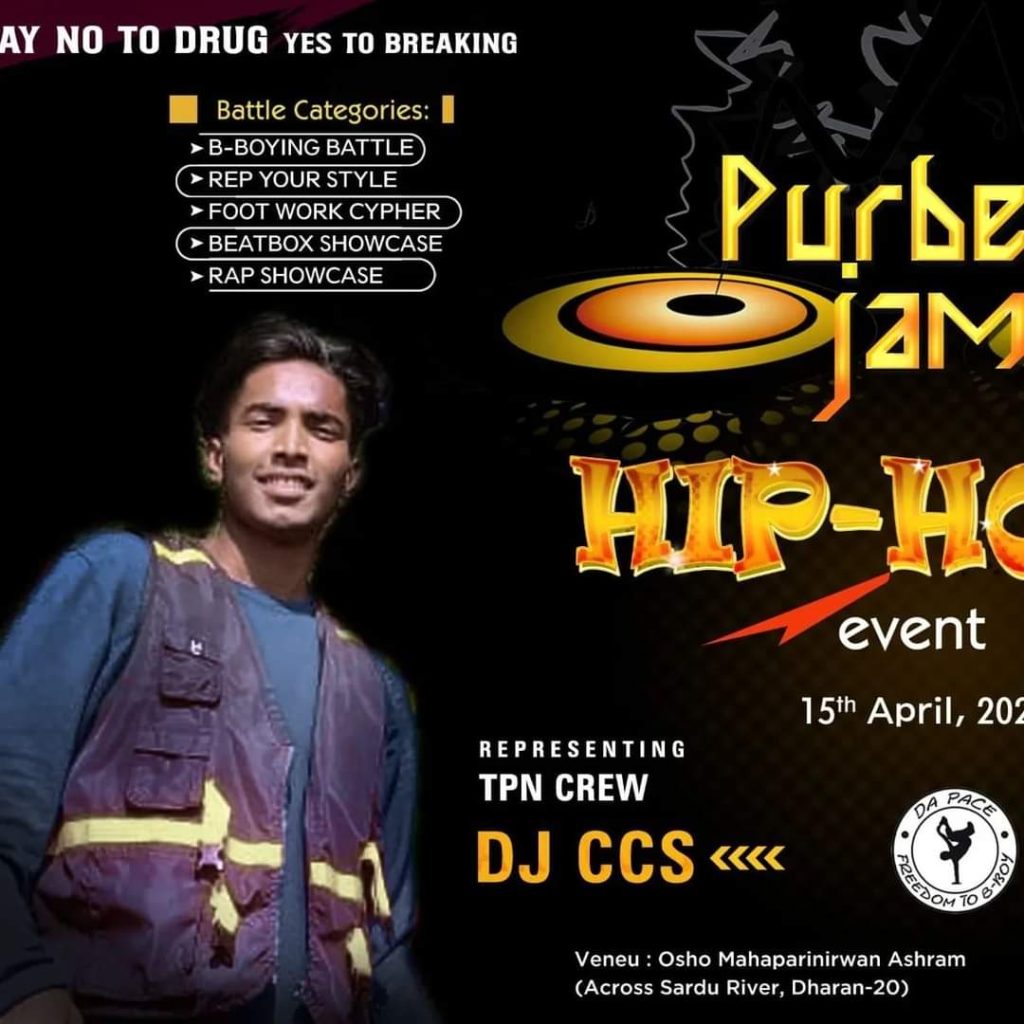 Likewise we have 2 Emcee's for the jam Up Nxt and Zgc Viper.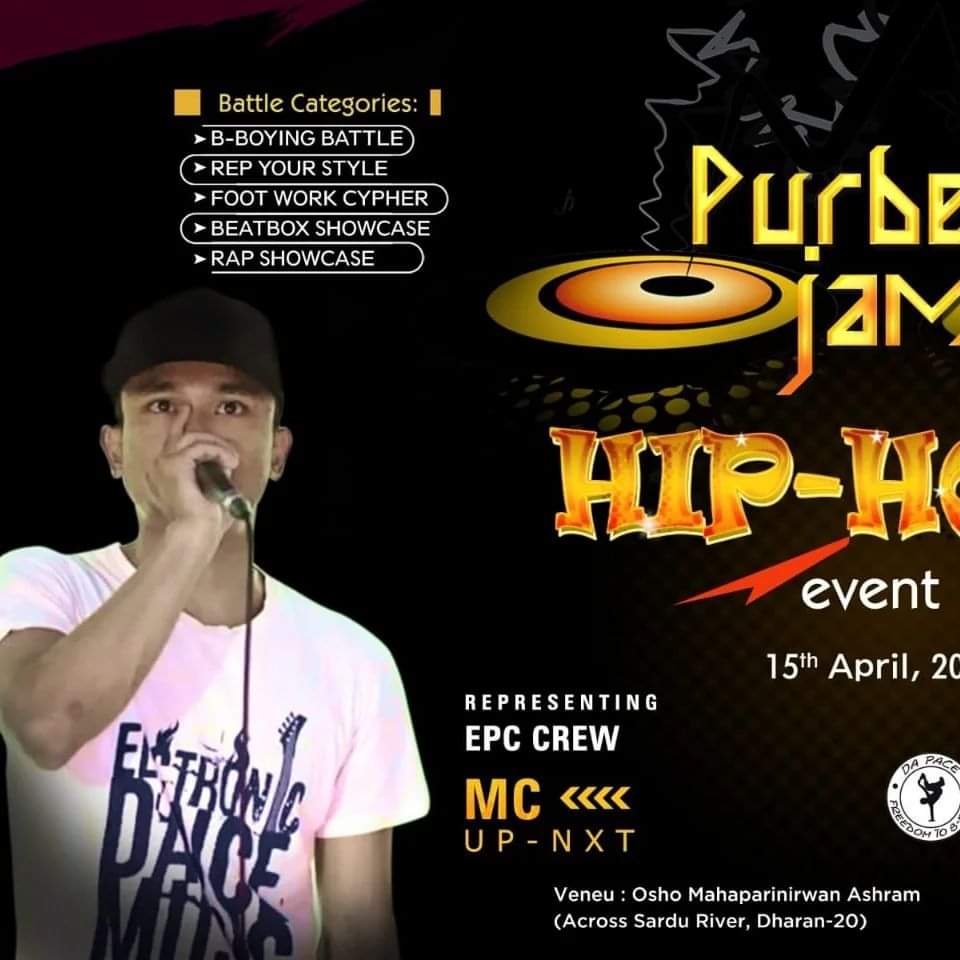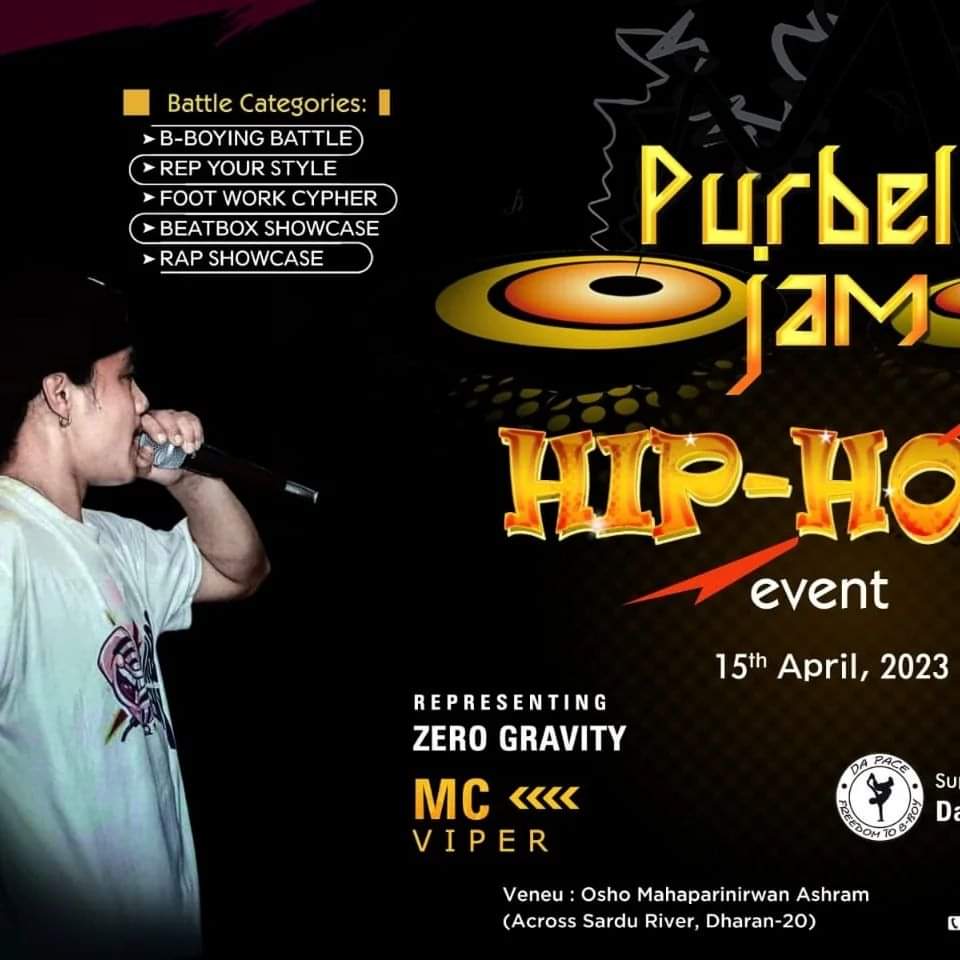 Be there at jam with your friends, let's make it huge and successful. Big ups to organizers and supporters for making this jam possible.