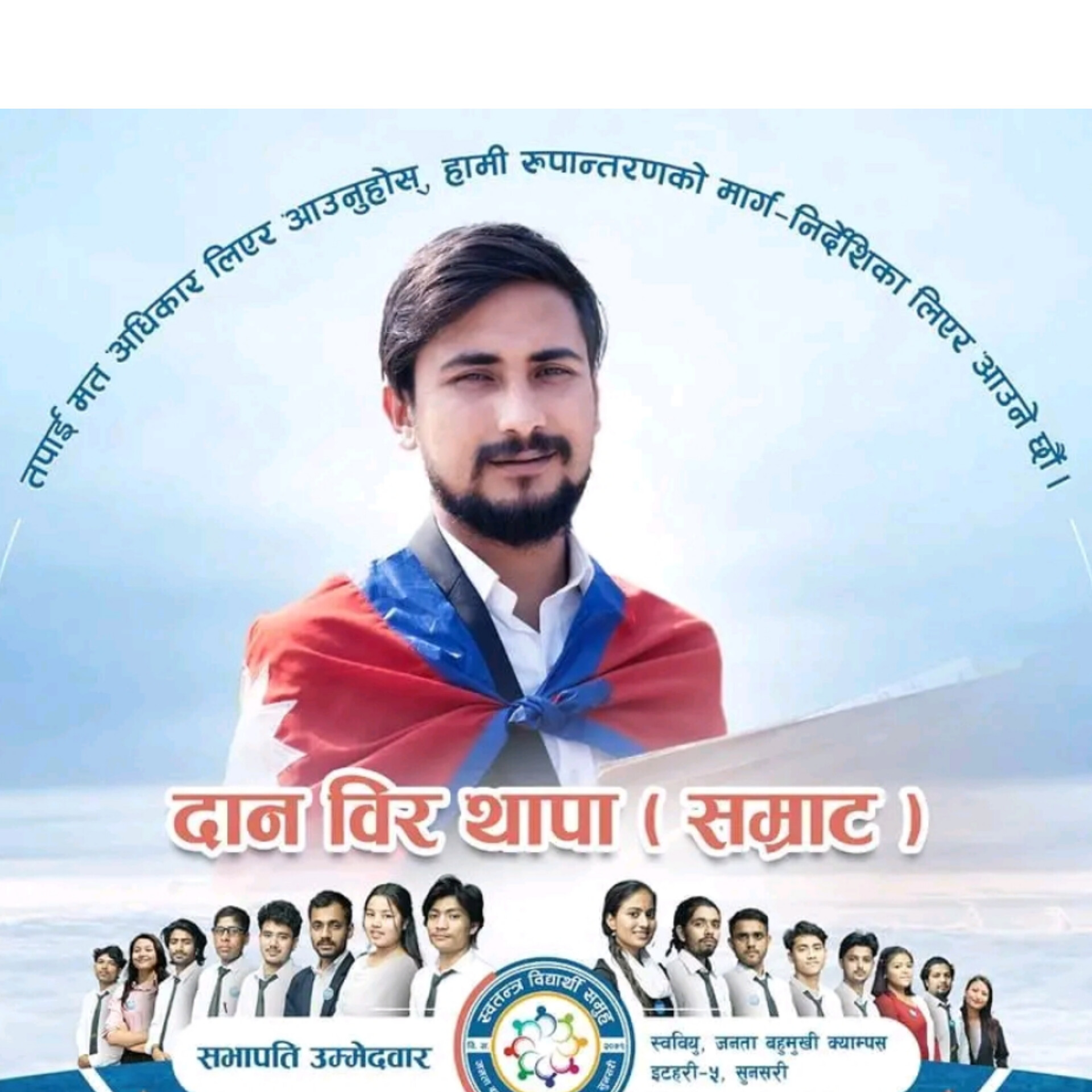 Transformation is possible in janta multiple college itahari.
Tribhuvan University has decided to hold elections of the Free Student Union on March 19. The FSU ( free student union) election of Tribhuwan university and its affiliated campuses is being hyped up and intresting .
Janta multiple campus ( itahari ) is one and only TU affiliated campus where FSU election is being held at chaitra 5 .
Ujwal sigdel (AANFSU , Sahadev Kafle ( NSU)and Danbir Thapa( Samrat ) from free student group are popular candidate for president.
Balen Shah , popular mayor of kathmandu metropolitan city was also Swatantra candidate . Later , free candidate was a new trend in election and Samrat thapa also catched the save wave of Swatantra .
Samrat thapa main slogan for FSU election is Rupantaran samvab xa ( Transformation is possible ) . He also released a rap song and its a new trend for promoting his campaign. The rap contains metaphors and seems silent support to Samrat Thapa.
Hiphop is always revolutionary art. Not only samrat thapa but also NSU ( Nepal student union ) and Akhil krantikari has also released rap song for promotion.