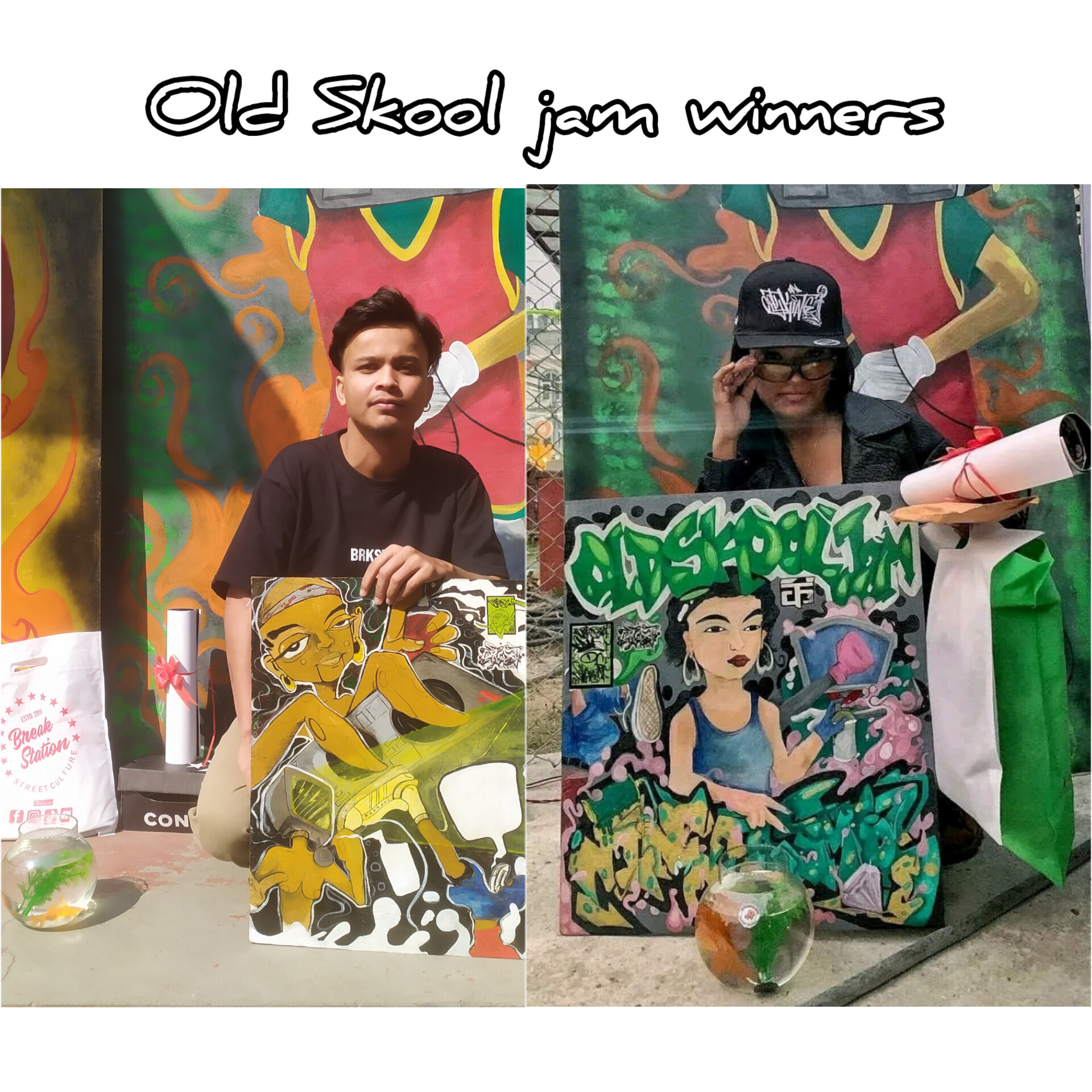 What a day for Nepali Hip hop, Old skool jam showed Hip Hop is still alive in Nepal.
Sun, March 5.
Old skool Jam was successfully held yesterday on Kamal Pokhari, Basket Ball Court. The event went well with the attendance of hundreds of audience and Hip hop artists. The positive reaction of local public, proper management and unity among the real hip hop followers made the event successful.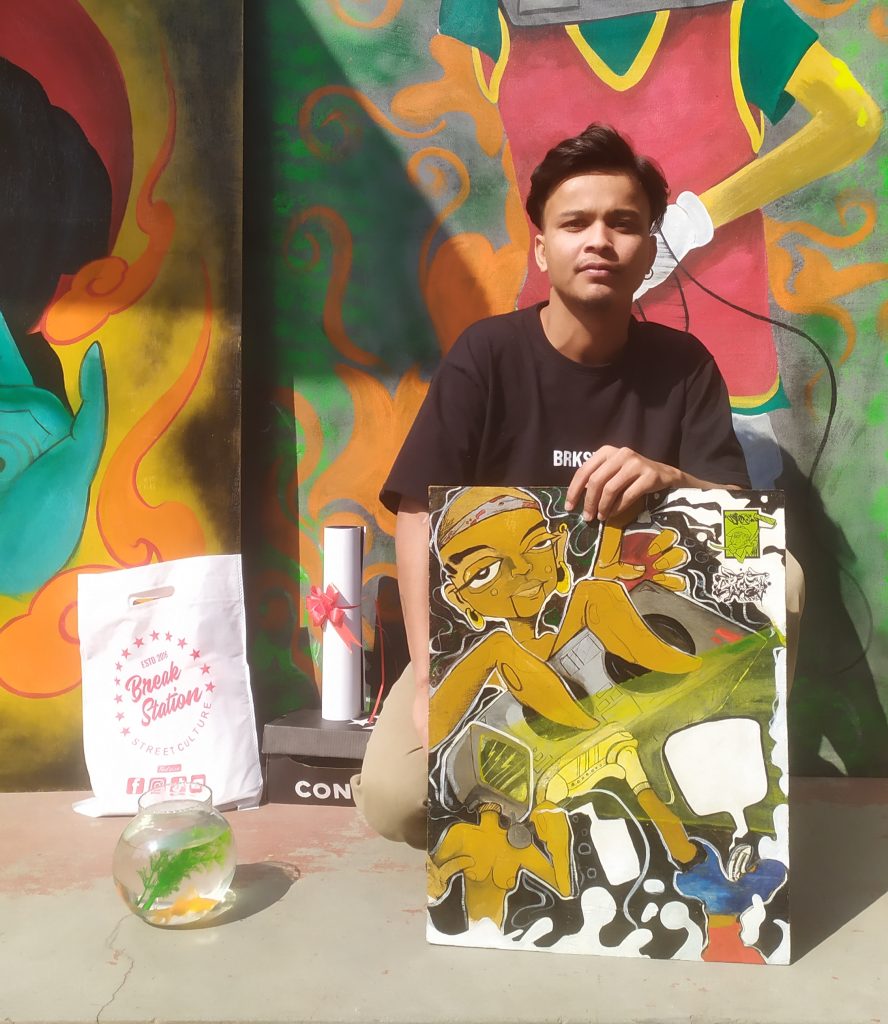 B boy Elsoan won the tittle of Winter Fest for Breaking battle. Among 16 participants Bboy Elsoan from Damak secured first position in a versus battle with B boy Treme ( representing Butwal, The Flying wings).
In other hand, Dipika Tamang from Kathmandu won the tittle of 9 To smoke.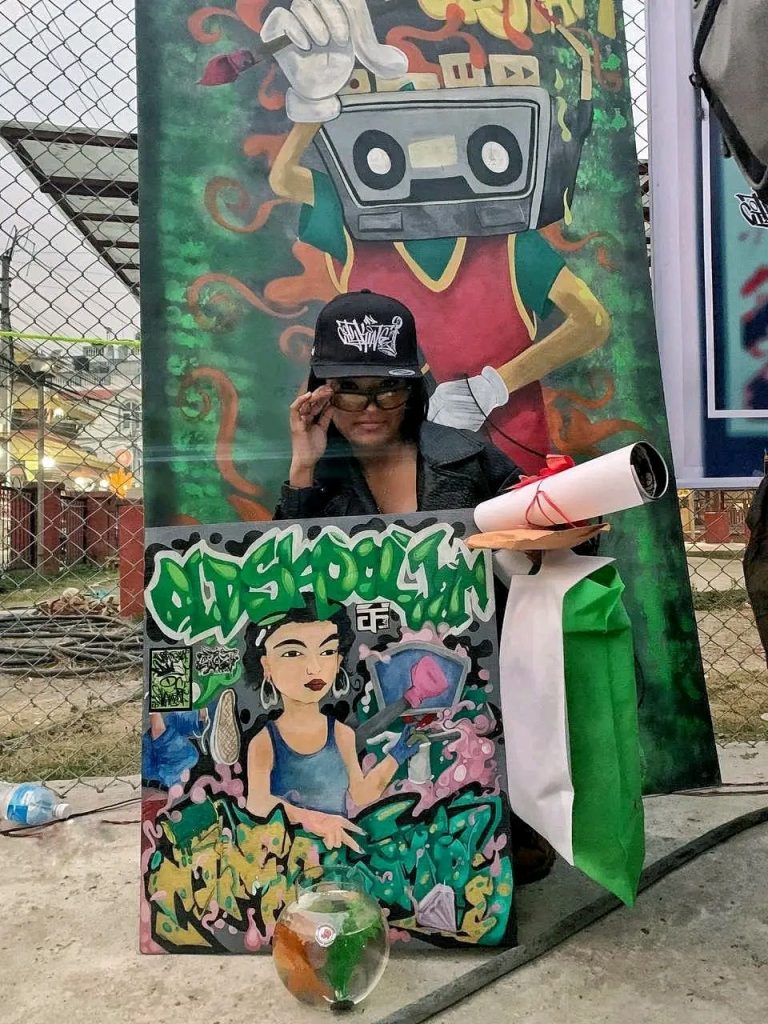 The jam went crazy, rappers like Yabi, Viber, Kush, Dmriti, Shreepach, Shadow along with host Trix and Vyoma performed live on the show. The jam included almost each and every element of Hiphop, Graffiti art live session, Dj, Beatboxing was there too.