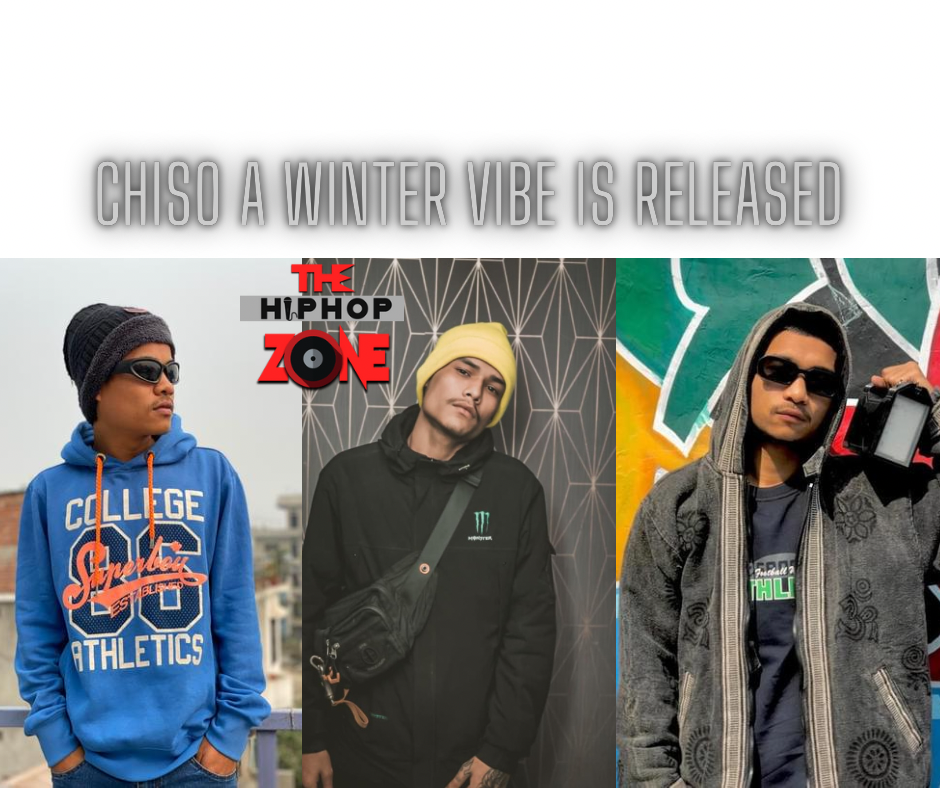 "Chiso" The winter song is vibe of cold and everyone can relate it.
"CHISO" is released by three rappers of purba KALUMAN, RHYMEFREAK AND GROOVY.
KALUMAN rapper from ITAHARI, RHYMEFREAK from BASBARI and GROOVY from Mangalbare . The songs talk about lifestyle of 3 different character during cold. The beat is lofi and composition of lyrics and musicality is vibing. We can feel the beat with the lyrics. The man behind the camera is NICKNEM and he has done justice with the song.
STAY WARM .
LINK OF THE SONG :