Babu believer challenged tuki to talk on the beat.
As we know that Babu believer is not happy with Rap Reality show, he is blaming nephop ko shreepech because of not Given chance to do show in overseas and Nepal. After this issue, Tuki respond him not getting show deu to his poor skills and compared him with dog who always run after the ghee.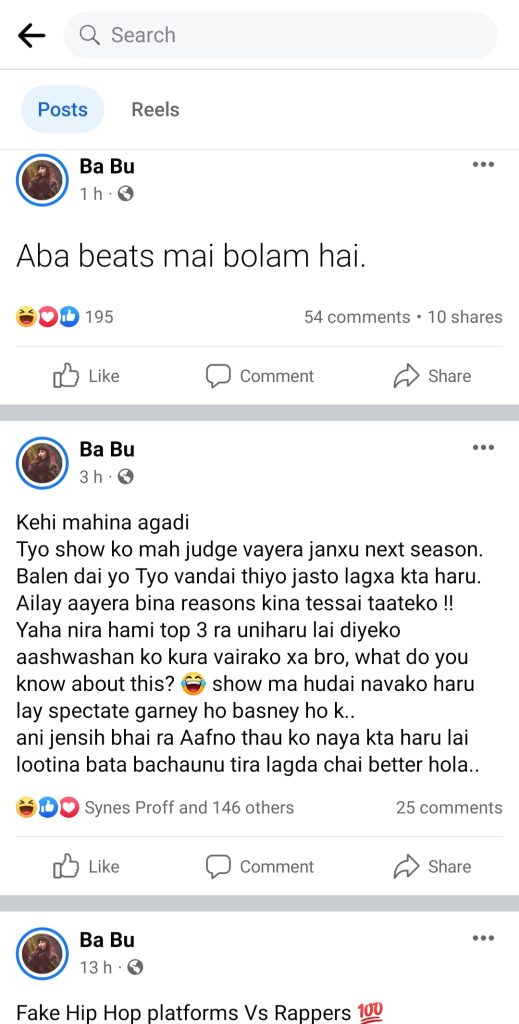 After tuki's post Babu believer got fired with his point of view about shreepech. Babu believer talked about tuki's post in the past where he had talked about shreepech to be judge in next season. He has also mentioned about controversy between him against Balen Shah and overall shreepech family. He included that artist who don't belong to shreepech should watch everything without speaking like the audience.
After that post Babu believer again posted a post where he has written to talk tuki on the beat. It means to export diss track to Babu believer. Let's see what will happen. We will update you if anything happens for sure…..