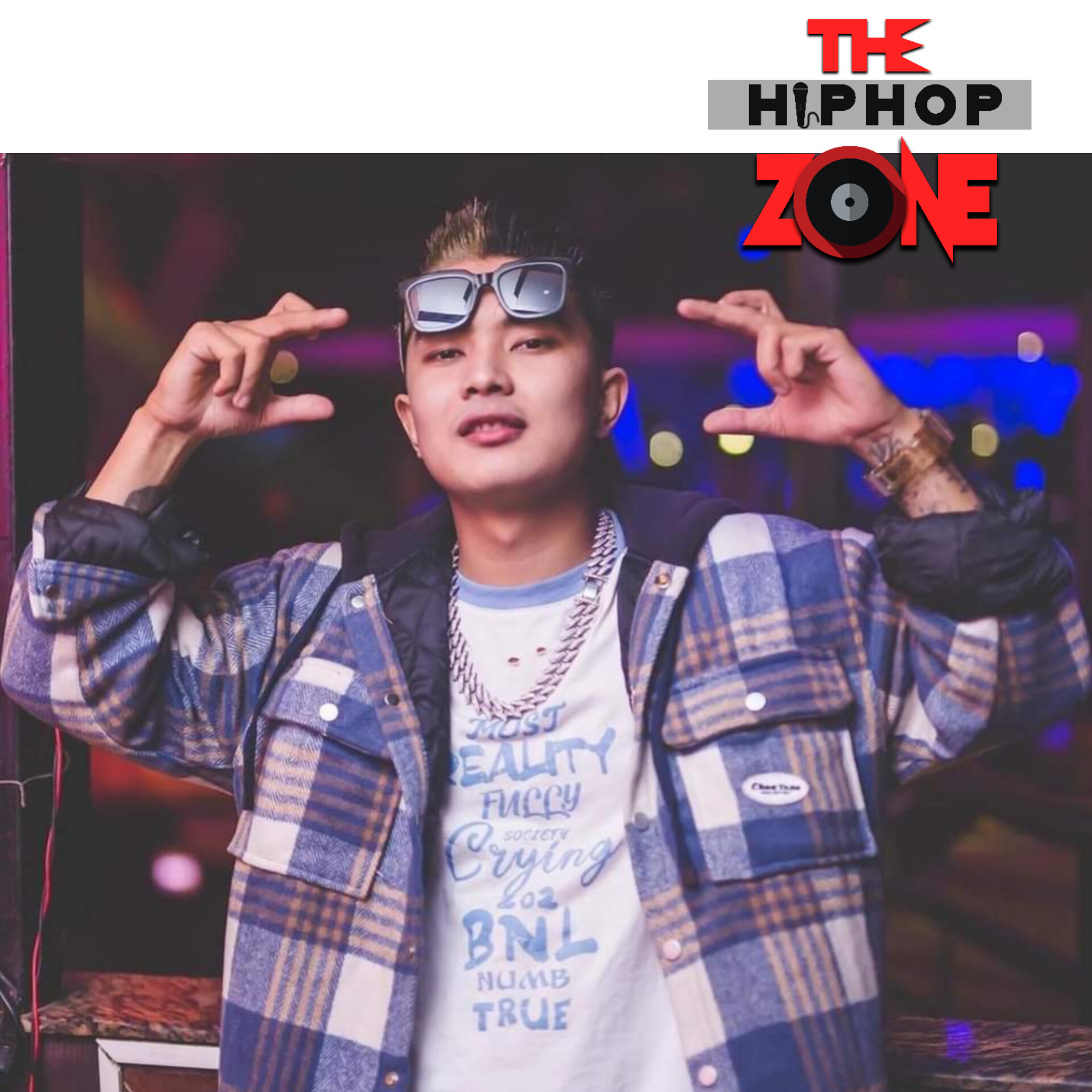 Babu believer is not happy with nephop ko shreepech said, " Winners have not got prize amount yet".
Babu believer Also known as Suraj Tamang is the part of the popular rap reality show nephop ko shreepech. His rap version of saili was quite popular during the show.
He had already posted about the show in the past too. The concert that was held in Dubai, was done in his own contract . Nephop ko shreepech hadn't helped him to do show in Dubai in the past. That was in his post before some months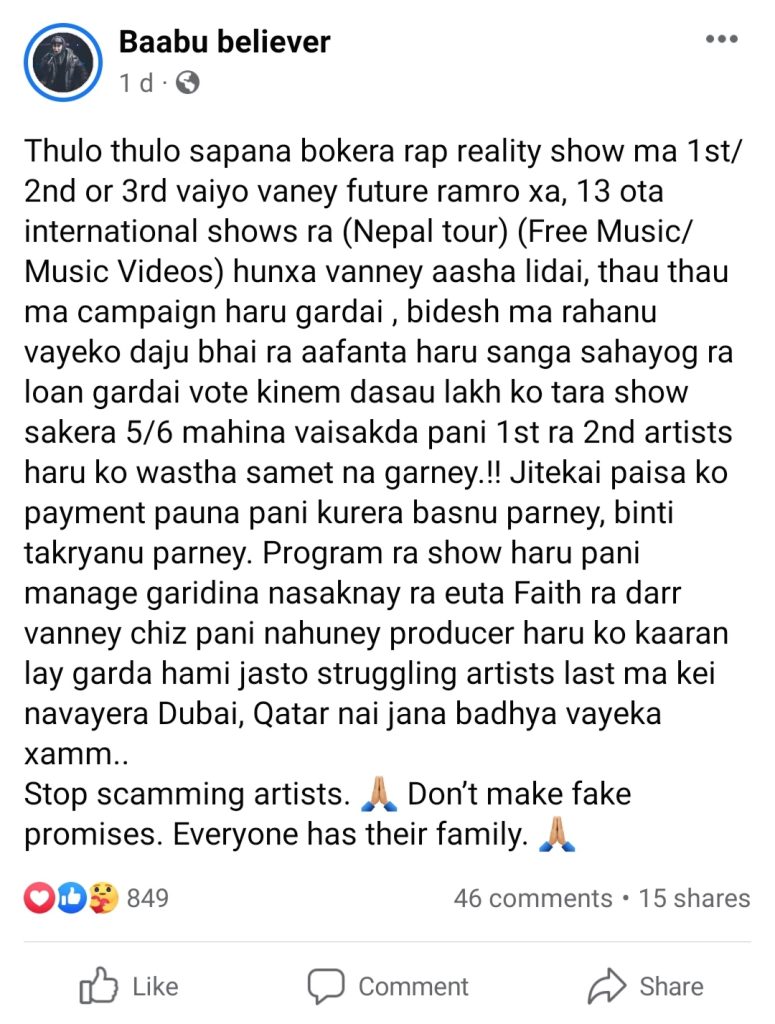 Now one more time he was trying to expose the show through his post. According to him, they did vote themselves in the expect of international shows, Nepal tour and free music videos.He and his competitors took millons of loan to be (1st ,2nd ,3rd) It has been 5,6 month period after grand finale, however winners (1st ,2nd ) have not got payment yet. In his view , these types of show and producers compelled struggling artist to go middle east ( Dubai, quatar).