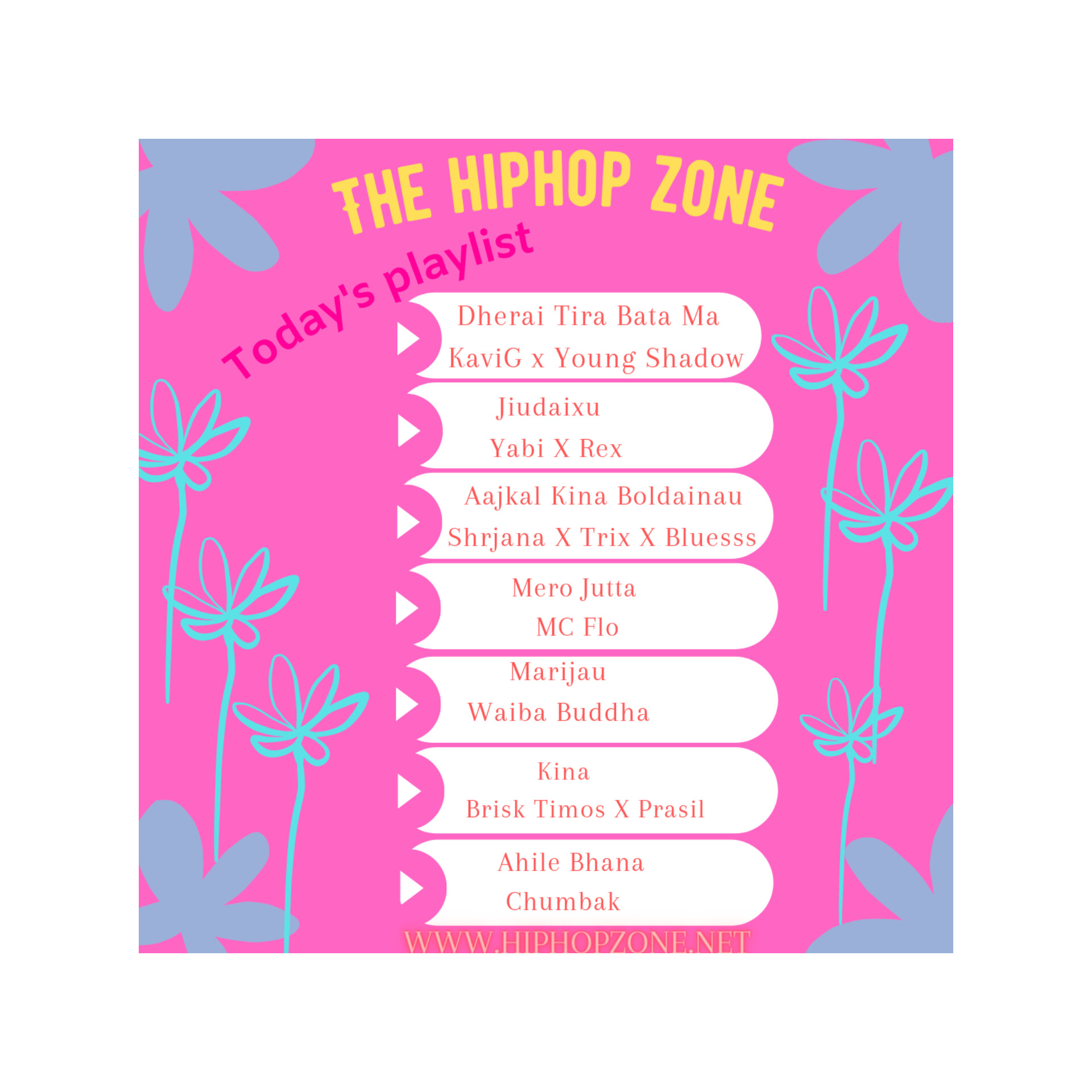 The Hiphop Zone Today's FM Playlist. KaviG, Young Shadow, Trix and many more….
Every saturday The Hiphop Zone plays 7 Nepali Rap song on Itaharifm92.5mhz. The Hiphop Zone plays the new releases plus those songs which are requested to be played by the listeners, fans of the artist.

On this week of Fm playlist, we have 7 different song kof 7 different artist. The week went pretty good for Nepali Rap Scene as we got chance to hear new releases from different artists.
The Hiphop Zone today's playlist;
1. Dherai Tira Bata Ma – Kavi G X Young Shadow
2. Jiudaixu – Yabi ft. Rex
3. Aajkal kina Boldainau – Shrijana Regmi- Trix – Bluesss
4. Mero Jutta – Mc Flo
5. Marijau – Waiba Buddha
6. kina – Brisk Timos x Prasil
7. Aahile Bhana – Chumbak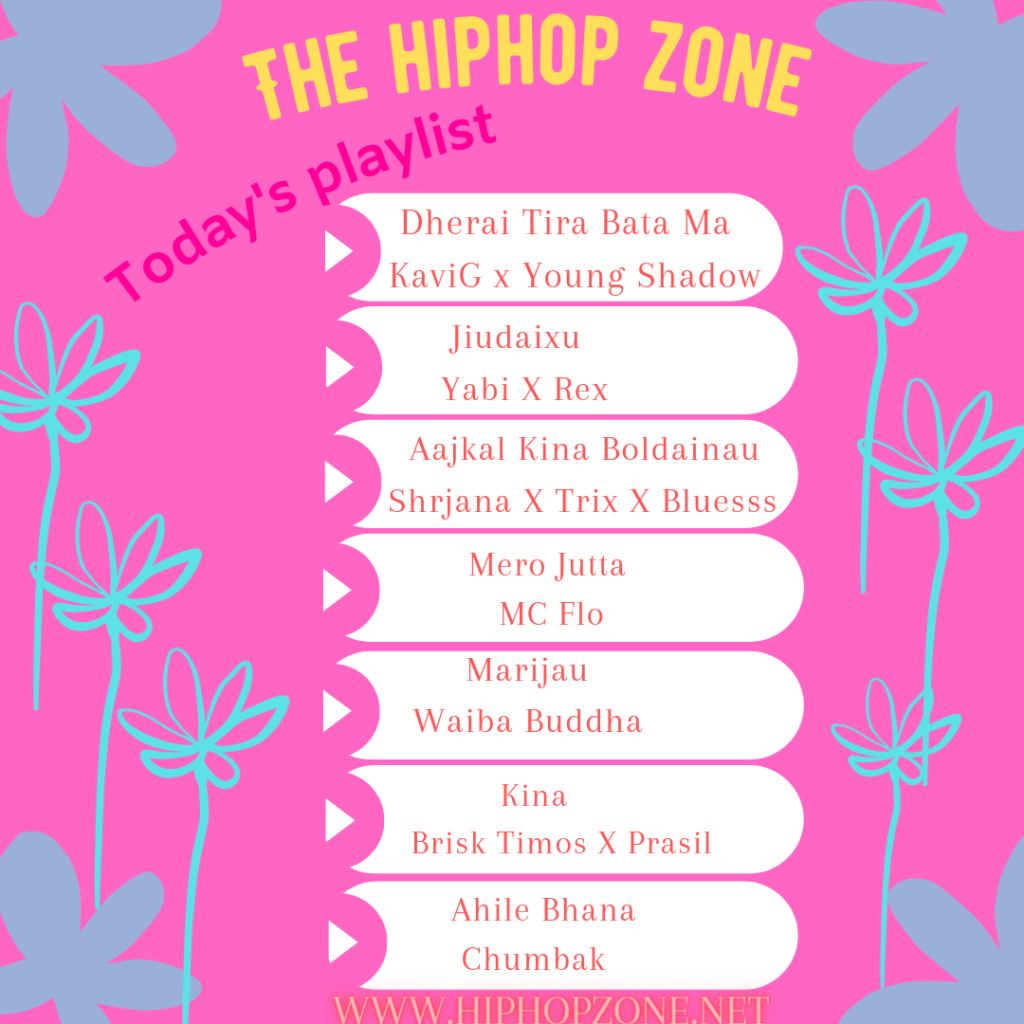 How to play your song on The Hiphop Zone if You are an artist ?
You can dm on our facebook page(The Hiphop Zone), also you can tag/mention us on social sites if you have just released new fresh release. We won't charge any cost for playing your songs further we can make a promotional deal for to promote your art.