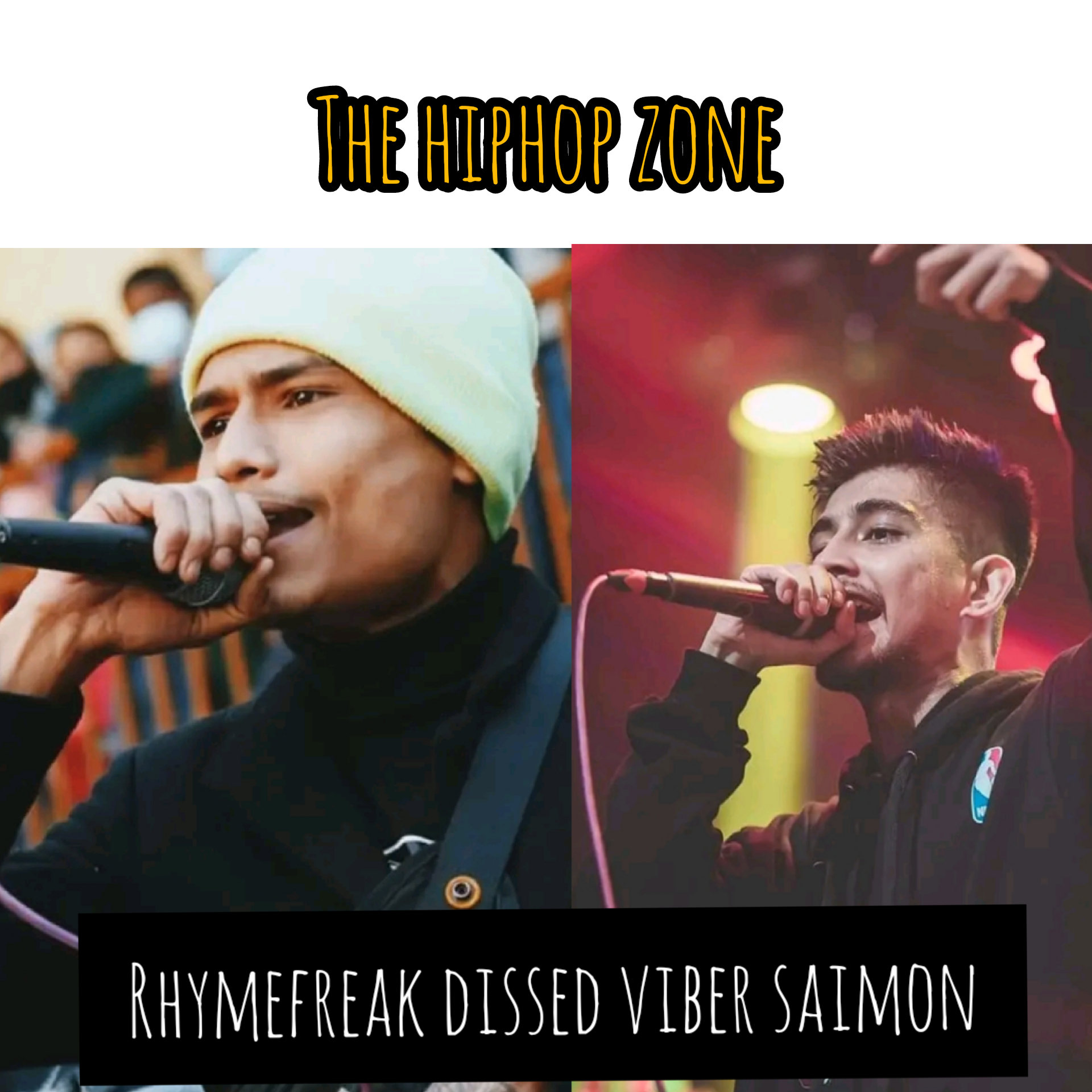 Rhymefreak dissed Nephop ko shreepech winner Viber saimon.
Rhyme freak rapper from purba dissed winner of Nephop ko shreepech winner viber saimon ( simon bista ) in a track called " sssshhh".
Rhyme freak and viber saimon got selected in nephop ko shreepech from itahari audition and had good relation while in the close camp of Nephop ko shreepech . Rhyme freak was in top 20 at the show and after he got eliminated from the competition he had also part of the voting campaign of " Vote for viber saimon" .
Mec rapper from biratnagar gave subliminal shot to rhyme freak in his latest release " keta haru vejja " Freak said it and also he added it was influenced by viber saimon so , Freak replied it within 24 hours time .
Viber saimon and Rhyme freak were supposed to collab but things gone wrong and Rhymefreak dissed to viber saimon .