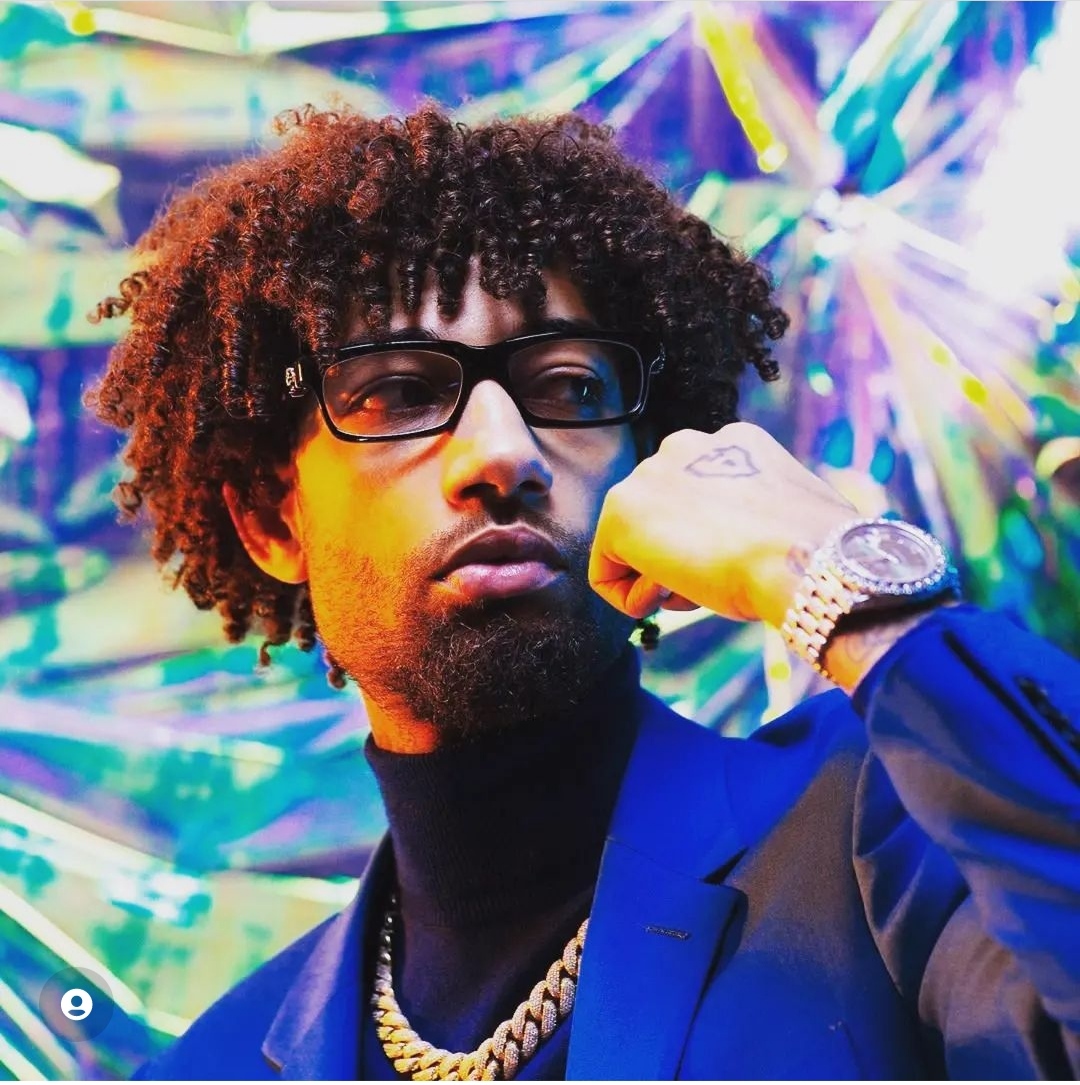 Breaking : PnB Rock dead at 30 after being shot in Los Angeles.
PnB Rock reportedly passed away on Monday afternoon (September 12) after he was shot at the Roscoe's Chicken & Waffles in South Los Angeles.
According to the Los Angeles Times, Los Angles police Capt. Kelly Muni wouldn't reveal his identity but did say the victim was pronounced dead at a nearby hospital around 1:59 p.m. local time.
A tweet from reporter Philip Lewis read, "Breaking: PnB Rock has reportedly died after he was fatally shot during a robbery at the Roscoe's Chicken & Waffles restaurant in South Los Angeles." He included the link to the L.A. Times story confirming his death.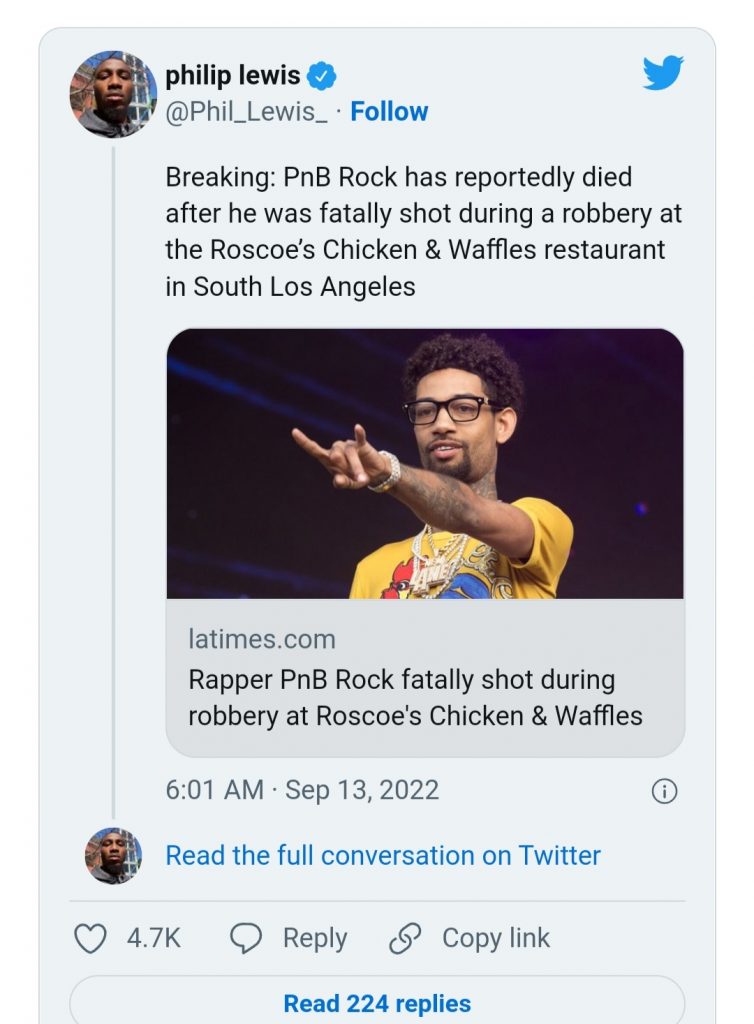 PnB Rock — real name Rakim Allen — was at Roscoe's with his girlfriend, who'd posted an Instagram photo with the location on. Once the suspects got to the restaurant, Muniz said they brandished a firearm inside the restaurant and demanded jewelry from the Philadelphia rapper.
As Muniz explained, "He shot the victim and ran out the side door to a getaway car and then fled the parking lot."
Los Angeles Police Department investigators are examining security video from inside the restaurant in an effort to identify the shooter. They also are checking with surrounding businesses for any additional footage.