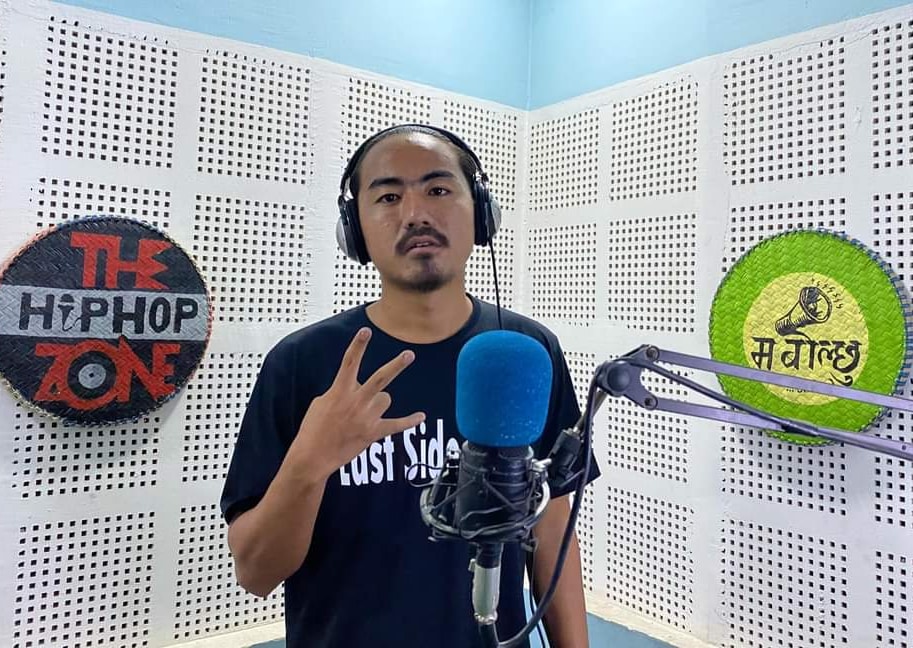 Sarbanash on Ep. 04 of the Ma Bolchu Cypher, Prod. by Phenex.
The ongoing rap cypher presented by The Hip-hop Zone, 'Ma Bolchu' is an open platform for every artist. The title/ topic 'Ma Bolchu' itself has a big impact and meaning on may aspects of life. Rappers have to write their verse on this topic 'MA BOLCHU'. Last week the third ep of the cypher was out which was performed by Ea one where the beat was produced by Phenex. On this week of 'Ma Bolchu Cypher,' we have Sarbanash who is from Itahari.
More about Sarbanash;
Bishal Chamling Rai aka Sarbanash is a Rapper/ Song writter who lives in Itahari. He's been doing music since 2017. He is an active member of Eastside Hood( A group of rappers in purba Nepal). He has done some songs with hood where his solo's are rare. He has good music taste in New School rappers.
EP 03 ?️