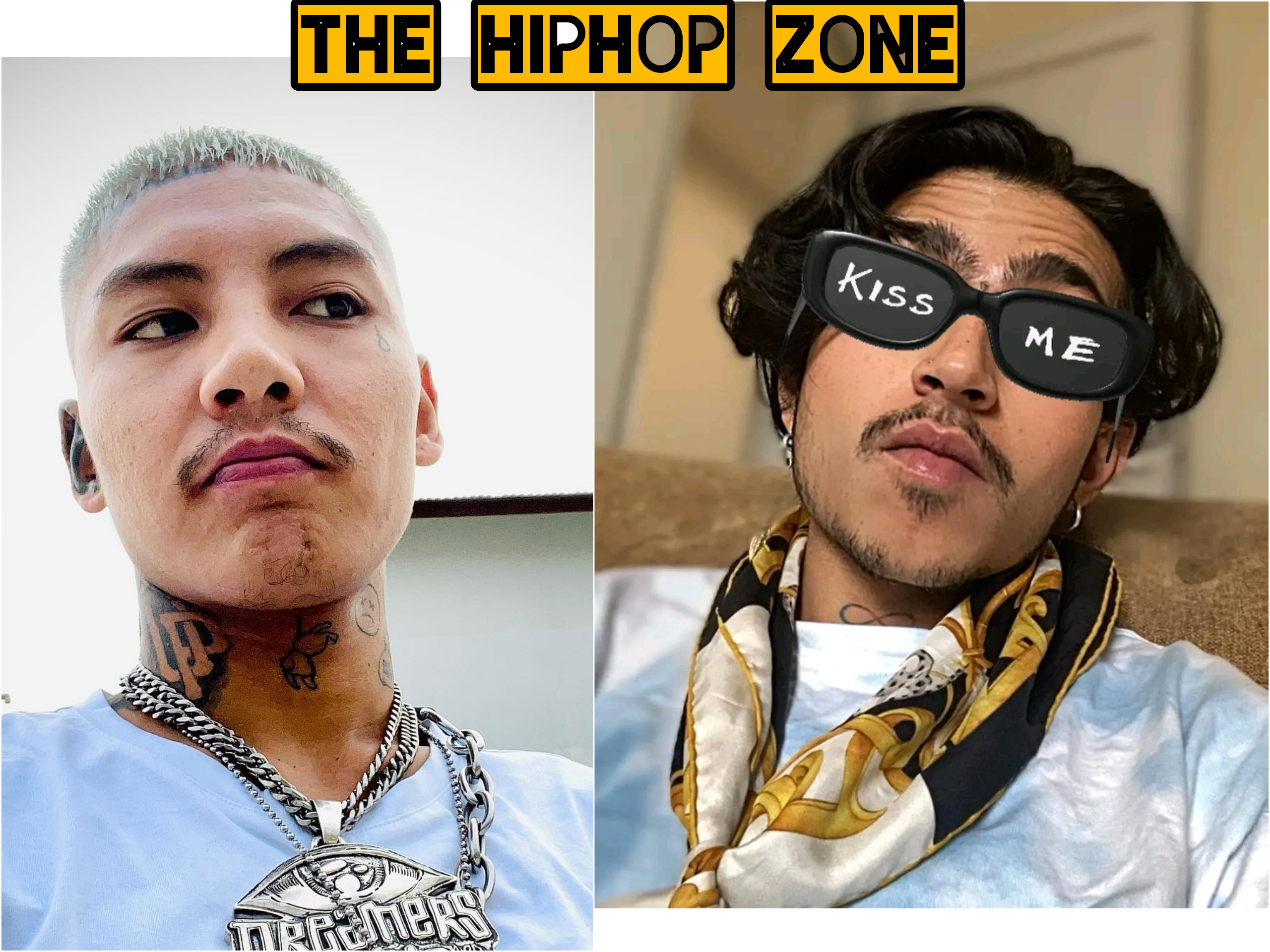 Vten got angry with Sacar and said "Laure dai le talai tesai padkako haina raicha".
Vten recently got a fight with Sacar. Through Vten's Ig stories that directly for Sacar and a screenshot of a chat between his and sacar discussion was revealed. Check this screenshots from vten's IG story.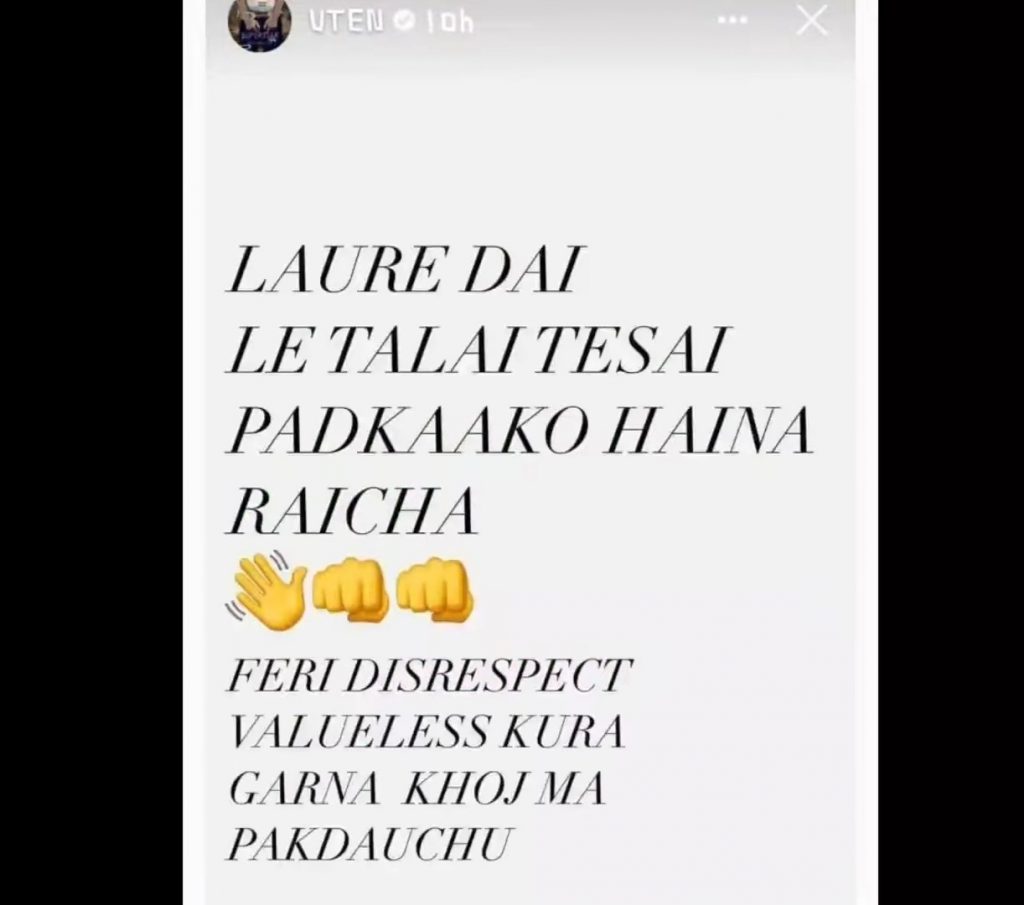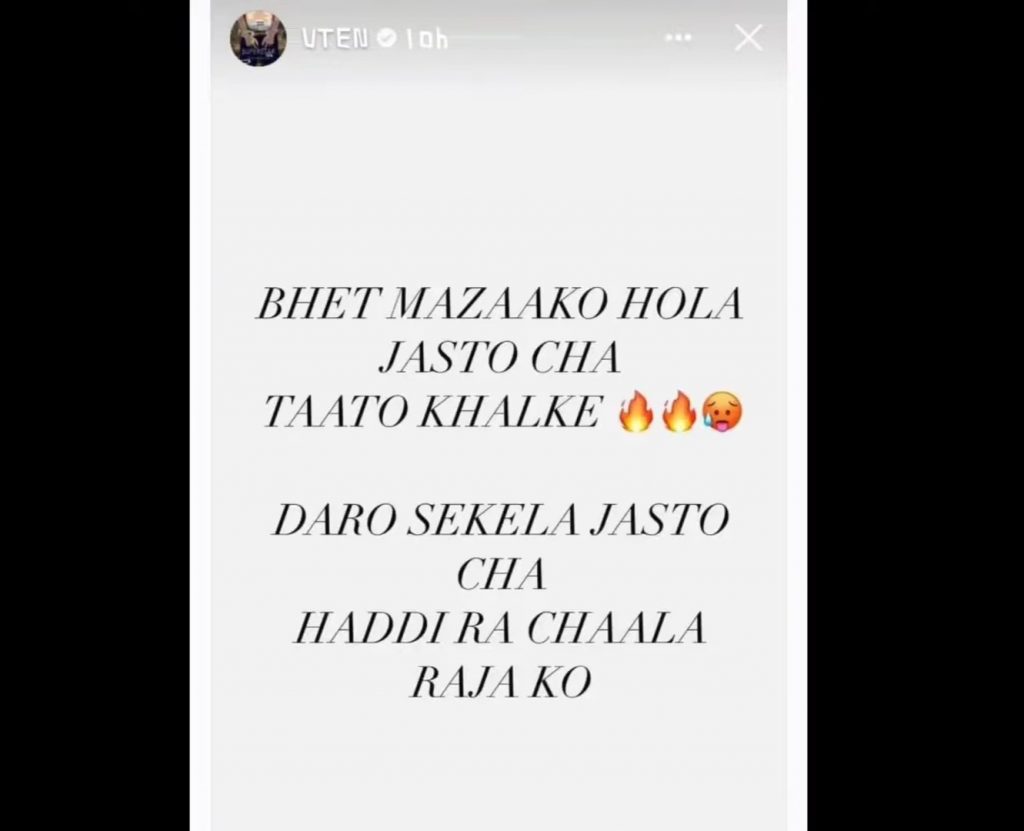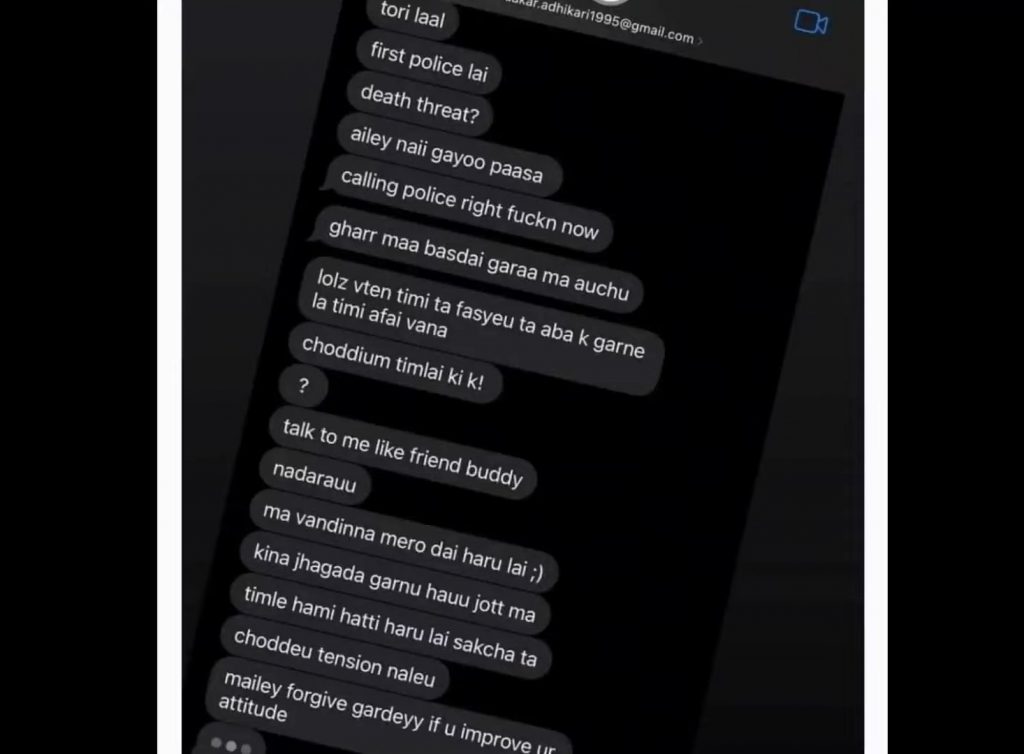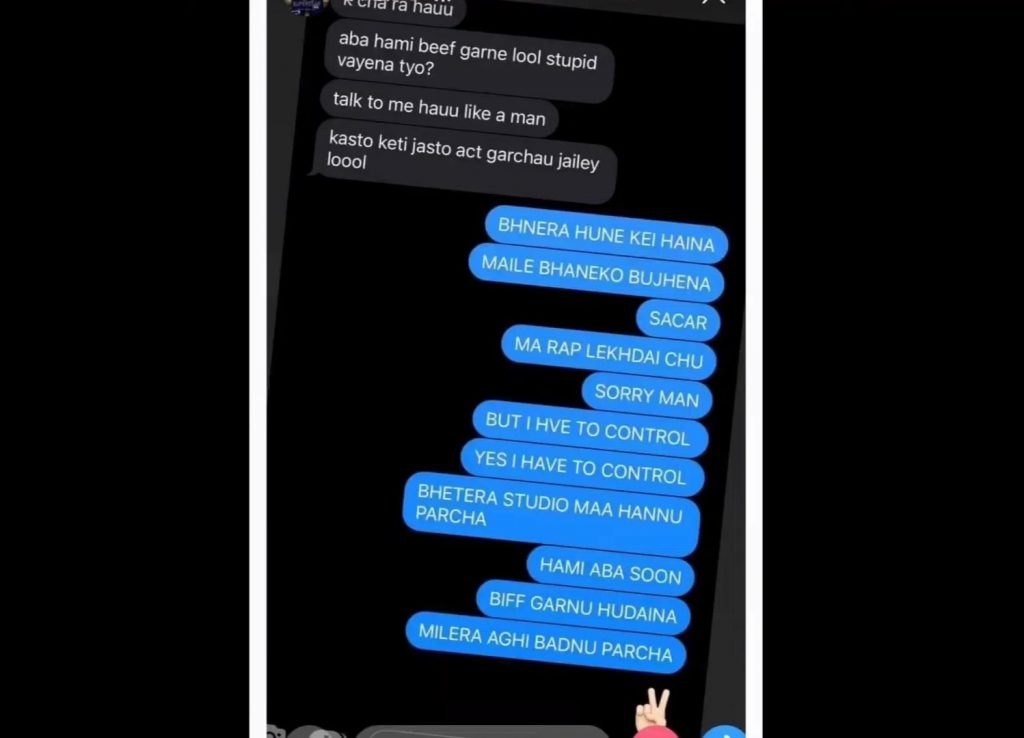 Know more about Vten and Sacar.
Vten and Sacar has always been a good friend. They both respects each others art. We have seen their collab on La La La La Remix of Bluesss.They were seen hanging out together just a few weeks ago. On Sacar's new song Nephop Drill he mentioned Vten name and on Vten's upcoming album Bad Bad he had featured Sacar as well. So what made this fight happen ?? Only they knows the reason behind this brawl. Here are some of the glimpse of Sacar and Vten.