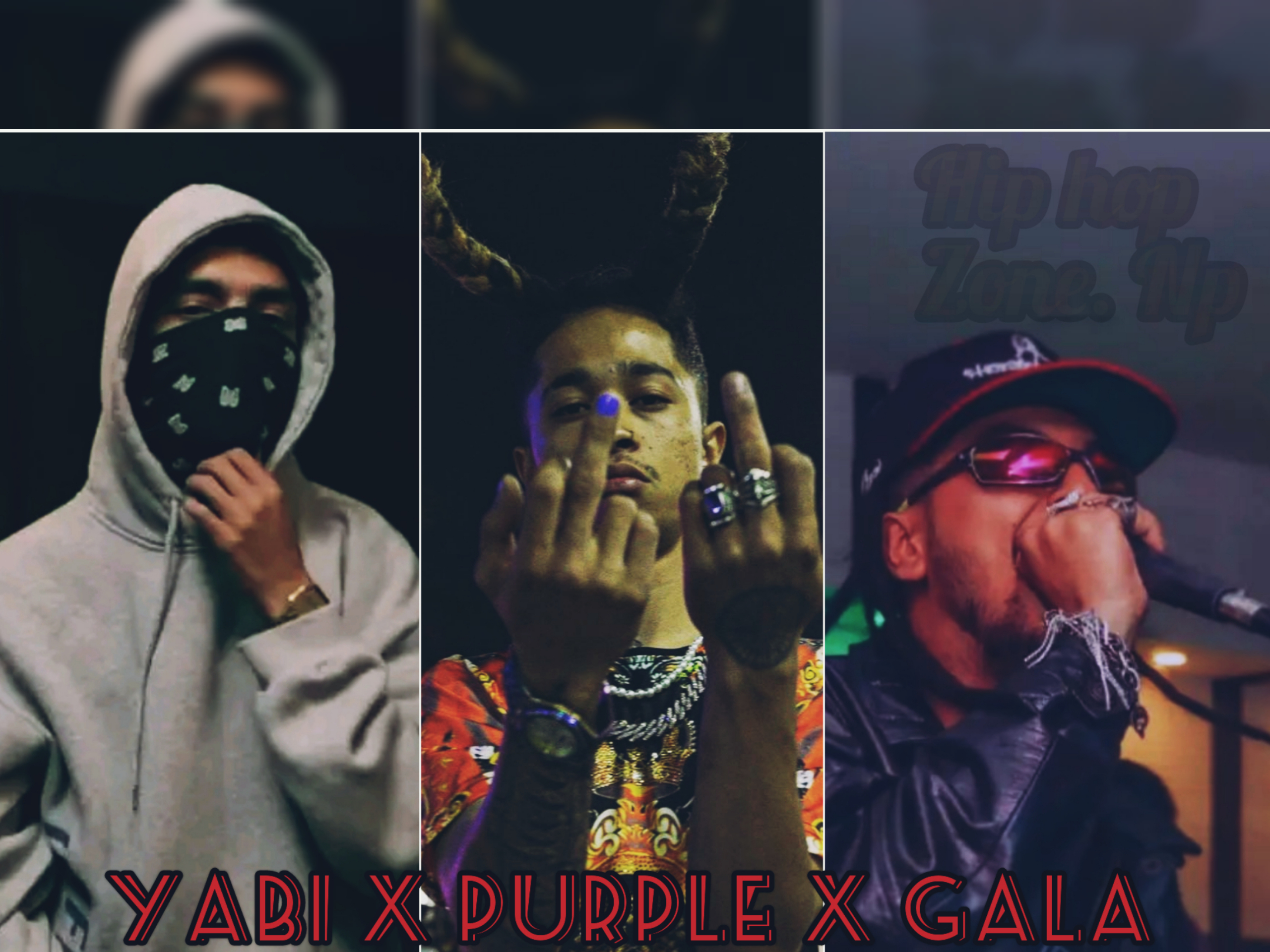 Yabi The Goat, Purple, and Gwala were spotted together seems like they are cooking something lit.
Yabi shared a short snippet of him Gwala and purple jamming in a studio. It seems like they are coming with a music video as Red Eye Flims along with Kpass were seen together.
Check out their(gwalaXpurple) most recent drop 'Stressin' which was prod. By 8 key and mix/master by 4zDripp, 101 Capital.
More about Yabi;
Bipin chand aka Yabi the G.O.A.T is a Nepali Rap artist from Mahendranagar, representing far west. He is a rapper, song writer and composer. He became interested in rap after listening to Yama Buddha and started rap journey back in 2016. He own his own lebel named Young Blood and his Brikshya production house. His major hits includes 'Raila ft.', ' 77 Drill', 'All Eyez On Me', 'umer 18/19', 'Level', 'Vagwan', 'Dami' etc.