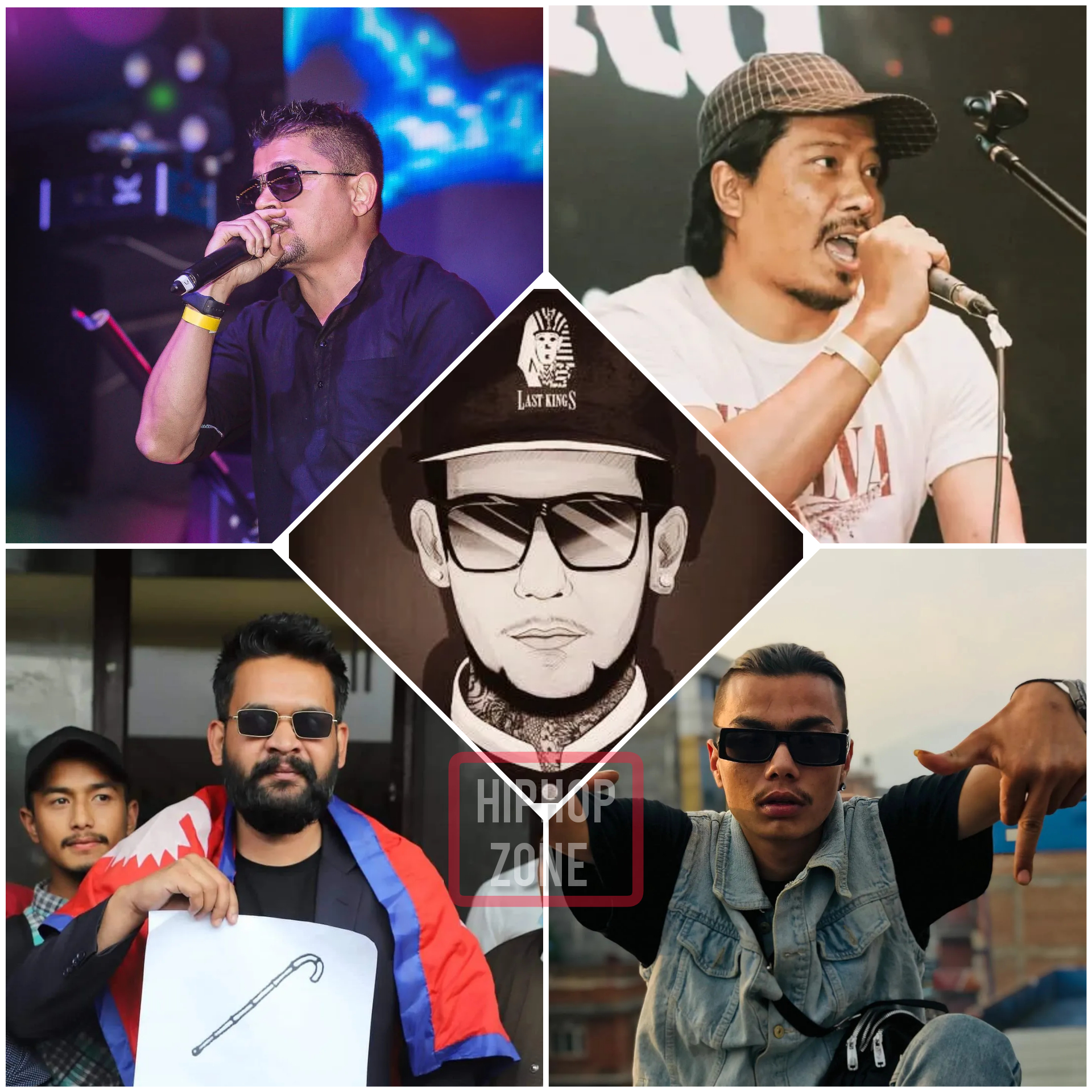 People's though on making statue of Late Yama Buddha.Sudin Pokharel, Nischal basnet, JoJo, Cromblah….
Kathmandu Metro has announced to build statue of Yama Buddha very soon. It has separated budget worth Rs 15 lakhs for the statue. Many people has criticized it where many people has praised it too. Here are some people's thoughts on the building Yama Buddha's statue.
Sudin Pokhrel : कुरो शालिकको त्यसमा पनि स्वर्गिय यम भाईको । ऊनको योगदान नेपाली RAP विधामा प्रेरणादायि र अतुलनिय छ । तर सरकारि पैसामा ऊनको शालिक बनाऊने कुरामा चौतर्फि बिरोधहुनु स्वभाविकनै हो " किन ? कसरि ? के को लागि " जस्ता प्रश्नका औलाहरु तेर्सिन्छन् । यो काम मेयर साहेबले भन्दा यम बुद्ध फाऊन्डेशनले गरे राम्रो हुन्थ्यो , यस फाऊन्डेशनलाई सहयोग गर्न लाखौं हातहरु अगाडि आऊनेछन् । राजधानि अरु समस्याले नै ग्रसित छ र शालिक / भ्यु टावर जस्ता बिवादास्पद कुरा तिर नलागे ५ बर्ष पछि फेरि जनताको सामु जान सजिलो हुन्छ होला । यो नितान्त मेरो कुरो हो ।
Nischal Basnet: यमबुद्ध को शालीक सानो होस् तर त्यो शालिकले देखाउने सपना ठूलो होस् । थोरै रकम शालीक निर्माणमा र बाकी रकम नेपालको हिपहप " नेपहप" का उदाउदै गरेका कलाकारलाइ अझ प्रगतिशिल बनाउन फण्ड गरियोस , नामले यमबुद्ध हैन कामले यमबुद्ध बन्न खोज्नेलाइ अवसर बनोस यो। कलाकार बन्न गार्हो छ कलाकार बनिसकेपछि झनै गार्हो छ राज्यले अलिकती साथ त दिनै पर्छ जस्तो लाग्छ ।
JoJo Raka;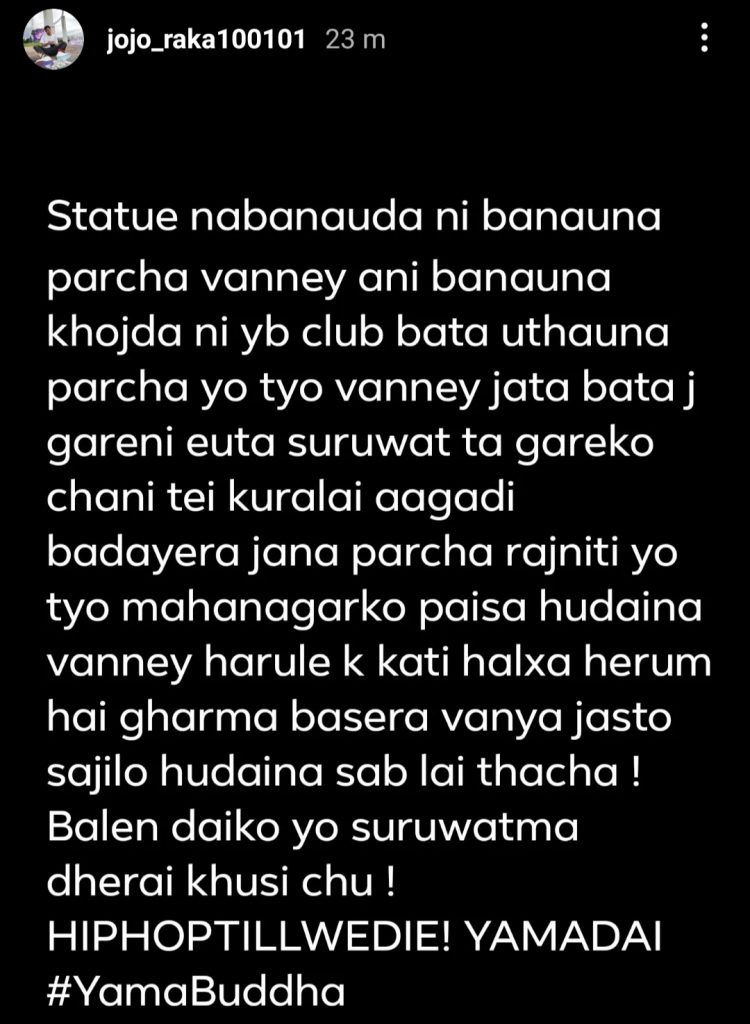 Cromblah : I support Yama Buddha's statue by Balen Shah dai. Yama dai Nepal ko pride ho ra dai ko message birsidai gayeko xa sabai ley. Gangster rap ley popularity lidai aayeko huda yo salik ley Yama Buddha ko message sabai lai end of times samma dirahos ra diss/beef thorai ani peace badhdai jaos.
So, what's your opinion regarding statue of Rapper Yama Buddha????