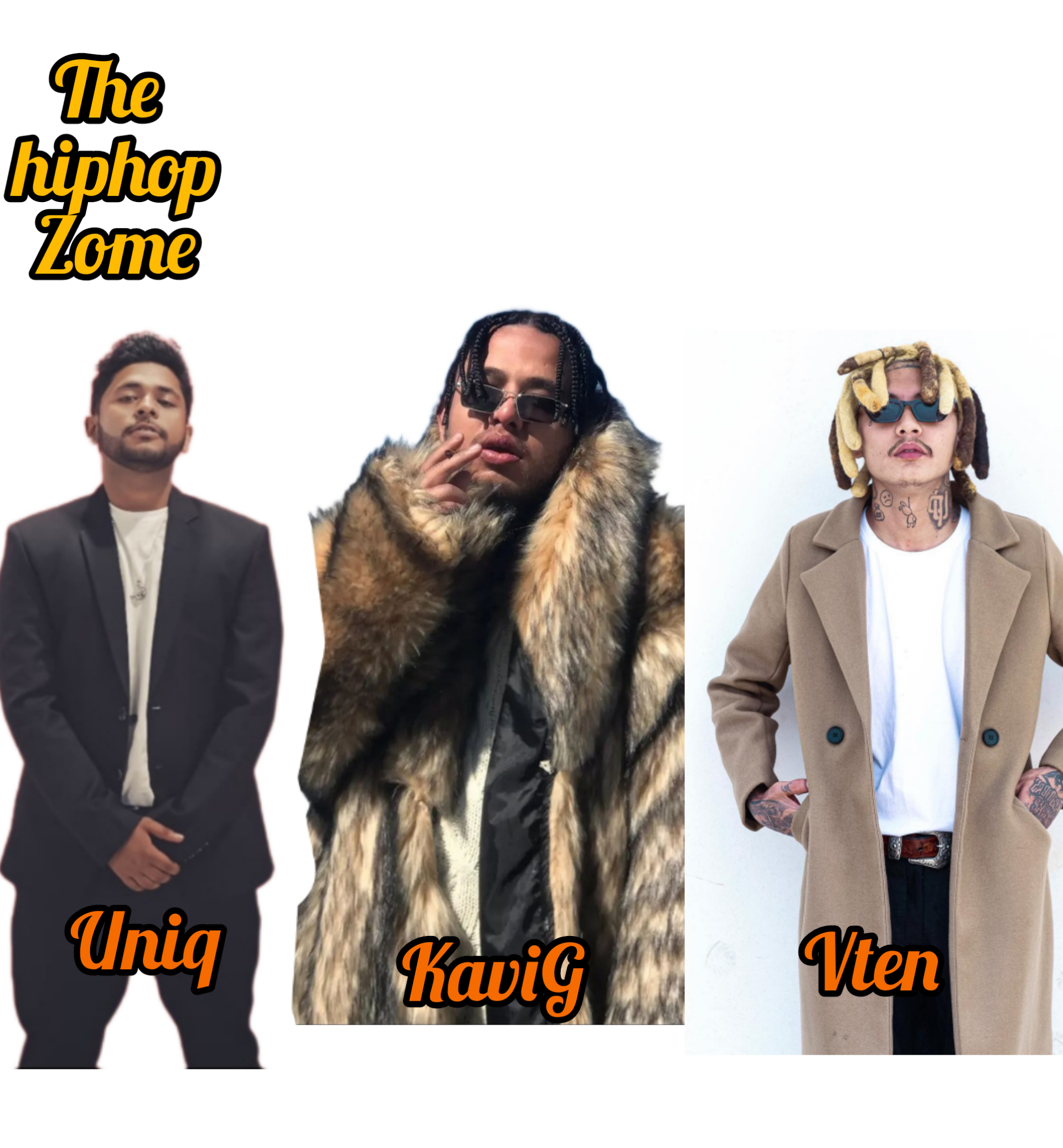 All this rappers droped their song today. Vten, KaviG and UniqPoet.
After his hit 'Galli Sadak' which was out 7 months ago, today Vten released 'Gau Tirai' which is super dope. The song was reached 25k views in 1 hour soon it will be on trending which is sure. Similarly his official youtube channel will soon hit 2M subs.

6 days ago KaviGXillB 'Dichkyaaon' was out which was produced by Aeizus. Today his new song 'Tha chaina kei' is out which is Produced by Zziminar. Soon kaviG will hit that 100k subs. His most anticipated 'Kuzan' is very near to 1M views.

Uniq Poet came up with Spoken Poetry / baby step. His song with void 'Makassam', 'God complex freeverse', 'Boyz N the Hood' was released within a month. His channel has total of 416k subs.