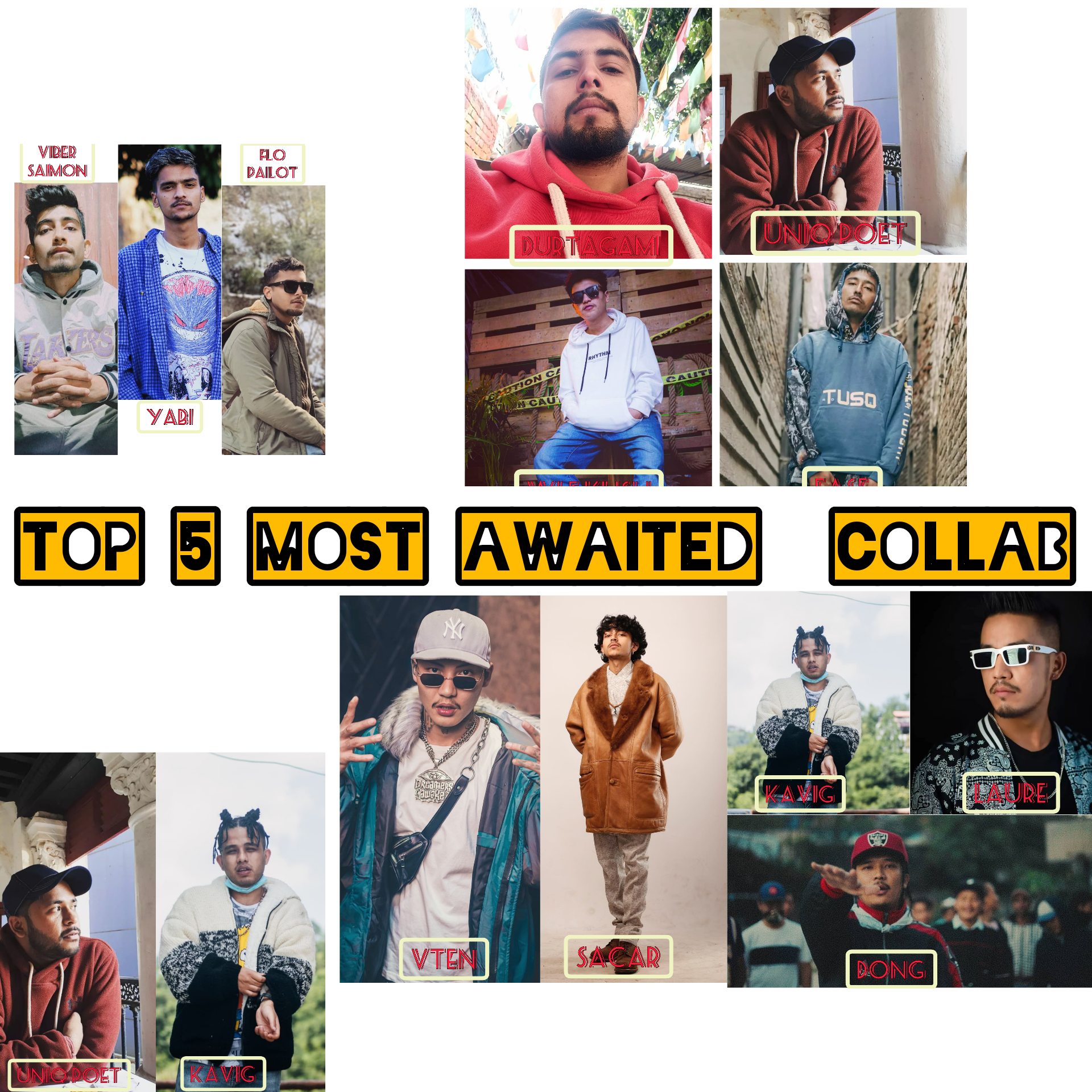 Top 5 most awaited collab of 2022.
As we can see a lot of growth in the scene, Nepali Hiphop has now successfully established it's real inner base in the Nepalese music industry. A song from well known Hiphop artist are hitting trending back to back  in social medias. 2022 gonna wild, these are the most awaited collab of 2022.

1. KaviG | DonG | Laure
It's like a dream lineup from Nepali Hiphop listener and fans. This collab will definitely blow of the scene if it drops as per expected.

2. Uniq Poet | KaviG
The most talented duo, Uniq Poet with his own swag and KaviG with his own poetic vibes. This duo will bring heat very soon as the official music video of the song is recently done.

3. Yabi | Viper Simon | Flo Pilot
This is definitely going to be crazy as this trio are planning to hop on the same track. They got pretty good listeners so we can expect that this will bring heat.

4. Uniq Poet | Ease Is Easy | Durtagami | Wlf Kush
As it is said that this four rappers are coming together in a track, this is so exciting so see them together on a track. Nepali Hiphop fans will definitely love it.

5.Vten | Sacar
After their La La La La remix in 2019, last week they were seen together in a studio with Omgspark. If they are coming up with a collab, the Nepali music listener will surely love it which is good for the scene.