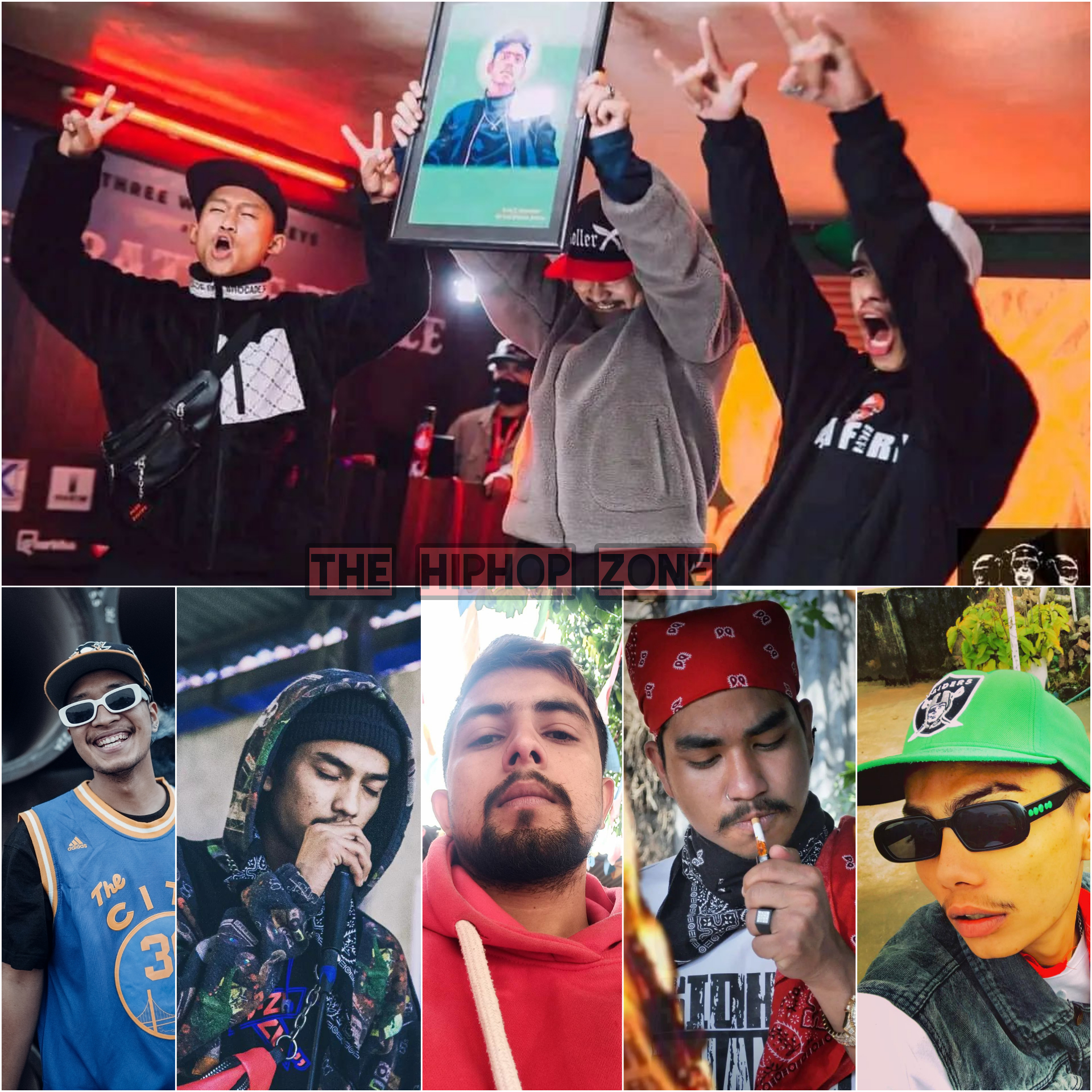 Hip Hapta.
Hip Hapta is the activities of Nepalese Hiphop scene within a week. The hiphop zone has gathered the information and activities of the week they are;

On March 11, It was Yenzen's Birthday he dropped his solo 'Changes' which was produced by himslf.On the same day ClassX presentation dropped new music video of 'Sacho Kura' featuring Yabesh, Dong,Easi12 and Zero. Similarly, Drutagami dropped his new singl! 'Gumnaam Chu' on that very day.
On March 12, Raw Barz's most memorable Battle in the history hits 20 Million views in Youtube. On the same day Vyoma's youtube channel hits 100k subscribers. On the same day JoJo Raka dropped his new single'Mad Love' prod. By Vector.

On March 13, Sirupate dropped the official teaser on his new solo music video 'Nobody knows the real me' which is now out on youtube. Similarly the same day,Local Rhymes announced their season 4 which will happen very soon.

On March 14, ANTF dropped their Finale video which was plus Divide VS AkaFire. The video has hit 1Million views in youtube as ANTF's subscriber is now above 500k.

On March 15, Nephop ko Shreepech dropped their first ep of the show. The ep was Pokhara's audition. Similarly on the same day, Haddi dropped his new single 'Paint' from his youtube channel After Nephop.

On March 16, Sirupatey dropped the official music video of his single 'Nobody knows the real me '. On the same day, Nephop ko Shreepech dropped their second ep which was Butwal's Audituon.

On March 17, Breakstation dropped their 53th ep from Nepali Podcast with Bryhmin. On the podcast they talked about hiphop activities, world politics and business.