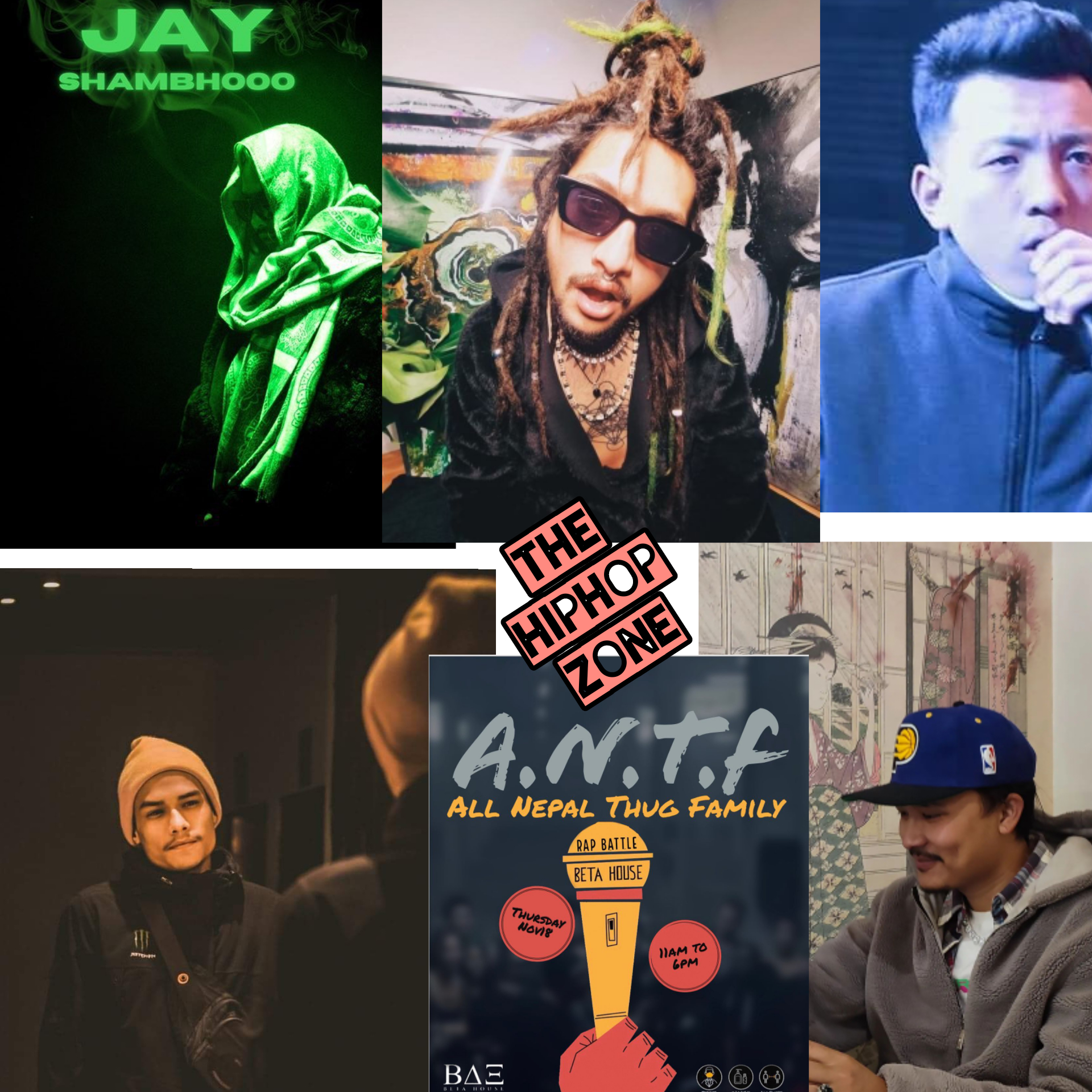 Hip Hapta.
Hip Hapta is the activities of Nepalese Hiphop scene within a week. The hiphop zone has gathered the information and activities of the week they are;

On Feb. 25, All Nepal Thug Family(ANTF)hits 400k subscribers on their youtube channel and the day was their finale day as well where plus divine became title holder. The same day was Yubraj Ghale's(poetic confessionals) Birthday as well.

On Feb. 26, Rajan Kc dropped the lyrical video of 'Maaf Garideu' which was produced/Mixed/Mastered by Breeze. The track was from his debut album 'Ma' as track no 5.

On Feb. 27, The Hiphop Zone dropped their 6th battle of Gravity Gang Beatbox Battle 2022 which was between Mist vs M16 as a Semi- final. Soon they gonna drop the video of finale.

On Feb. 28, Koinch G dropped his new single 'Wake up' which was Mixed/Mastered by Baabu Believer. His last 'Nothing Mixtape' was worth it.

On March 1, 5:55 dropped 'Kaile ho Kaile' from his debut album Cosmic Souls. On the same day Urgen Moktan dropped 'Jay Sambhoo' featuring 5:55 which was produced by Bluesss.
On March 2, Pggh dropped their most anticipated 'Jeff Hardy' featuring Dong from album Gajanggujung. In altogether of 6 track 3 track are now out from the album Gajanggujung.

On March 3, RhymeFreak dropped 'Roll up on your block' featuring Yasuv. The song was produced/mixed/mastered by Rhymefreak himself.