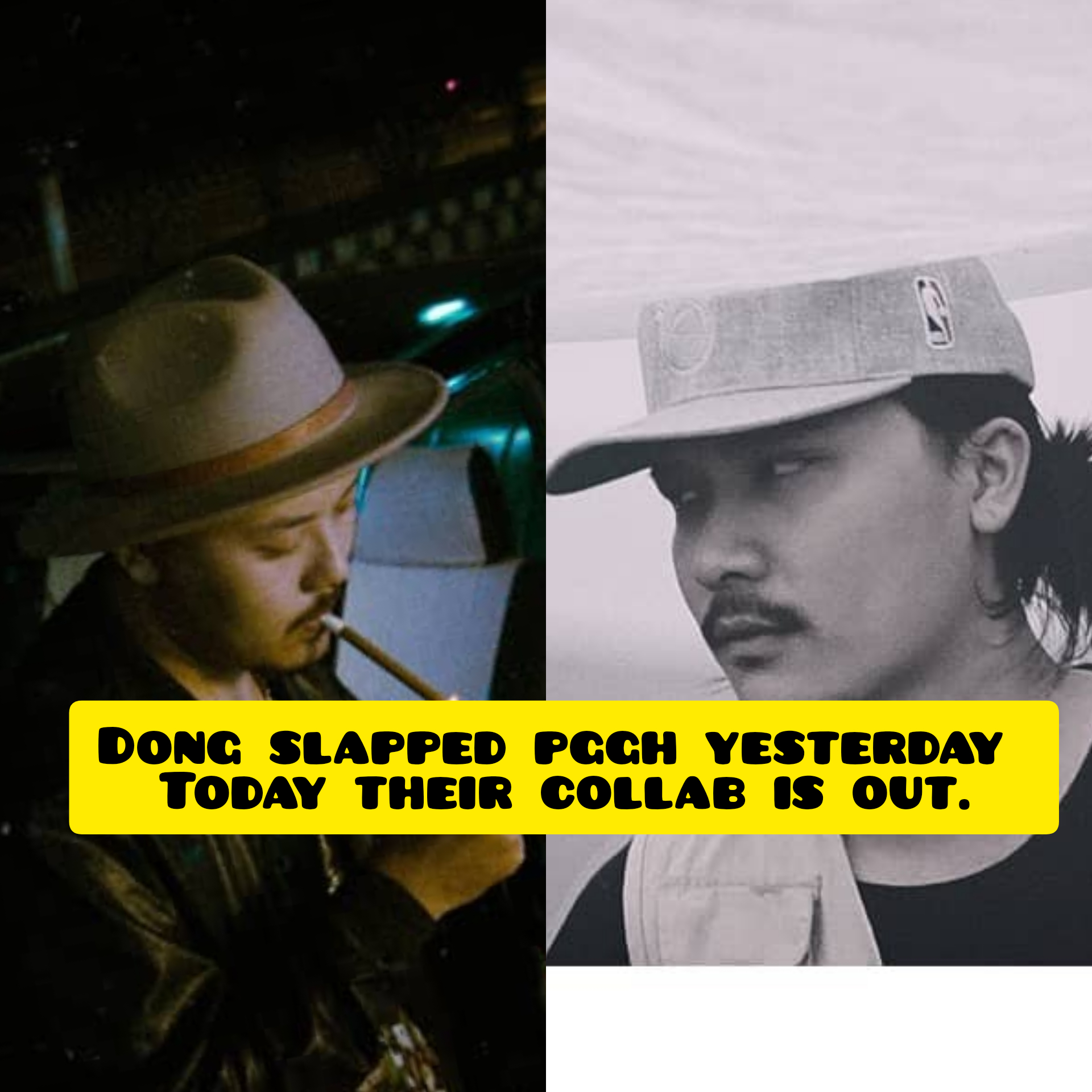 Yesterday Dong slapped Dawa and today they came up with collab.
A short clip of clash between dawa from PGGH and Dong was out in social media. There were presence of artists like Professor Trix, Hakim dai and many others. In a ig story dawa said that " I am sorry about yesterday's incident as I was the one who talked wrong about his mother which turned into aggression".

PGGH x Dong was on of the most waited track from album Gajangujung. The track titled 'Jeff hardy' which is now out on youtube. In the comment section Pggh has typed divided by ego and politics united by music. While dong is still silent on this issue.