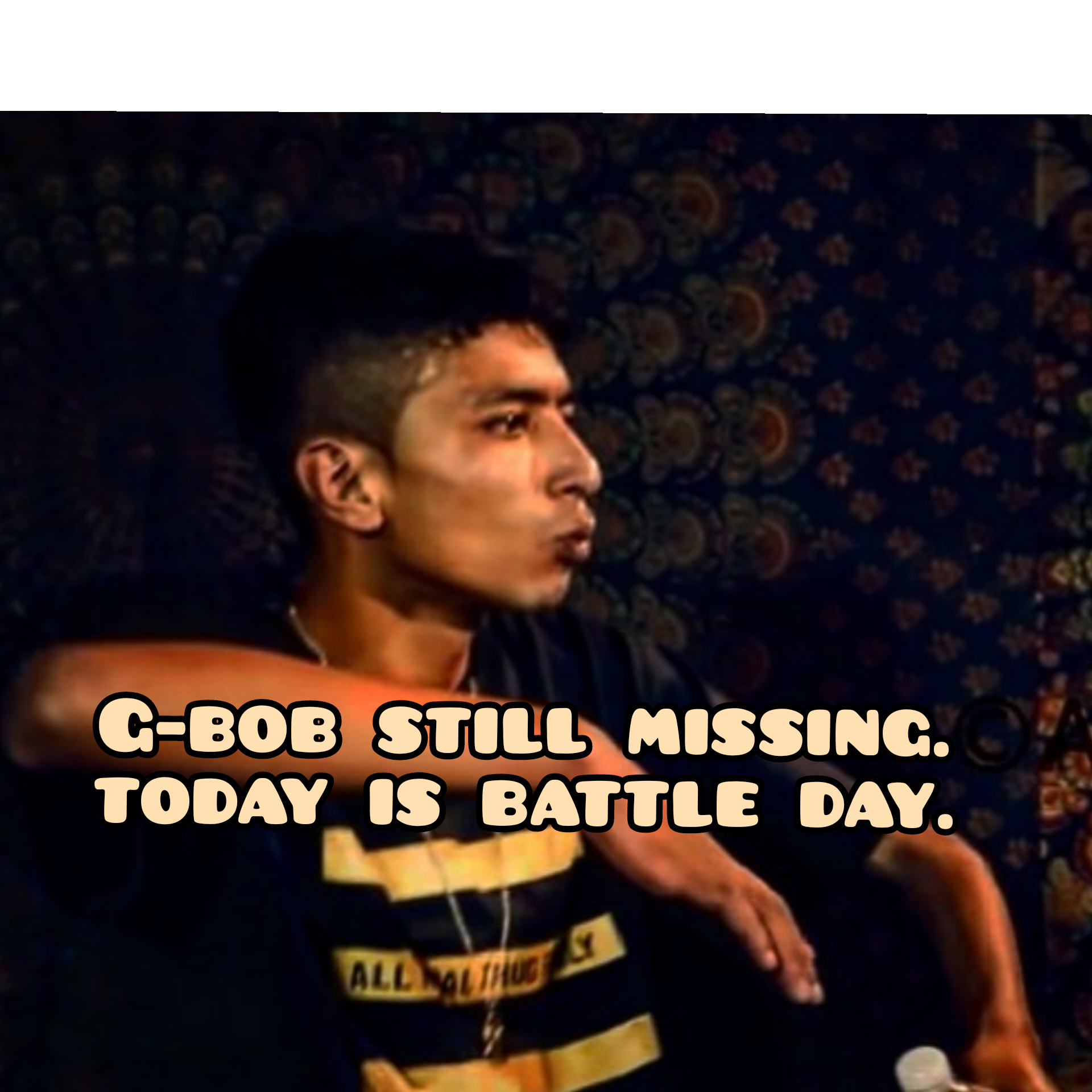 G-Bob still missing, today is the battle day.
ANTF's most valuable gem G-Bob is now missing, he ran away while he was in home visit from rehabilitation yesterday. ANTF officially announced the missing of G-Bob and also said that if he is not available till the time of show his opponent will be declared as winner. ANTF said that " we are extremely sorry that we tried our best to give him something in his life but the show must go on. If you see G-Bob anywhere please let us know".
The event is happening today on 6 pm at Thamel above Sugar KTM. So what will happen if G-Bob didn't make it on time. What about his relation with ANTF ?? What about the millions and millions views that his art brought in ANTF??