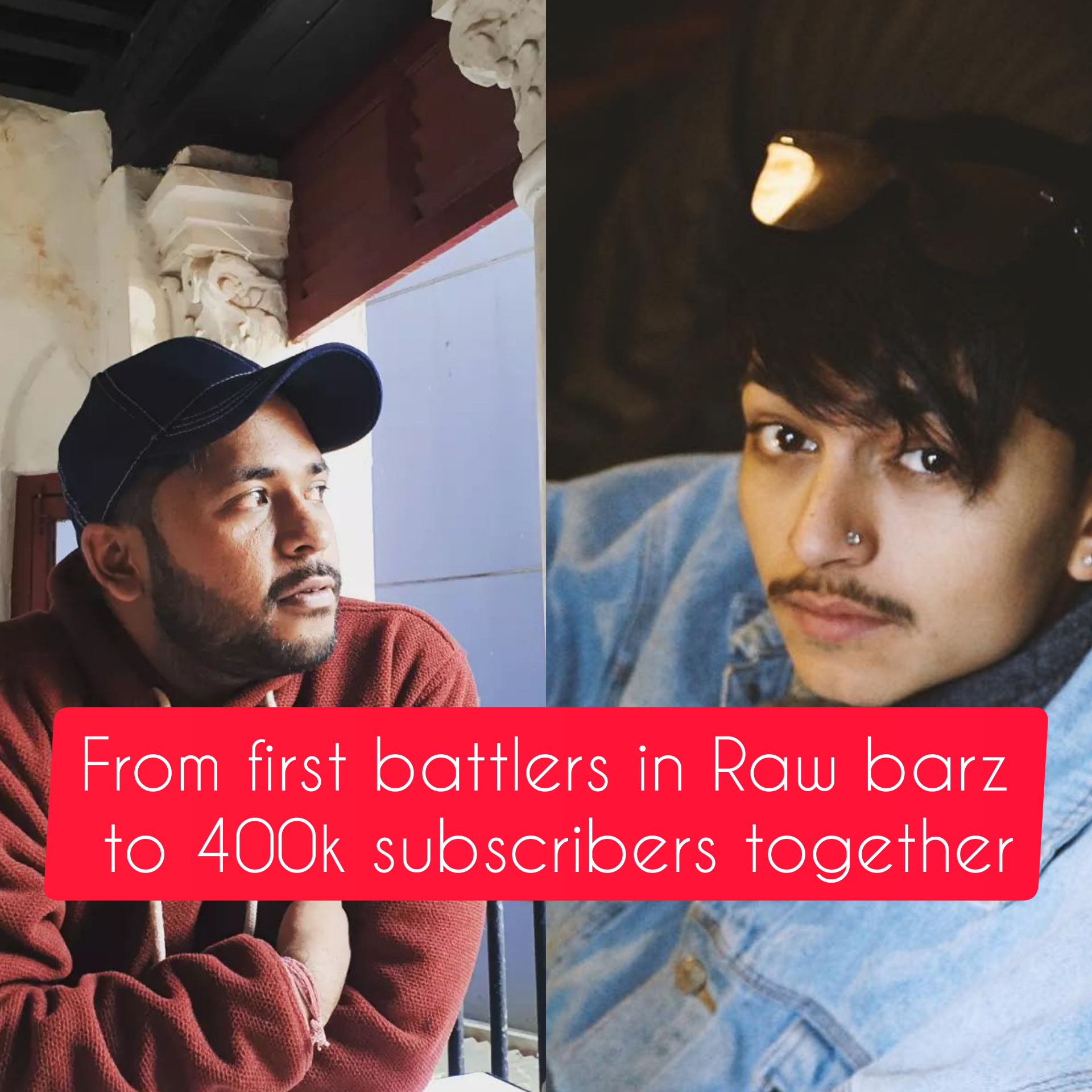 Sacar and Uniq Poet, from first battlers in Raw Barz to 400k Subscribers together.
Sacar Adhikari aka. LIL Buddha, Young Lion is one of the popular musician, song writer who represents Baneshwor Kathmandu, Nepal. Sacar vs Uniq poet was his debut battle back in 2013. After then he battled with Jon Og, Cromblah, Boggie, Dayjen on one vs one. His album 'Shreepach ( श्री ५) ' went trending 1 after he dropped 'King of Nephop' with Uniq Poet from the album. His recent album 'Ecstacy in the palace' is super dope with 9 track and still ongoing from the album. His songs like Sapana, kehi mitho baat, King of Nephop, 100, Kabja, Ganja man rough has hit millions of views in the youtube.
Utsaha Joshi who goes by the stage name Uniq Poet is also one of the most popular rapper, musician who represents Thimi Bhaktapur, Nepal. Back in 2013 his battle with Laure went viral and was loved by many people. He also had battle with Sacar, Grizzle, Sickjam( Dayjen and Trix as a duo). On 2017 Uniq poet along with his crew came up with Hip-hop Diaries for to show efforts to uplift the scene. Similarly his Pursuing The Poet( a vlog series where Uniq Poet documents his musical tour) is super cool and important for the scene too. His songs like Kaalo, Straight outta Kathmandu, Kaalo 2.0, Mero desh Birami are above millions and millions views in the youtube.