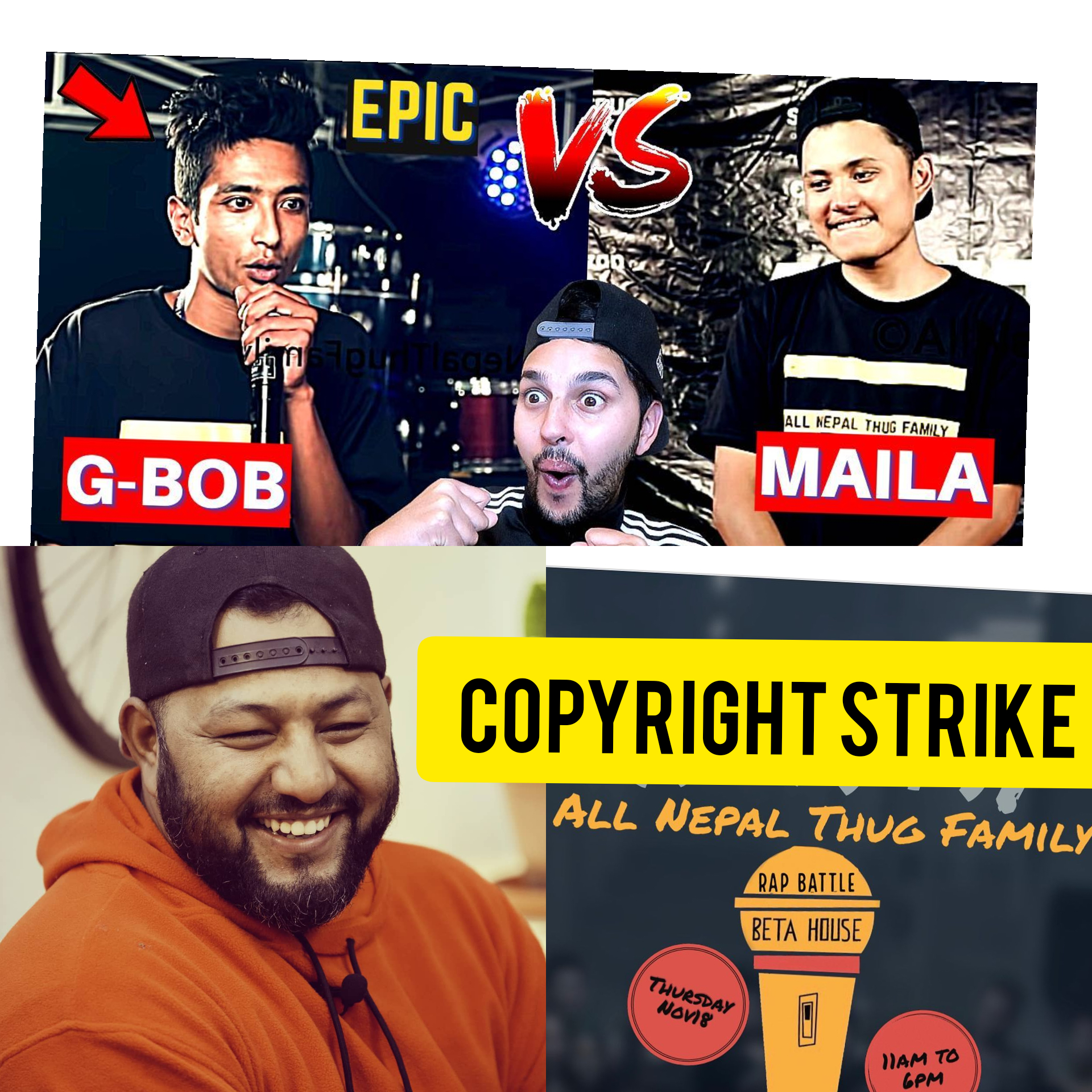 Copyright Strike for everyone who used ANTF rap battle on Youtube.
All Nepal Thug Family widely known as ANTF is now of the hottest topic in the scene. After they went viral, many youtubers, content creators reacted and used their audio/video for their personal channel. Youtubers like Sajan Shrestha, Zalan, ReactionId, Nama World, Sima khanal with high fan following had made reaction video on ANTF's Rap Battle.

On a short IG story of ANTF, they were in process of striking copyright and also announced that if anyone form their own hood has faced the strike can contact or approach us so that they will remove it. With huge fan following and subscribers, their recent battle bewteen G-Bob and Aaku Boom has hit 835k+ Views on just 1 day.