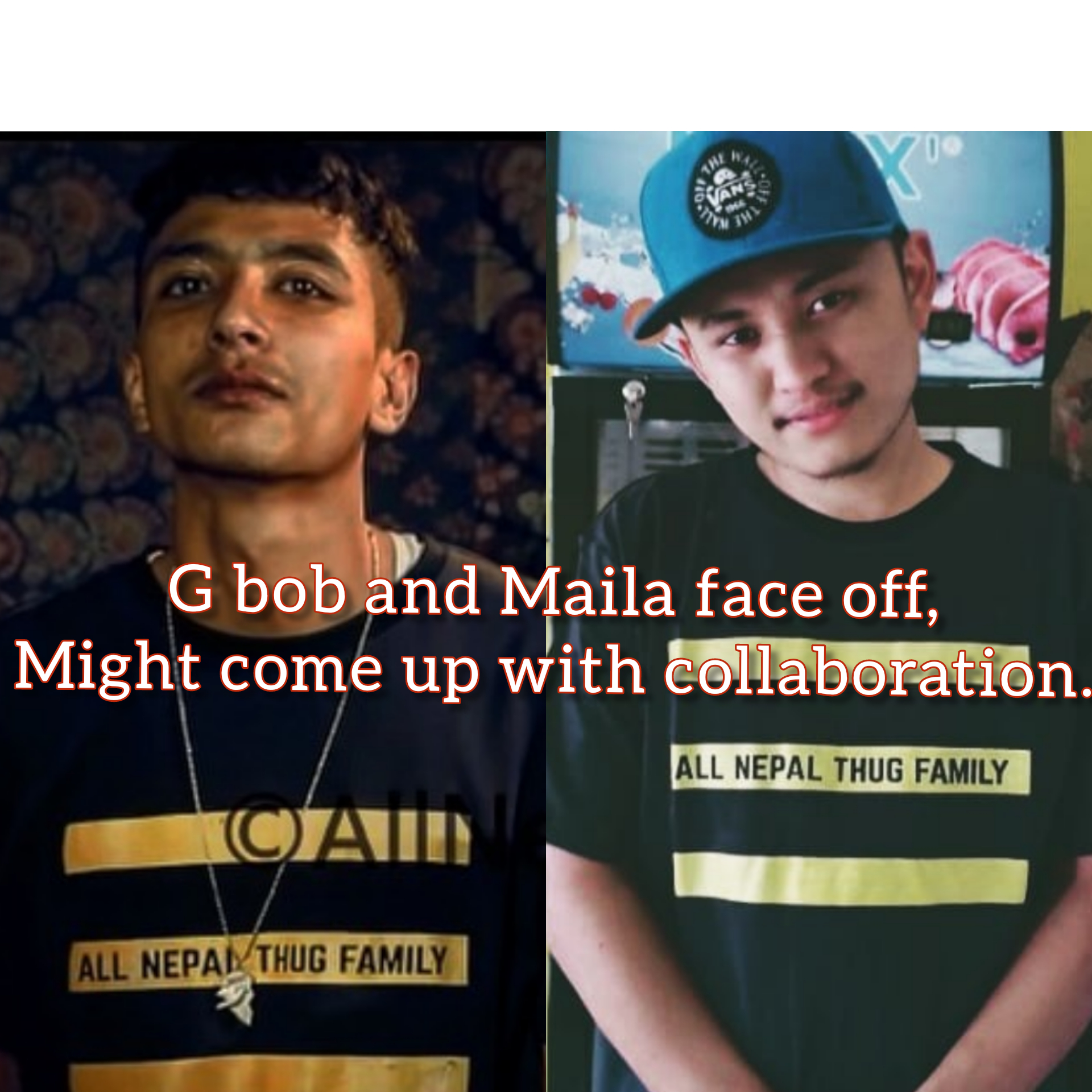 G Bob and Maila face off, might be coming up with collaboration.
After successfully rescuing G Bob from pokhara, yesterday ANTF(All Nepal Thug Family) officially dropped the face off between G Bob and Maila. On the 12 minute long video they talked about their battle which went viral with 7.5 Million + views on just a month. Both G Bob and Maila were having good time in the video.

In the video, G Bob gave shout out to all of his opponents and wished to have a collaboration with every opponent he had faced on ANTF. Meanwhile Maila also showed positive response towards G Bob's statement. Though after the battle both of them were having trouble with each other but through face off, table talk they settled their relation and showed maturity.