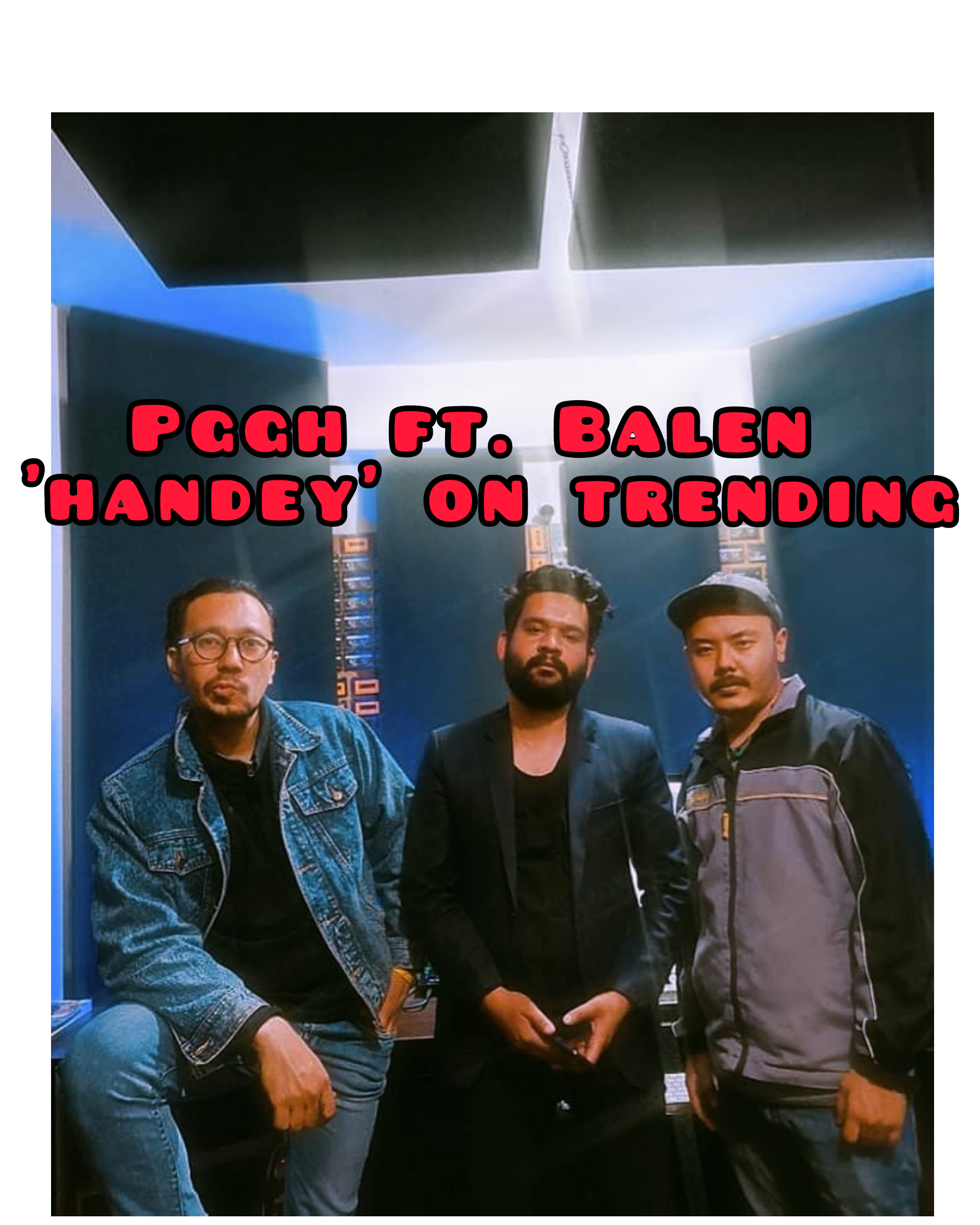 GajangGujung album on the top.Hande ft. Balen on trending.
Pggh Pariwar's album Gajanggujung is without a doubt one of the best album with dope line up and features. After 3 weeks of Gorkhali Flo featuring Professor Trix which is still on trending for music, Pggh pariwar dropped their brand new collab with Balen 'Handey'. The song is said to be their 5th track from their album which is already on trending for music.

Album Gajanggujung that consists of 6 songs where 2 of them are officially out. Now remaining collab with artists like Nawaj Ansari on track ' Jaldo Baldo' ,DonG on track named 'Jeff Hardy' and Goli on the track 'Ey Kada' are still yet to come.