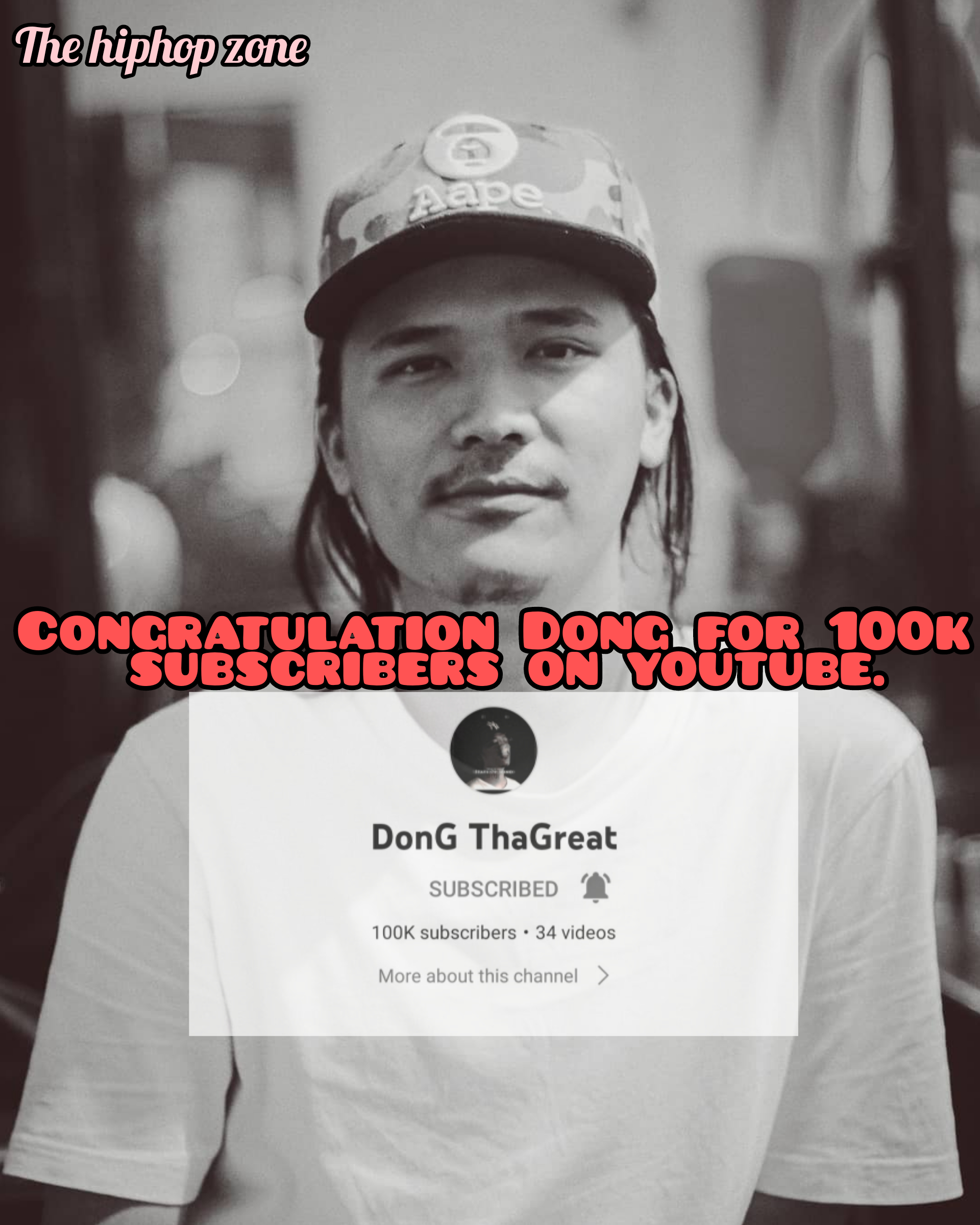 Mahesh Dong hit 100k subscribers on youtube.Many many congratulation !!!
Mahesh Dong popularly known as DonG is a rapper, musician from Kathmandu, Bouddha.He is well known in the scene where his music, art has proved his value for the culture. Back in 2017 he dropped his single "Rap sun tero bauko" which was produced by Leugain beats. Afterthen on 2018 he dropped his intro mixtape "pratibimba" which had 6 track and were produced by many dope producer like Roller x, Khemist, Leugain beats and storenutter.

On 14 April he dropped "Malai chaiyo" featuring Easi12 with dope music video. Finally dong dropped his album " Nepali Hiphop | State of mind" which was so viral in the scene. 2021 Was Dong's year he gained a lot and also lost a lot(sad demise of Roller x ). Beside this after his "Ravana" became hit with millions of views on youtube finally his started getting what he really deserve. His both "Drillshot" and "Endshot" are above 900k+ views on youtube.

With total 34 videos on the youtube finally his youtube channel has hit 100k subscribers. Many many congratulations to him his fans and his well wishers.