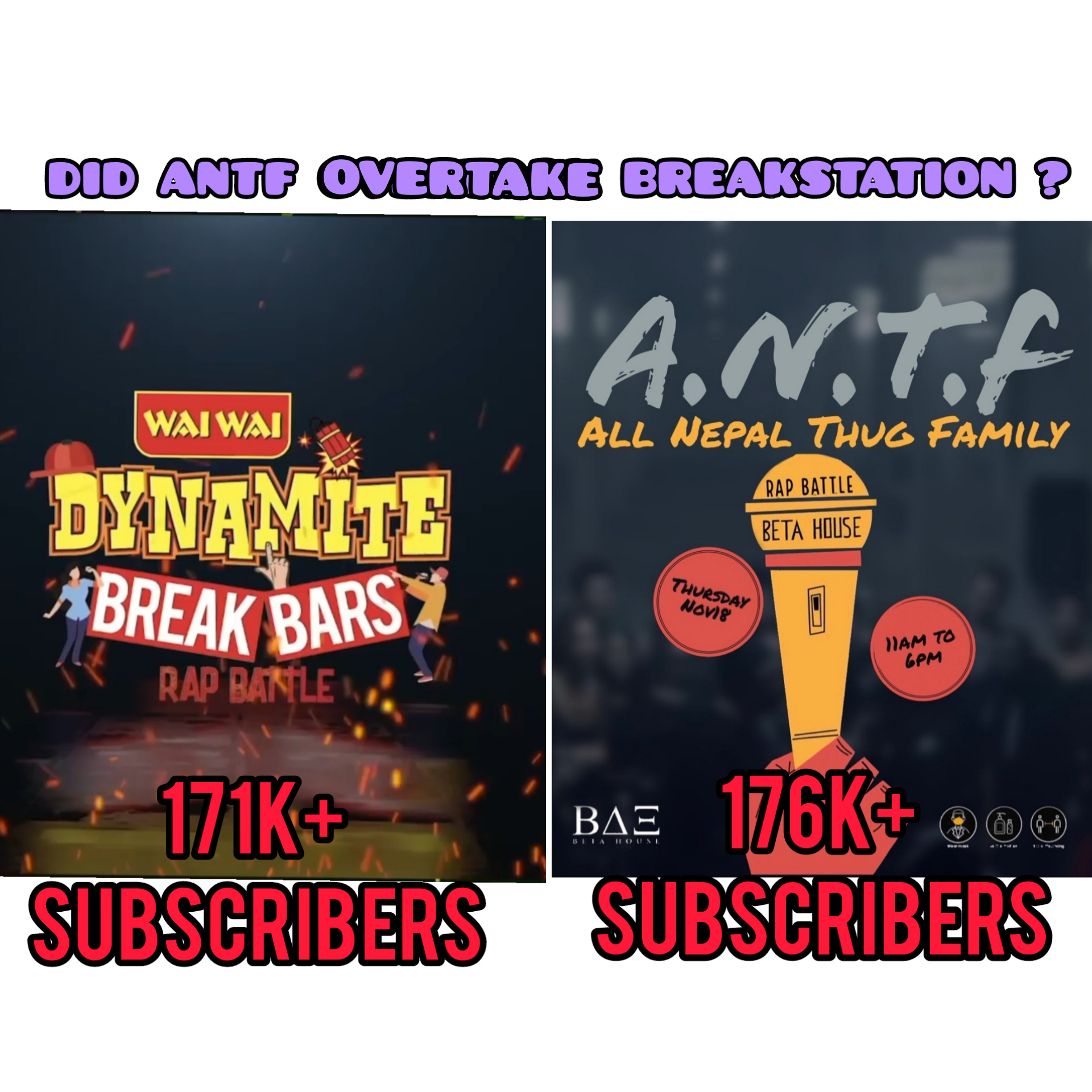 DID ANTF OVERTAKE BREAKSTATION ???
A.N.T.F gathered forty potential battle rappers from all over Nepal. The knockout round started on October 5, 2021, and now there are top four rappers in the finals. The top four finalists are A.K.A Fire, G-Bob, Plus Divide and Sandip James. The final battle between these top four is on a unique format. The judges of the show are respective Hakim, LazY and Duke. DonG, Alish Nepking and Kavi G are the hosts of the rap battle. The final was all set to be happen but due to sad demise of Roller X they postpone their event.

Breakstation origins from the everest crew. Everest crew,one of the oldest B Boying crew of Nepal which was formed in 2009 A.d and yearly organised the everest jam( b boying battle). From B Boying Battle to rap battle, Breakstation has done many contribution in the hiphop scene of Nepal. Breakstation is dedicated to Hiphop community bringing quality local visuals to a growing global audience. They cover dance events, battle footage, event trailors, hiphop podcast, cypher, beatboxing and more. Breakstation is the true essence of Hiphop culture in Nepal.

After Breakstation present's Wai Wai Dynamite Breakbars went hype, they gained a lot of audience and subscribers. Breakstation has around 171K + subscribers in their youtube channel while in another hand ANTF rap battle which is one of the hottest topic in the scene has around 176k + subscribers in just 3.5 months. There was the time when ANTF approached Breakbars winner vs ANTF winner rap battle but now the things , situation has changed, will they dare to approach again ?