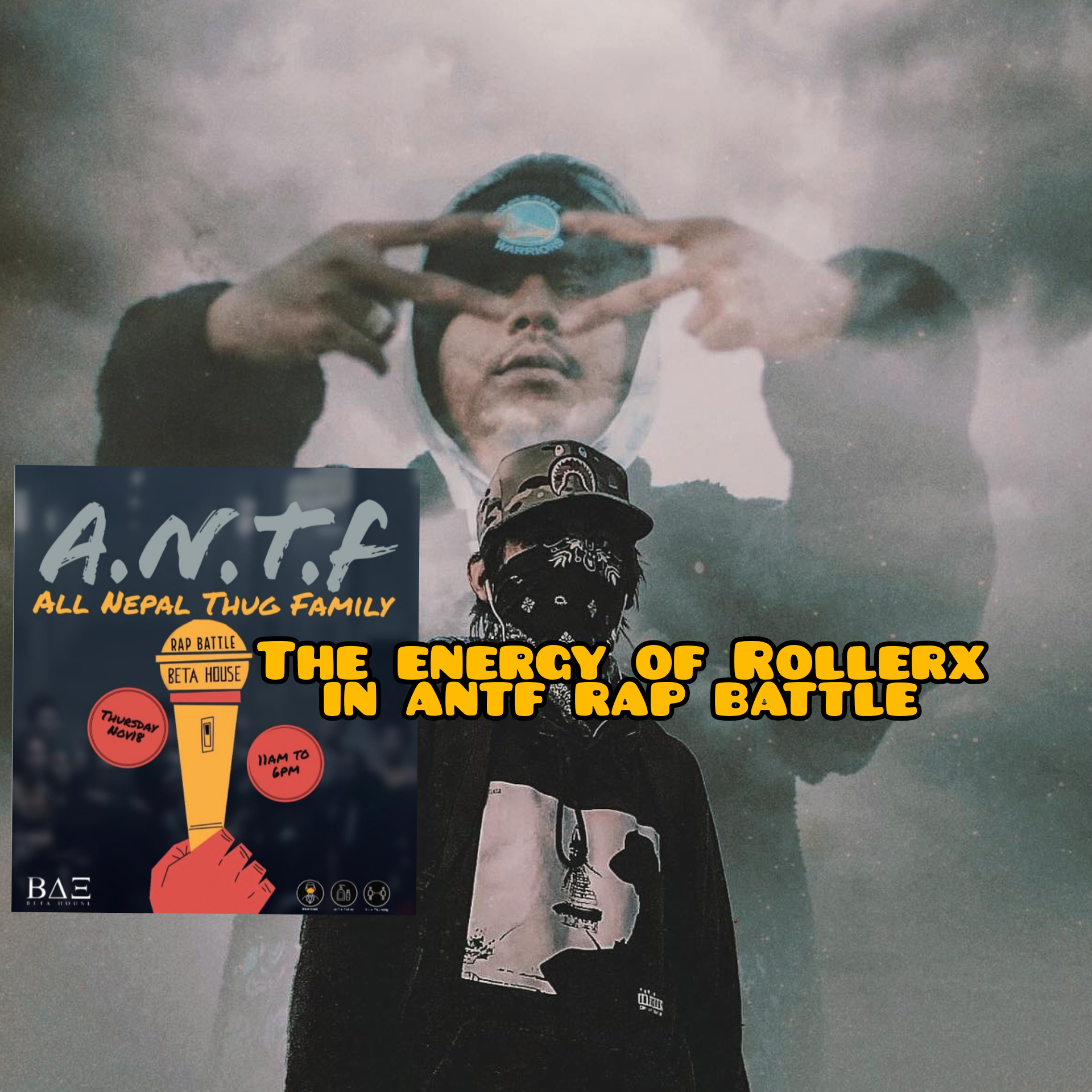 THE ENERGY OF ROLLER X IN ANTF RAP BATTLE.
All Nepal Thug Family also known popularly as ANTF is now one of the most hyped rap battle platform in the scene. ANTF introduced a lot of young talents and gave opportunity to existing rappers who were lacking platform.

After the sad demise of RollerX, not only ANTF but whole Nepali Hiphop culture realized the importance and value of him. Today ANTF is known as Thug, Gangster vibe, with negative vibe which will directly affect the scene no matter either today or tomorrow.
The energy of Late RollerX and the support of each individual who were present there in each battle made the whole ANTF at this level. Now the only things that matter is that the energy, contribution of Late RollerX should be converted into positive but not in negative. As the whole event is possible through his beat. His beat was used for the whole event , his energy was there as a beat for everyone.

The team itself is strong including Hakim dai, Dong, Duke, Lazy, Kavi G, Nepking . Hakim dai is a living legend in Nepali hiphop scene and have a lot of contribution. He is responsible person to take the ANTF in this hype and he is the one where to take ANTF now. As the Uncle Ben said in spider man " with great power Comes great responsibility