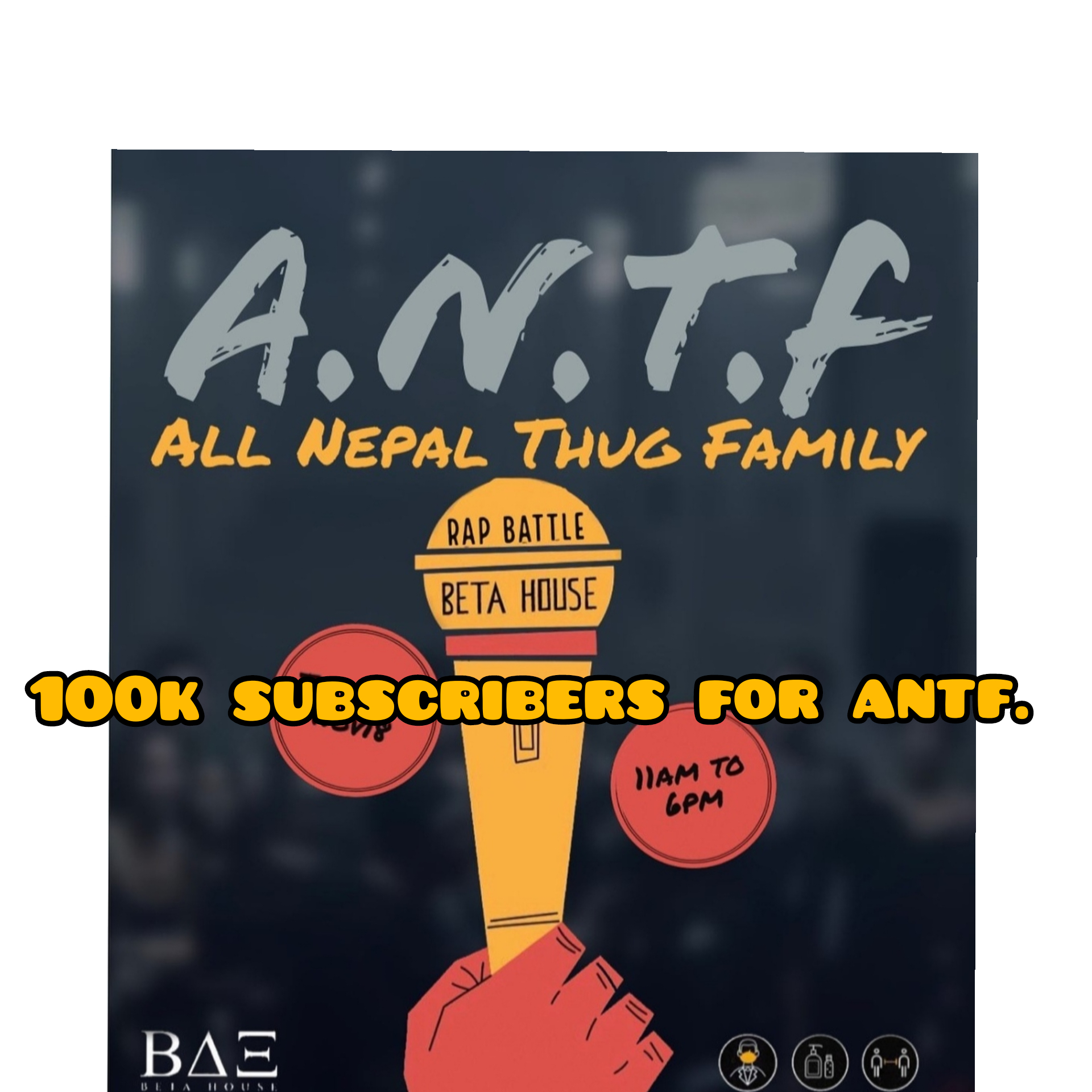 100K subscribers for ANTF. "Milena level tero baau hola eh" everywhere.

3 months ago on october 3 2021, ANTF dropped their first promo of the battle where artists like Dong, KaviG, RollerX, Hakim were seen together . Afterthen, they started dropping audition videos and announced 1lakh cash as price for the winner.

They dropped their first ep of the battle on 13 october, which was G-bob vs Sirupate. From then to now they have altogether 19th ep in round one and after they entered second round 'Hoodbazi" they are now on ep 9 which means they did 28th episode up to now.

Recently they hit 100k subscribers on their youtube channel. ANTF is the only rap platform that blew up on shorter period of time. The 6th ep of 'Hoodbazi' battle between G-bob and Maila is now 1.9M+ views on youtube.