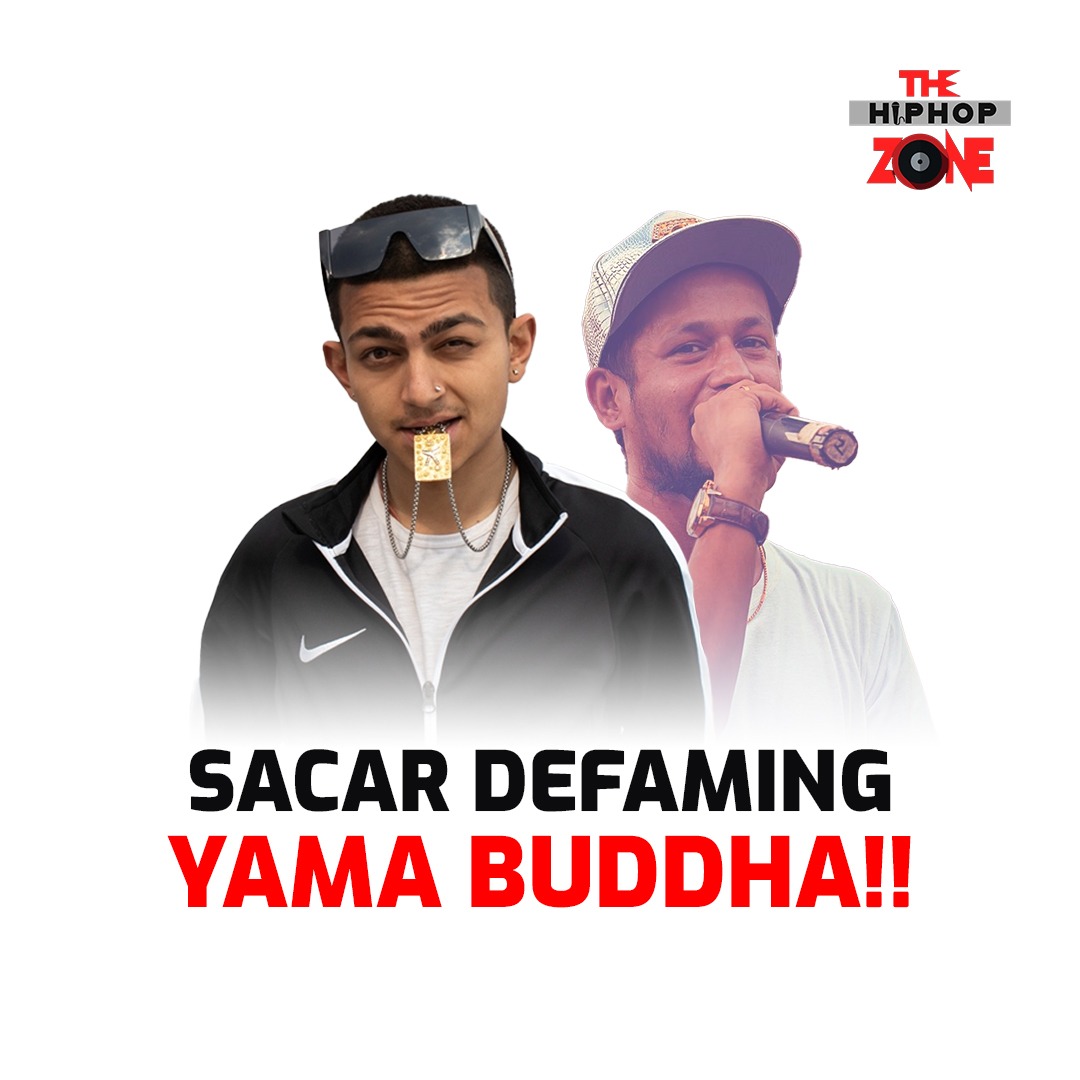 SACAR DEFAMING THE NAME OF YAMA BUDDHA .
Sacar A.K.A lil Buddha is the most controversial rapper of nephop. Everyone knows him because of his controversial action rather than his songs. From the time of RAWBARZ to present scene , he is well known due to his unique personality.
One of the closest friend of YAMA BUDDHA, IAN CLEMENT  wrote status about SACAR in 2019 A.D.  He said SACAR  was not so close to YAMA BUDDHA and misusing the name of LEGEND.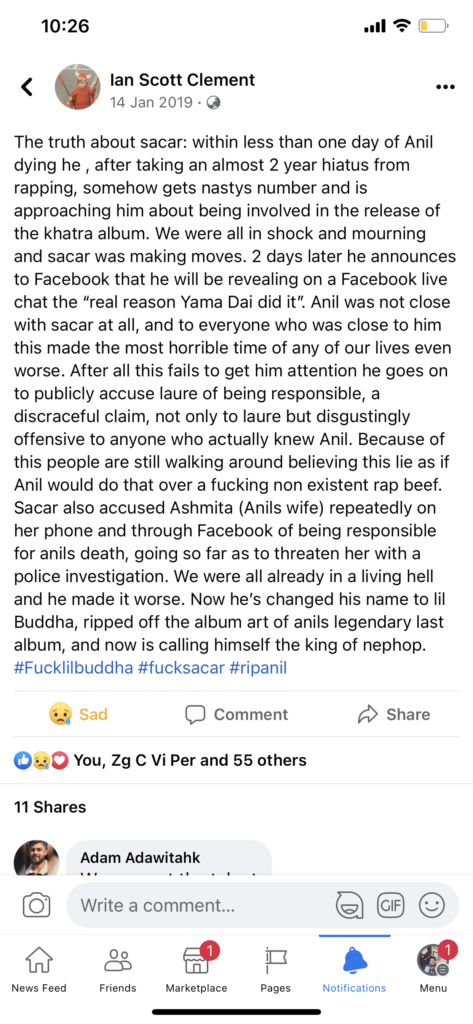 YAMA BUDDHA'S  last album  " khatra " , song titled " K VAKO HOLA "  where he gave shout out to some rappers like LAURE, KAVI G , YODDA, TRIX , NASTY but there was no any mention of SACAR. 
Even the parents of YAMA BUDDHA is not happy with how SACAR using YAMA BUDDHA name like YB RECORDS, YB CREW.
Recently , Sacar is in tour and having concerts with POSITIVE VIBES event company, one of the reputed event company of Nepal .