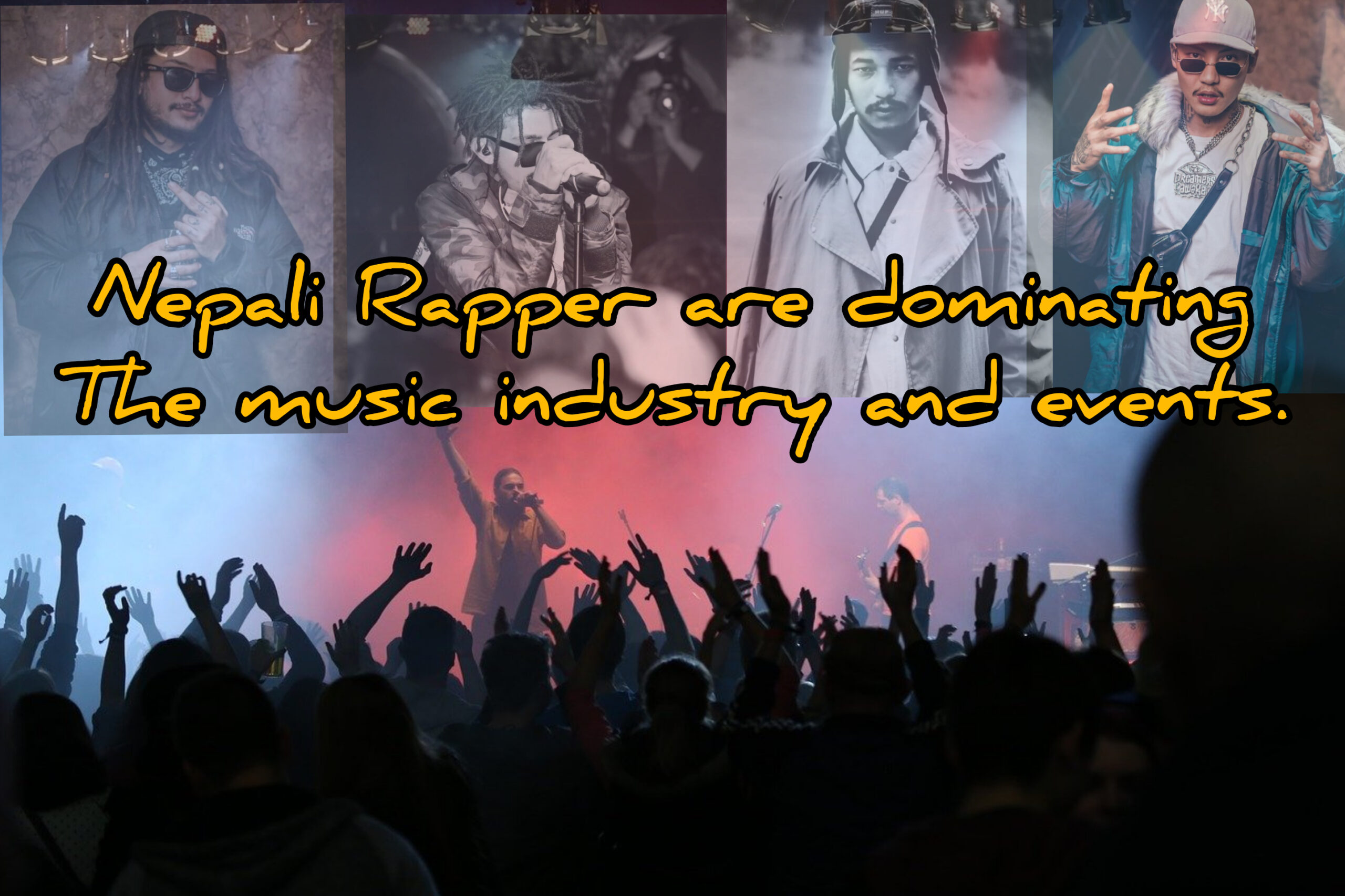 RAPPERS ARE DOMINATING MUSIC INDUSTRY AND EVENTS BUT LACK IS INVESTMENT.
Nepali rappers are getting hyped up and dominating the music industry . Event organisers first choice is rappers for any event. Mainstream rappers like VTEN, 5:55, MR.D , LAURE, SACAR, BALEN, NASTY, PROFESSOR TRIX , UNIQ POET, NASTY etc are making money through the shows. In compare with other genre, hiphop artist specially rappers making their life standard better and chilling in their own style.
Nepali rappers per event payment is from 50,000 to 3,00,000 rs. Morever artist life is being better and rappers actually living their life with their own art and passion which seems to be impossible before some years ago.
Rappers are being signed by the labels, and making the standard of the production i.e. audio and video. Now, artist don't have to spend money for their productions , if the artist is potential, there are lots of sponsors and production house who finance their art and support them so that the both will get benefits from it. CLASS X PRESENTATION, BREAKSTATION, SKATHI RECORDS, POSITIVE VIBES , EYE CROWN ETC are some examples of it.
However , this is just the initiation , now what industry need is the proper record label . Nepali HIPHOP lack investors and proper promotion. If proper investment is done , than ofcourse nepali rap scene will get international limelight and recognition as well as international awards too.