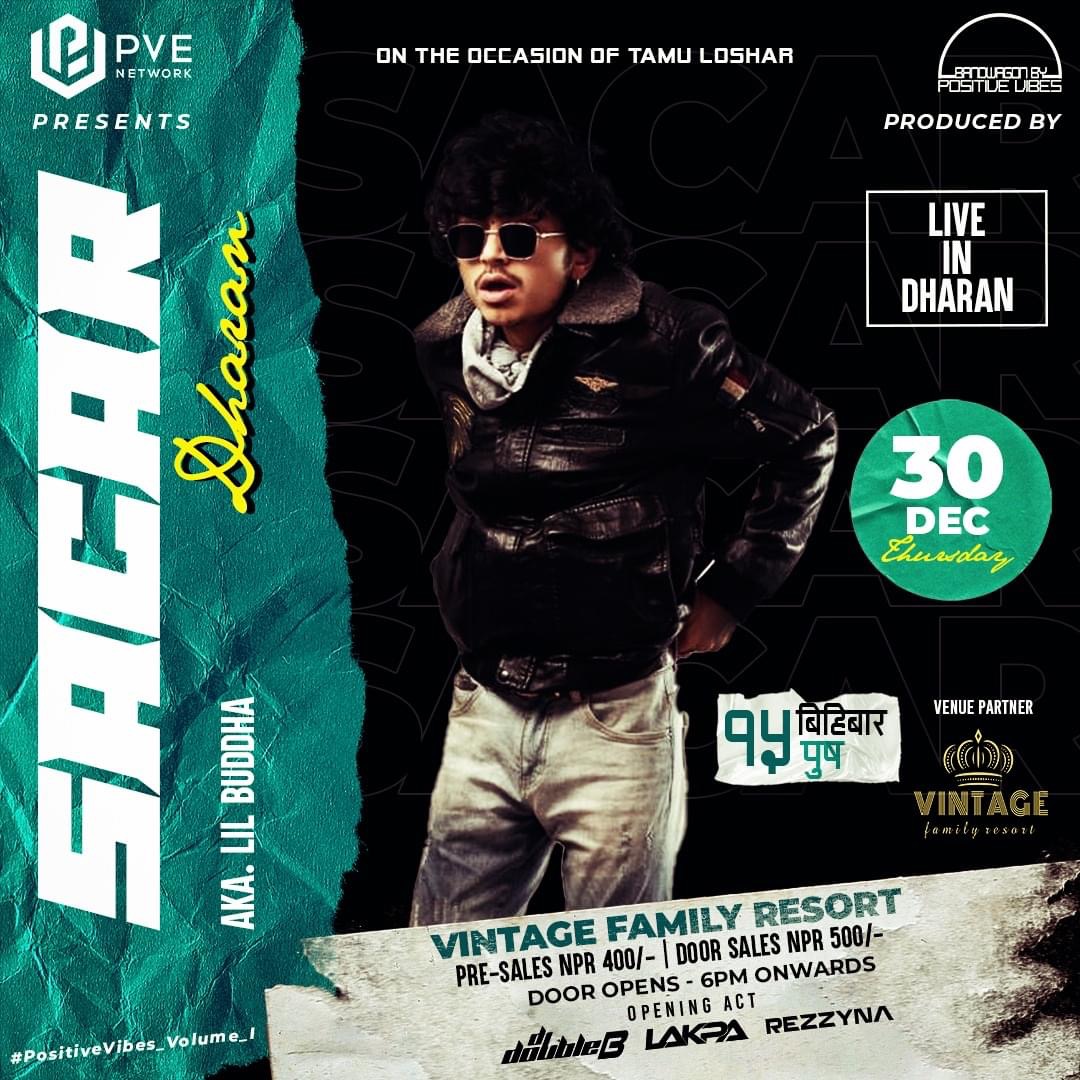 SACAR live in DHARAN THIS THURSDAY.
Sacar Aka. Lil' Buddha known for his controversial actions and skills as a rapper is a household name in Nepal for both his actions.
After few years of gap since 2019 he came up with few of his release which hit the trending in YouTube.
His come back in the concert took place, last 5th December, which happened in Kathmandu and has already toured Pokhara, Butwal and Dhangadhi this month only.
This Thursday, 30th December on the occasion of Tamu Loshar Sacar will also be performing in Dharan for his fans, which is large in the purba zone.
The event will take place in VINTAGE FAMILY RESORT at Bagarkot and it will be for the first time that he will be performing in Dharan.
Other acts in the event will also include DJ DOUBLE B, DJ LAKPA and DJ REZZYNA.
The event will be hosted by one of the popular host MCX.
Tickets have been marked NPR 500/- and has been presented and managed by PVE NETWORK