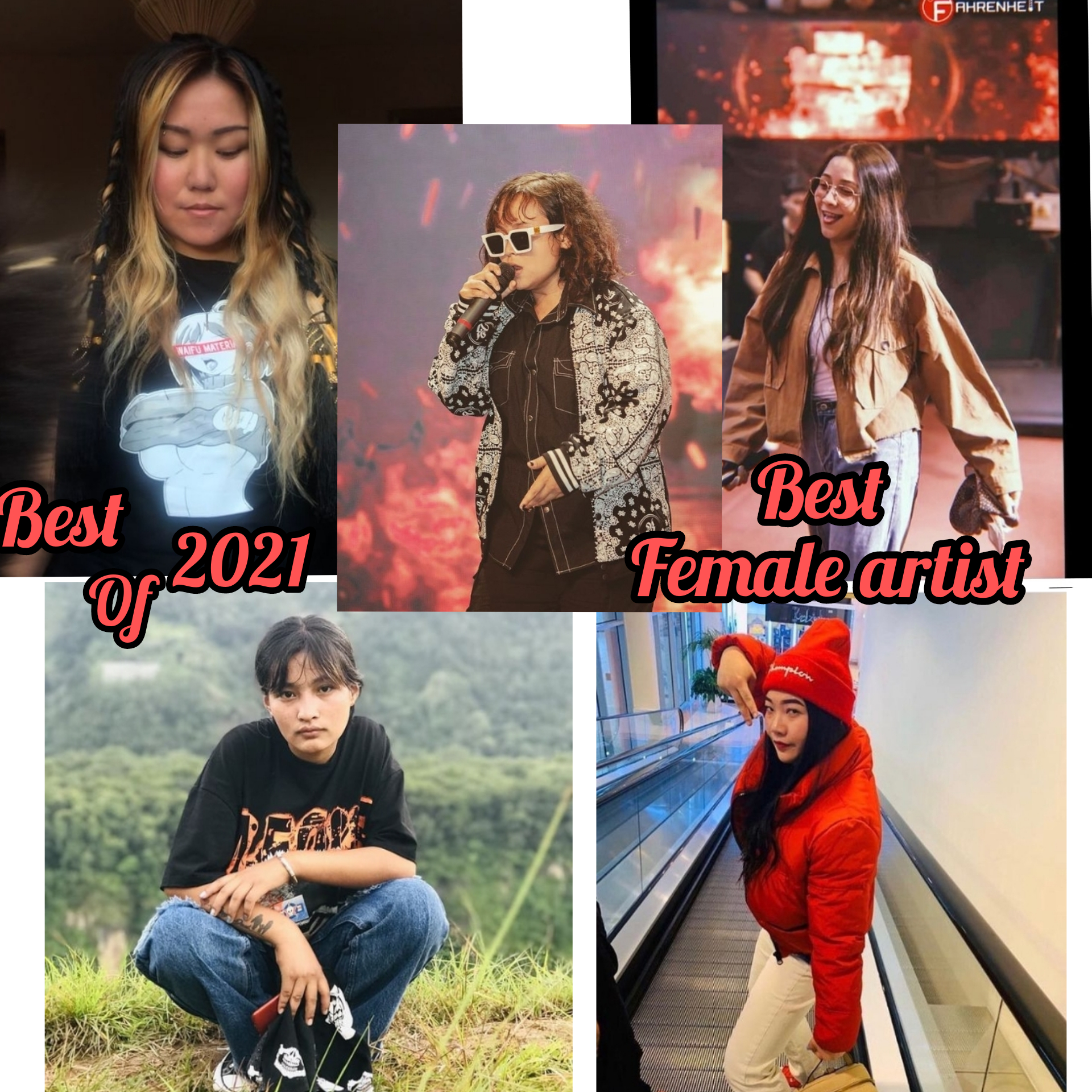 The hiphop zone's Top 5 female Mc of 2021.
These are the top 5 female Mc's of 2021.
No ranking for now presented in simple way.
Dmriti;
She represents Jhapa,Nepal and she's the winner of first Nepali rap reality show breakbars rap battle.
Baby k;
She represents Gangtok,Sikkim. She's there uplifting Nepali Hiphop scene even though she's in sikkim. Her songs are too lit, dope you can check her.
Jhappu;
One of the famous female rapper from Nepal Jhappu who represents Baglung, Nepal. Her songs are pretty popular all over the nation.
Amazumi;
One of the senior female Mc of the Nepal, Amazumi is now recently living on London,UK. She's been doing music for a long time and still she is doing it.
Rosha;
Frop Drip Drip in breakbars to finale performance, Rosha has won heart of a lot of Hiphop lovers. She's also a environmental engineer.