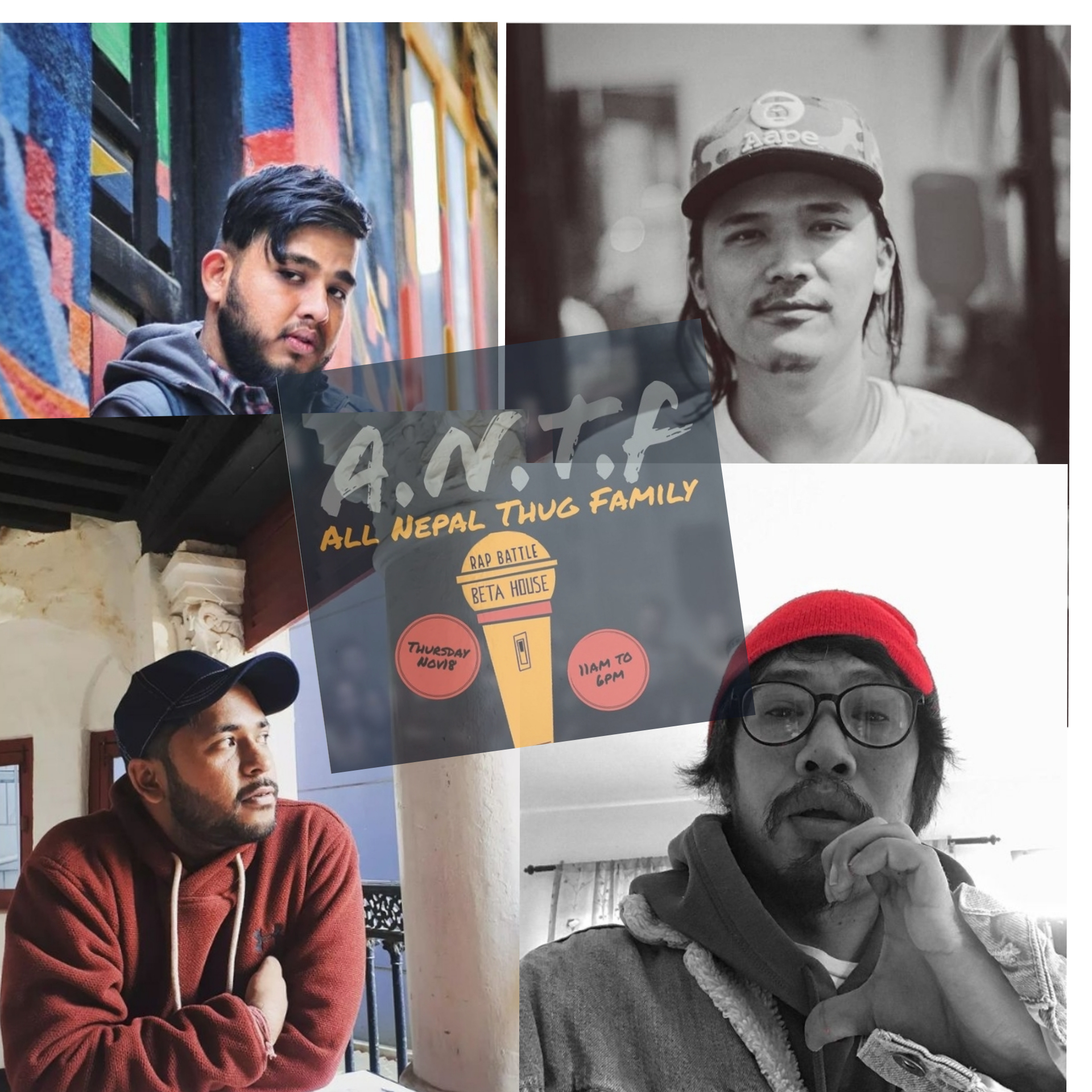 ANTF finale. ManasGhale,Uniq poet,Dong,kaviG and many more.
All Nepal Thug Family (A.N.T.F) Rap Battle has come to an end. The Rap Battle Tournament Final is going to be held on December 29, 2021, at Sugar Ktm, Thamel. The winner gets the cash prize of Rs. one Lakh and many other exciting gifts.
A.N.T.F gathered forty potential battle rappers from all over Nepal. The knockout round started on October 5, 2021, and now there are top four rappers in the finals. The top four finalists are A.K.A Fire, G-Bob, Plus Divide and Sandip James. The final battle between these top four is on a unique format. The judges of the show are respective Hakim, LazY and Duke dais. DonG, Alish Nepking and Kavi G are the hosts of the rap battle.
Legendary Manas Ghale dai is another amusement of the night. His attendance and performance will be the highlight of the final event. UNIQ POET accepted the invitation of ANTF and he will be there in the building. The event will follow up by Sarkar, Smokie, Oldie, Roller X, Koinch G and Swopnil's performance. Big shoutout and respect to Nimsang Sherpa dai for making it happen. Nimsang Sherpa is one of the founders & co-ordinator of All Nepal Thug Family.
Make sure you guys come to Sugar Ktm, Thamel on December 29, 2021, and have a lit night.