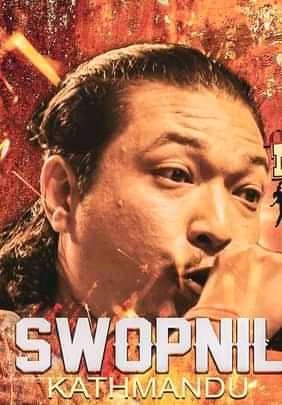 SWOPNIL GIVES SHOOTS TO NEPHOP KO SHREEPECH
Swopnil Maharjan who goes by the stage name SWOPNIL is the first runner up of Breakbars Rap Battle. He represents KTM " UNDERGROUND INC".
 During the digital audition of Nephop ko Shreepech, he had sent his track 'eutai' but wasn't selected for a physical audition while on other hand he got selected for Breakbars Rap Battle and reached the final among the 16 artists.
His song eutai is no doubt one of the finest tracks from him. In the round of the finale, he gave shoots to Nephop ko Shreepech saying that " I didn't get selection among 600 but entered finale among 16 artists" which was directly for shreepech.
Swopnil is now working on his album which will definitely blow him up. So best wishes to him and once again congratulation for reaching the finale of Breakbars Rap Battle.