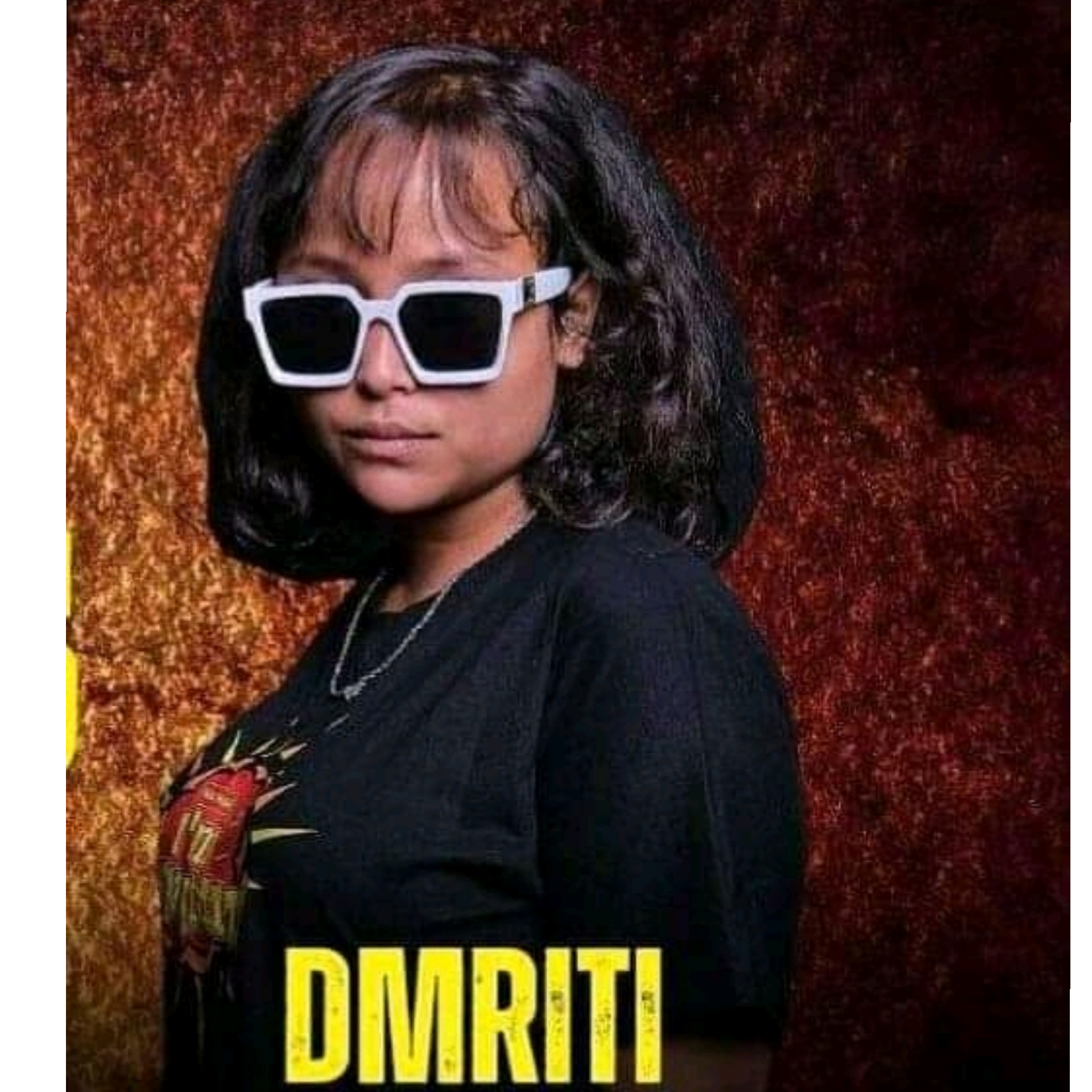 DMRITI FROM NOWHERE TO SOMEWHERE.
Smriti Bishwakarma aka. DMRITI from Jhapa Nepal is the winner of the first rap reality shows Breakbars Rap Battle. She faced SWOPNIL who represents KTM in the finale. Dmriti defeated  Phoenix Nemesis in the first round and got a remarkable victory over Yenzen in the semi-final.

In her interview with The Hip-hop Zone in 2018, she said that " Dong and KaviG are her inspiration".  In 2020 she dropped the pluto mixtape which contains 4 songs. Recently, she dropped 'safalta' which was produced by baby slime. Now her collaboration with Uniq Poet is sure. 
 Similarly, in her recent interview with Breakstation, she said that "we the people from the lower cast who are neglected from the society and don't behave as others have to face many problems in daily life. Though time has changed still people judge me. Being a female MC is so hard they give priority on the basis of sex either they should focus on my skill and performance to judge ".
So many many congratulations to her. Wishing her best of luck for her future.