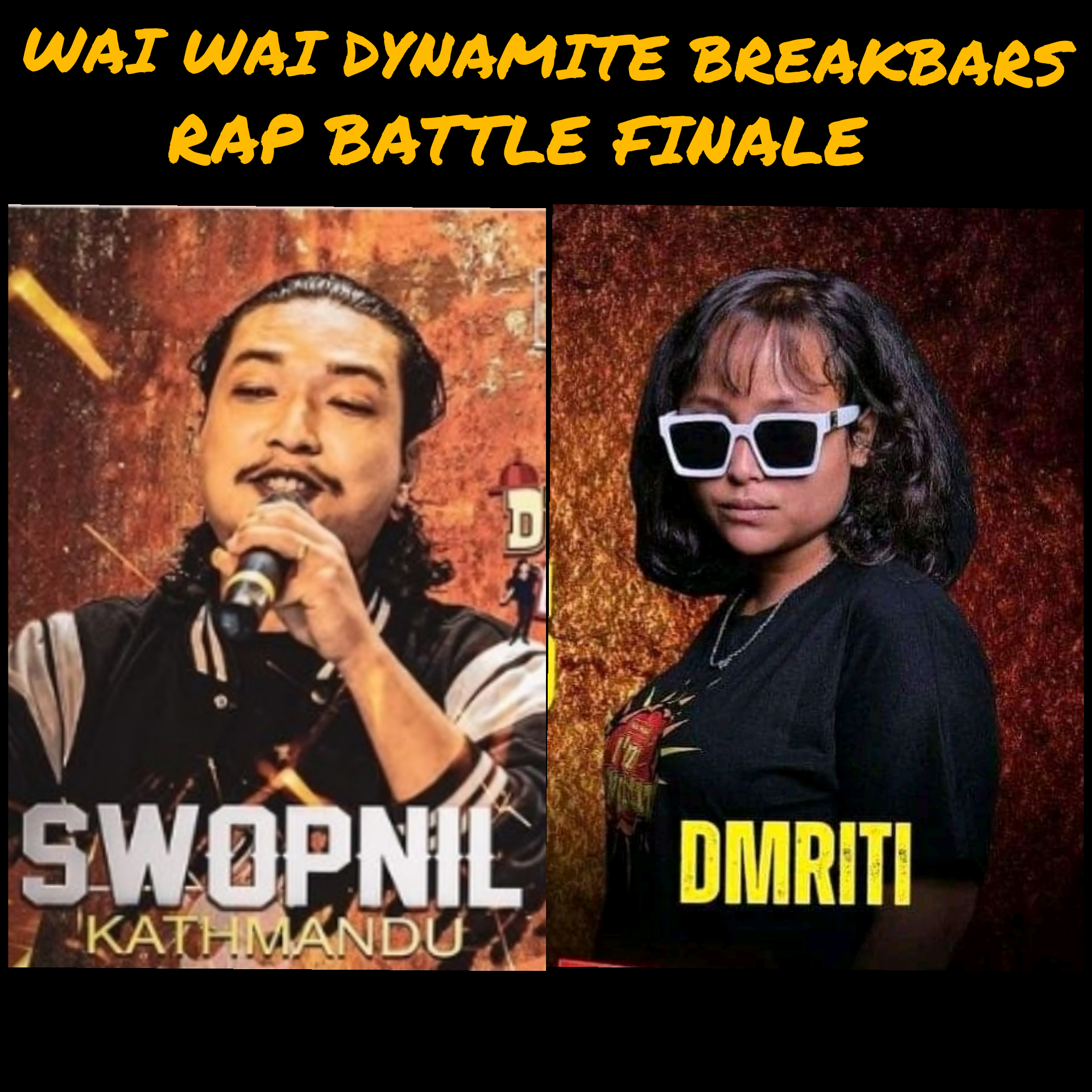 Dmriti vs Swopnil Breakbars finale is all set to be happening on 25th November at Club Fahrenheit.
Among total 16 artists from all over the nation, Wai Wai Dynamite Breakbars Rap Battle has now reached to the final and last episode where Dmriti from Jhapa and Swopnil from Kathmandu are going to face each other. After completing 14 episode now on Nov. 25 the 15th and the final episode will be done where winner will be declared.
Breakbars Rap Battle will start it's audition for second season from next year. On a recent phone call with Arbin dai he said that " Breakbars Rap Battle was planned a year ago, he along with his team were observing artists from all over the nation and chose artist not only for their lyricism skill but also from their character,personality and behave". So that was the reason why We saw many talented as well as energetic newcomers through Breakbars Rap Battle.
On the same day Babu Believer and Hareep who got qualified from Wildcard battle will happen on the same day. Best wishes to all 4 artists from The Hiphop Zone.