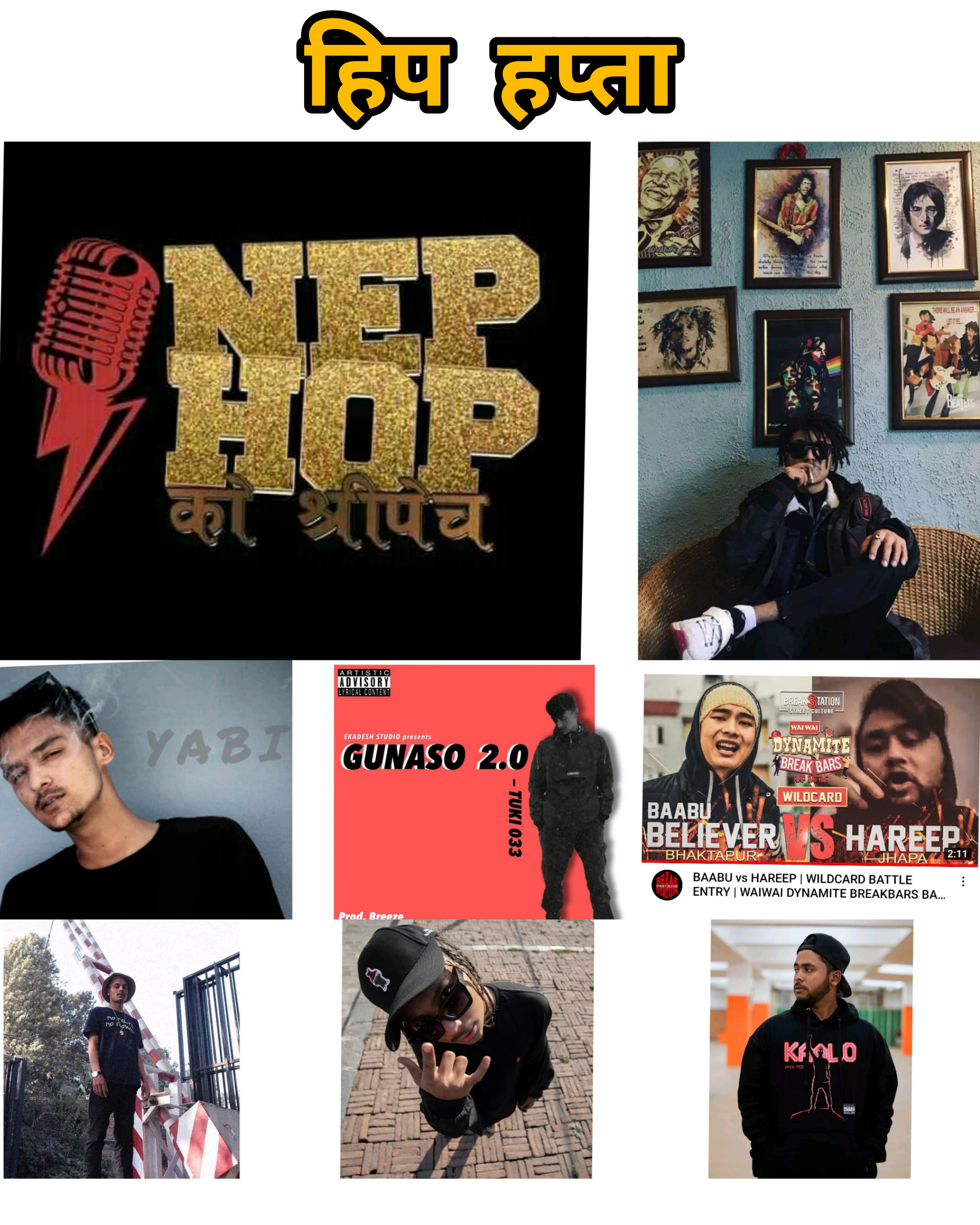 हिप हप्ता ।
Nephop ko Shreepech is one of the first Hiphop reality show that is happening in Nepal. After digital audition and over 600 plus selected candidates ,in many places physical audition is all done. Now the selected MC's, Beatboxer will be called in the valley where further more rounds will be held.
On nov 3, Lil Buddha dropped extended studio version of DRAGONFIRE,where he is looking for energy everywhere. It is also said that official music video for this song will be out soon. So let's hope it will drop ASAP.
Nov 4 was yabi's birthday. His songs like 77 Drill, All eyes on me , umer 18/19, maaf garnu are very impressive. So,let's see how will he come up with next project.
Nasty dropped Tulaa Raashi which was produced by Subeg, engineered by BBeats. It was dropped from Eye crown. He said that his new album is on the way.
On nov 5, Tuki dropped Gunasho 2.0 which was produced by Breeze, recorded at Ekadesh studio. After gaining good response in Gunasho Tuki's Gunasho 2.0 is also getting good response from the viewers. It has 20k views in just 2 days.
On nov 6,Grizzle dropped the official music video of Kharani. Which is one of the track from album titled 'kharani'. The album is produced by Nasty. After 8 month of dropping the audio Grizzle surprised his fan by dropping it's music video which is so lit.
Babbu & Hareep get qualified for wildcard battle which happen in waiwai dynamite breakbars rap battle finale day. Congratulation to both of them and best wishes for their battle.
On nov 7, Uniq Poet dropped the official video of Soch Ghoch Battle which was produced by AswinBeats. Here, uniq poet demonstrated the inner battle of human so perfectly. The concept of this song is pure and beautiful.
That's all for the week see you next monday, Thank you.