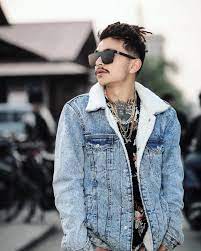 IS SACAR NOT BEING SERIOUS ABOUT HIS CAREER ?
Sacar Adhikari aka. LIL BUDDHA is no doubt one the the finest MC from Nepal. His journey in the scene started with RAW BARZ as he was the who did first battle of RAW BARZ with UNIQ POET . He is very famous among Nepalese youth as well as at the international level. After going through many courting controversy for his videos and post in social media he was criticized by many people and artists too.
After a year gap, lil buddha is back with brand new track ' DRAGONFIRE'. But the audio quality seems to be pretty messy, raw.
We all know that he got that talent, he is capable of doing crazy shits…
Let's hope that he will come back soon with new taste, new vibe.