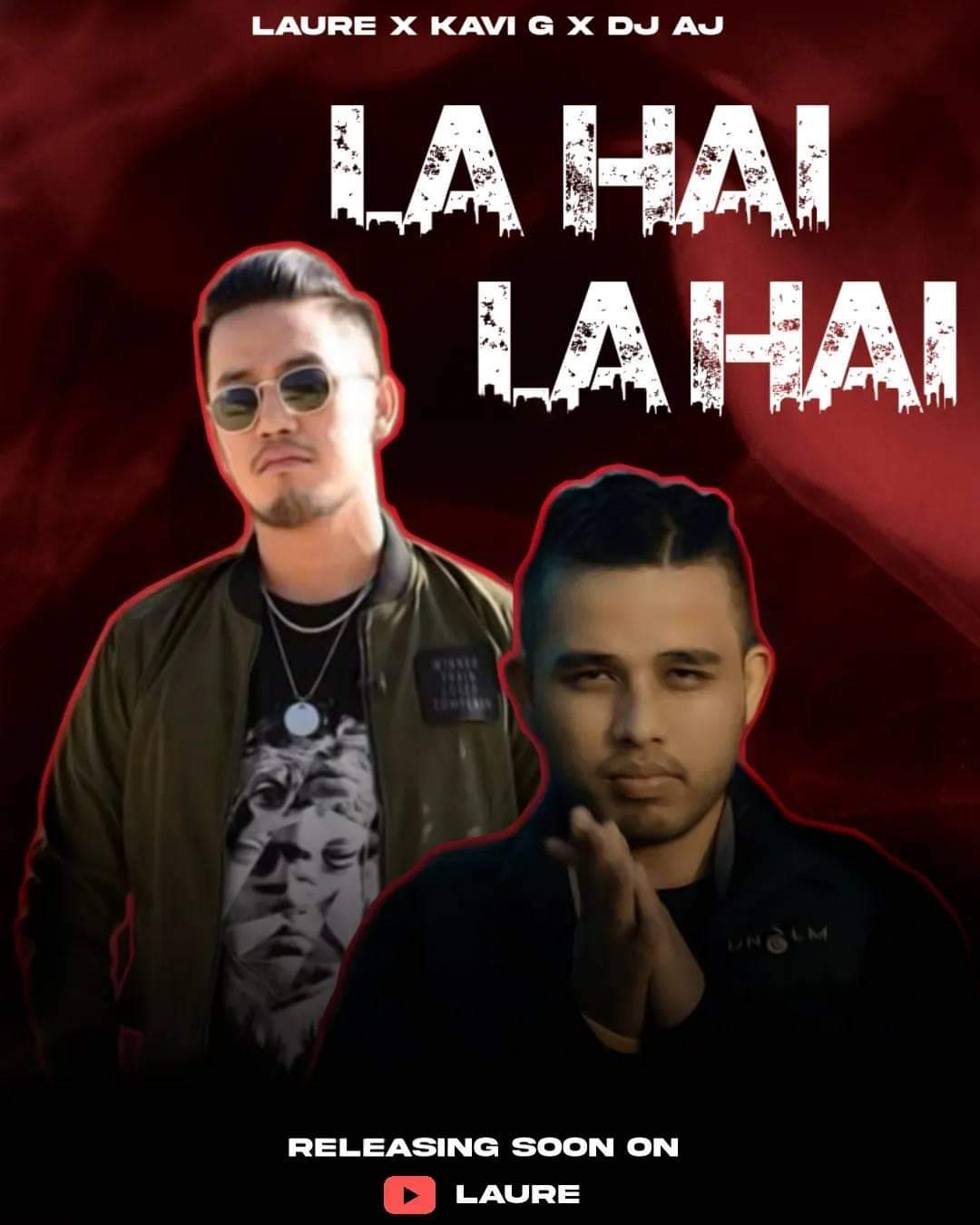 Laure feat. Kavi G is set to be released but the date is not confirmed yet.
Laure comeback la hai la hai with KAVI G is set to be released. Nepali hiphop fan is really excited to listen laure's comeback song. He posted a picture with Kavi G and announced " RELEASING SOON " but released date is not confirmed yet.
Couple of years ago laure said " LA HAI LA HAI" will be released in 2020 january 2nd week in the interview with the hiphop zone. Laure had taken a long break from the music since 2017 a.d. His last released song is ' SUPERRAGA" which has 22 million views in youtube. He has got 500 k + subscribers in youtube and said new song will be released in his youtube channel.
Everyone is eagerly waiting laure"s comeback and excited about his new song. Nepali rappers are improving alot and using all the elements of rap. Will laure can compete with these new school rappers ? will be the craze same as before ? these are the challenges for Aasis Rana A.K.A Laure .
Laure also announced the new album release " HYA MULA" couple of years ago but still its pending. His fans are really disappointed from his musical gap.